Thought Leadership
Preparing for autonomous cars in the marketplace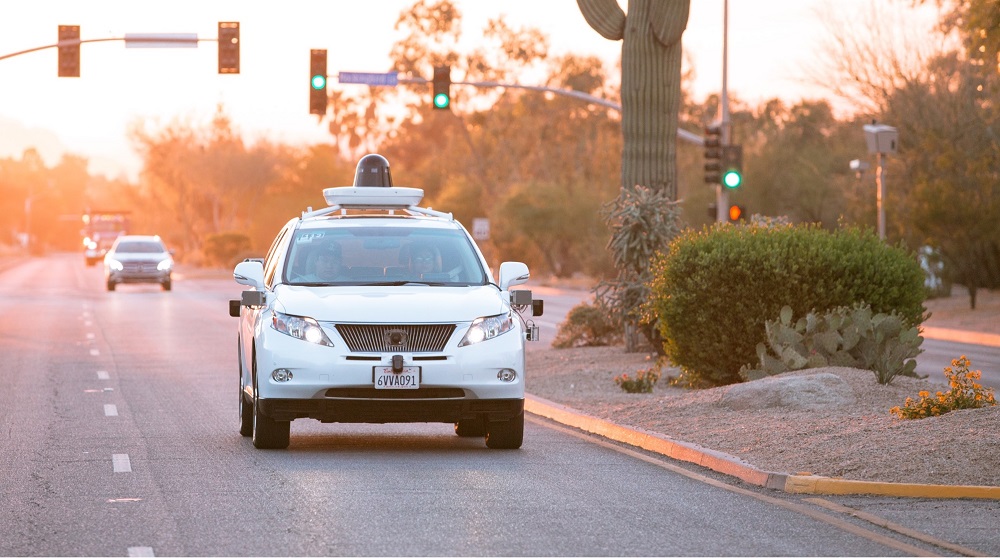 Autonomous cars are forcing automakers to reconsider their approach to car design, particularly with how designs could change in the near future. If a car will look more like a mobile living room instead of an ultimate driving machine, and if composite materials will be favored over traditional materials, how will those changes impact the design and engineering process?
But the idea of autonomous cars isn't the only thing forcing new, uncomfortable questions for the auto industry to answer. Mobility as a service is growing in popularity with services such as Uber and Lyft. The industry is facing the possibility that owning a car could be a thing of the past if customers want to spend money on mobility providers instead of paying for a car and all it entails.
With these questions, what must automakers start doing now so they're prepared to respond? There are really smart, creative people out in the field trying to answer these kinds of questions, and I was lucky enough to talk with one of them. Gernot Spiegelberg, the head of electro-mobility in the Corporate Technology division of Siemens AG, is trying to figure out how automakers and Siemens can thrive in this new kind of marketplace.
In the first part of our conversation, we talked about the impact of autonomous cars on mobility as a service. In the second part, we discussed some of the specific ways cityscapes could transform with mobility as a service and how engineering tools and software must transform for these new demands.
Here, we discuss about the challenges with designing autonomous cars that function in a mobility as a service world.
Ed Bernardon: You've talked about changes that are going to occur in our cities, changes in how cars will be sold, changes in how they'll be manufactured, and many examples of how software will be different within cars: between cars, and even software that will be used to design, build and simulate these autonomous cars.
If you could take a step back and think what – between all of these things, what do you think the top challenges are that we are going to need to address in the coming years so we can be ready for what's coming in the future?

Gernot Spiegelberg: We at Siemens have to understand that the world outside of Siemens – our customers for automation – has to change. And we don't have to think that the customers today know exactly what they need for tomorrow. If we listen only to the existing car manufacturers and are investing and developing on their existing requests today, we will fail with them. This is the first.
What I think is, the understanding of building cars in the future is much more to provide a robot than to provide and manufacture an existing car of today, because the requirements of such a transportation device will completely differ [from] today's existing opinions.
We at Siemens have to provide an understanding of how we can help the car manufacturer when he needs to change. But, I'm completely convinced that he has to change.
In the case our customer is a car manufacturer who wants to change but needs support by new kind of our tools, and if we are not able to understand react fast enough, he will go to another who is faster than us.
Because he has to – he has to. If he cannot change, he may completely lose the market.
"We at Siemens have to provide an understanding of how we can help the car manufacturer when he needs to change."
Ed Bernardon: And what do you think some of these changes are that we're going to have to address here? Not only in Siemens, but in the industry in general?
Gernot Spiegelberg: The industry in general? I think we have to understand that not the device is the fundamental business case for mobility. It's not the device as a car. It's the service. The car for this service is, to me, a device that has to fulfill new requirements of this service. It is not really the basic thing for the business, it is a must as a cost factor furthermore.
You can compare this with the service you have in general public transportation. There, the service is important. And what kind of car you sit in is not very important furthermore– you don't know when you sit in […] but you know exactly what kind of service you get.
It is especially so when you travel with an airplane. It's not important whether you are in an Airbus or you are in a Boeing: it is important whether you are flying with United, American or with Lufthansa, or with Air Berlin. The service is important at the end of the day.
What I guess the automotive industry has to think about, is to fulfill the requirement of a transportation device. Only a transportation device. And, not to bundle the customer as a person who has to pay money for the car, for the maintenance, for the service and so on – it is [no longer] important. They cannot earn this money because the mobility provider will run this device at the lowest amount of money. Therefore, the business case for them is completely different.
And now, the question is: Will the car manufacturer upgrade to [become] a mobility provider?
Or, the other way around: Will the mobility provider, with a history in automotive technologies, start a new service approach to generate completely new devices for transportation?
"…What kind of car you sit in is not very important furthermore– you don't know when you sit in […] but you know exactly what kind of service you get."
—–
The current, rapid changes we see in the automotive industry are leading to an unknown endpoint. For instance, what is the optimal combination of materials for a lightweight car, or how will autonomous vehicles impact life in our cities?
This uncertainty comes with a level of risk that may be uncomfortable for many engineers and managers. The cure for this discomfort is to ensure that risks taken are calculated. These calculated risks should be taken after carefully examining probable outcomes. To have future products ready when required, automotive suppliers must strive to improve accuracy when estimating probable outcomes, since product development must start long before customers precisely know what they need.
"The cure for this discomfort is to ensure that risks taken are calculated."
What customers say they want does not necessarily match what they need, as they also are unsure of future outcomes. So suppliers' product planning solely based on customer requests is usually not a reliable way to improve calculated risk in times of rapid change.
The only solution is for the supplier and customer to work transparently to better understand each other's challenges and limitations as they jointly calculate the optimal path to the future.
As Gernot points out, when traveling by air, we don't usually notice if we are in an Airbus or a Boeing airplane, but we do notice details of the service provided: more leg room, better meals and drinks, in-air entertainment or on-time performance. For air travel, the lines are well defined. Boeing, Airbus, and their counterparts provide the airplanes while the airlines provide the service.
The future of the automotive industry is in flux. The existence of an automotive equivalent of an airline, the "groundline," may be inevitable. What is unknown, however, is which companies will lead the groundline industry.
Will it be the today's mobility service providers? Automotive OEMs? Or will it be other players, such as software companies, entering the automotive market?
Only the future will tell!
Tell us: What do you think the future of mobility looks like with autonomous cars?
This concludes my conversation with Gernot Spiegelberg about autonomous cars and mobility as a service. I want to extend a special thank you to Gernot for his time and for sharing his insights into the changes happening in the auto industry.
Gernot Spiegelberg is the vice president of Siemens AG's Lighthouse Project eCar in the company's central research organization. Today, his focus is smart services in the Internet of Things with smart autonomous agents as well as Industrial Data Space. He was previously the executive vice president and CTO of Siemens VDO Automotive AG and was responsible for the group's global strategy and technology. Before joining Siemens, he spent 18 years at Daimler-Chrysler, where he was responsible for the global advancement and development of mechatronics. Spiegelberg has a doctorate in engineering and an honorary professorship and teaching position at the Technical University of Budapest. Since July 2010, he has been a Rudolf-Diesel-Industry Senior Fellow at the Technical University of Munich, where he examines electromobility issues with researchers at the university. Spiegelberg is also at the University of St. Gallen researching on disruptive business models. He serves several Bill of Materials committees in the automotive and automation domains.
About the author
Edward Bernardon is vice president of strategic automotive initiatives for the Specialized Engineering Software business segment of Siemens PLM Software, a business unit of the Siemens Industry Automation Division. Bernardon joined the company when Siemens acquired Vistagy, Inc. in December, 2011. During his 17 year tenure with Vistagy, Bernardon assumed the roles of vice president of sales, and later business development for all specialized engineering software products. Prior to Vistagy, Bernardon directed the Automation and Design Technology Group at the Charles Stark Draper Laboratory, formerly the Massachusetts Institute of Technology (MIT) Instrumentation Laboratory, which developed new manufacturing processes, automated equipment and complementary design software tools. Bernardon received an engineering degree in mechanical engineering from Purdue University, and later received an M.S. from the Massachusetts Institute of Technology and an MBA from Butler University. He also holds numerous patents in the area of automated manufacturing systems, robotics and laser technologies.

This article first appeared on the Siemens Digital Industries Software blog at https://blogs.sw.siemens.com/thought-leadership/2016/12/21/preparing-for-autonomous-cars-in-the-marketplace/