Thought Leadership
Supplier collaboration challenges from the supplier's view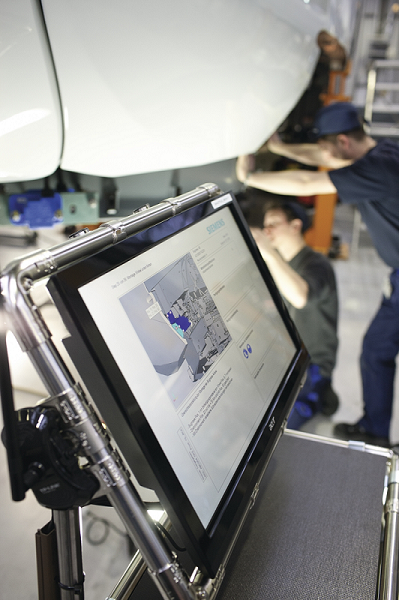 Several factors are driving the need for better supplier collaboration and global product development processes. Co-located product development teams are long gone. Now, a globally distributed matrix of suppliers and partners develop products with a wide range of applications and processes. And, products are more complex with shorter development cycles.
Everyone is under pressure. Supplier contracts often have penalties for late delivery, and OEMs are fighting with emerging competitors. An OEM's ability to deliver quality products on a tight schedule relies on the ability to efficiently collaborate with suppliers and partners. What can Siemens PLM do to help OEMs streamline their supplier collaboration processes and avoid costly mistakes?
In this supplier collaboration series, Darby O'Reilly explores the challenges OEMs face with this process. In part one, he examined the difficulties OEMs have managing critical supplier deliverables. In part two, he highlighted how OEMs are improving their physical products by validating their digital products and how increasing standards-based product collaboration can reduce complexity.
Here, he discusses collaboration challenges and opportunities from the supplier's point of view.
Supplier collaboration paradigms
OEMs heavily rely on suppliers that can play a bigger role in product definition, optimization, validation and manufacture. We see that suppliers now contribute a majority of the manufactured content for products in the aerospace and automotive industries, for example.
Generally, there are four supplier collaboration paradigms for product development.
1. Suppliers are physically or virtually co-located. Suppliers use a remote product data management (PDM) display to work full-time in their OEM customer's application environment. They can't save data locally, so data is never replicated. This paradigm works when the supplier retains no intellectual property related to their deliverable: for example, a contract engineer.
Physically co-located suppliers incur travel expenses and are less likely to leverage their peers' expertise. Remote suppliers need suitable application and network performance. Poor system responsiveness, especially during peak use near program milestones, is a risk with this paradigm.
2. Suppliers work at their location, but use a PLM client to log into their OEM's environment. These suppliers have eyes in the system. PLM clients can have a number of capabilities, including basic part query, data import and export, workflow participation, design authoring, CAE analysis, full 3D digital product visualization and testing.
In this scenario, access permissions are enforced to avoid compromising intellectual property. Many OEMs prefer this collaboration paradigm for trusted suppliers.
3. Supplier is PLM synchronized with their OEM. The supplier has a local PLM environment which seamlessly shares data with the OEM's PLM. Individual files and complex data structures update with minimal administrative effort.
This collaboration paradigm is appropriate for large, long-term suppliers that frequently exchange high volumes of data or complex data structures. This collaboration paradigm is often used in conjunction with a PLM client like the one in option #2.
4. Supplier collaboration is sponsored. The supplier can request information, but someone at the OEM facilitates the actual sharing of information. Suppliers might have browser-based access to a file sharing application, which also tracks transaction history.
This collaboration paradigm is appropriate for smaller suppliers or suppliers that don't require frequent collaboration. This is also common for supplier sourcing where no supplier-side IT footprint or investment is required. However, most file sharing applications aren't integrated with PLM, which requires administrative effort and includes the risk that changes won't propagate in a timely fashion.
The easiest way to ensure suppliers have current information is to avoid replicating product data. So, the easiest solution for supplier collaboration is virtual or physical co-location. With this approach, suppliers can always access current information, and the OEM has immediate access once suppliers create deliverables.
American writer and journalist H.L. Mencken once wrote something that applies well to supplier collaboration challenges: "There is always an easy solution to every human problem – neat, plausible, and wrong." While suppliers benefit from access to the OEM's PLM environment, suppliers shouldn't be treated like employees. A virtually on-site approach to supplier collaboration compromises the efficiency and thus the suppliers' value.
Suppliers often perform best when they're allowed to leverage their local processes, proprietary knowledge and systems to optimize innovation. There's a reason why they prefer and benefit from the 'right-sized' approach to collaboration with their OEM customers.
Suppliers will benefit from a 'right-sized' approach to collaboration with their OEM customers.
Supplier collaboration from the supplier's perspective
Suppliers that service multiple OEMs have compounded collaboration challenges. Precise data is difficult to find, but in our informal discussions with automotive and aerospace suppliers, they've told us administrative tasks consume as much as 40 percent of available time for new product innovation. These tasks are associated with sending and receiving data, converting between CAD formats, cleaning translation errors and preparing data to comply with customer compliance mandates.
Suppliers will use different approaches to support multi-OEM compliance. Large full-service suppliers (tier .5) often have entire business units dedicated to supporting each OEM's business processes and applications. But these OEM-aligned product development silos reduce the supplier's efficiency; they restrict design and part reuse, reduce staff usage and maintain costly, redundant IT infrastructures.
Mid-size suppliers often use 'data shepherds' to perform administrative tasks associated with OEM compliance. These shepherds strip out IP-like design history, translate between different CAD versions and formats and clean up any resulting errors – all without knowing the design intent.
Other suppliers have spawned a cottage industry of third-party engineering service companies that provide CAD-to-CAD translation and cleanup services. Sometimes, they'll submit data to the OEM on the supplier's behalf. These services, however, increase cost, reduce data quality and create delays.
It's common practice for suppliers to protect intellectual property in their designs. Suppliers often delete design history, which includes the process steps that create the design. They also simplify designs by removing internal parts from the 'as installed' component. They might also remove manufacturing data, making it difficult for OEMs to source alternate suppliers for part manufacture.
Some OEMs realize that in spite of their compliance requirements, most suppliers don't provide CAD models containing full design detail. In 2015, we know of a major automotive OEM that sampled the designs their suppliers delivered and found that nearly 80 percent of those designs contained no design history.
Many OEMs are reevaluating the rationale of managing the massive design detail coming from suppliers. In most cases, the OEM uses design data to validate the geometric fit (called a package study) and to simulate final assembly of the product. For this, the OEM requires only a precise geometric representation of the 'as installed' component.
OEMs are reevaluating how they manage the design detail coming from their suppliers.
Supplier priority: Get our house in order
Suppliers share a common objective: optimizing their internal business processes. They want to standardize on a common set of tools and processes to accelerate innovation, promote part reuse and improve staff usage. All suppliers can benefit from a common PLM information and process backbone.
JT. JT can offer major efficiency gains for suppliers by allowing users across the enterprise to access lightweight, precise 3D geometry, including the full digital product. JT usage is growing for visualization, collaboration and core engineering processes: from creating technical publications and simulating manufacturing processes to being a format that delivers precise designs to customers. JT can bridge the gap between CAD applications and free up suppliers to standardize on the design application they're most proficient with – all while reducing the need for high-cost CAD seats.
At a ProSTEP iViP event in late 2016, VW/Audi discussed how it used JT-based geometry to source all design responsible suppliers. At the same event, Daimler AG discussed how 75 percent of its automotive components have been approved for delivery by suppliers in JT. These are only two of many major manufacturing companies in automotive and aerospace that are evaluating using JT for supplier collaboration – we'll see more in the near future.
Complex interdependencies. Another supplier collaboration challenge is complex interdependencies between different data types. For example, requirements or test results often relate to a specific product configuration. Discretely exchanging different product data types creates new risks because so much data is context sensitive.
Today, it's possible to exchange data directly between PDM environments so data context can be preserved. With PDM-PDM collaboration, changes can automatically reconcile, which reduces errors and administrative effort.
This concludes part three of our supplier collaboration series. In part four, Darby O'Reilly details how Siemens PLM is helping with global product development on the solution front.
About the author
Darby O'Reilly has 23 years of experience in the PLM Industry. His background as a software engineer and extensive customer interaction informs a balanced business and technical perspective to help Siemens customers optimize globally distributed product design and manufacture. In his current role as director of product driven services, he consults with automotive and aerospace companies to streamline globally distributed product development. Competencies include defining collaboration policies and processes, overseeing technical solution implementation in support of joint OEM partnerships and integrating design-responsible suppliers. He also interfaces with Siemens' product development organization to ensure customer needs are enabled by Siemens solutions. In previous roles at Siemens, O'Reilly worked in technical services to define industry best practices and provide solution alignment. He managed global PLM deployment for a major automotive OEM. He served as technical lead for PLM deployment at a major commercial aircraft OEM and has provided technical consulting services and solution development for numerous Global Fortune 100 companies and the U.S. Air Force. O'Reilly holds a Bachelor of Science degree in computer and information science from the College of Engineering at Ohio State University.
This article first appeared on the Siemens Digital Industries Software blog at https://blogs.sw.siemens.com/thought-leadership/2016/10/13/supplier-collaboration-challenges-from-the-suppliers-view/