Products
Watch our new movie on task simulation timing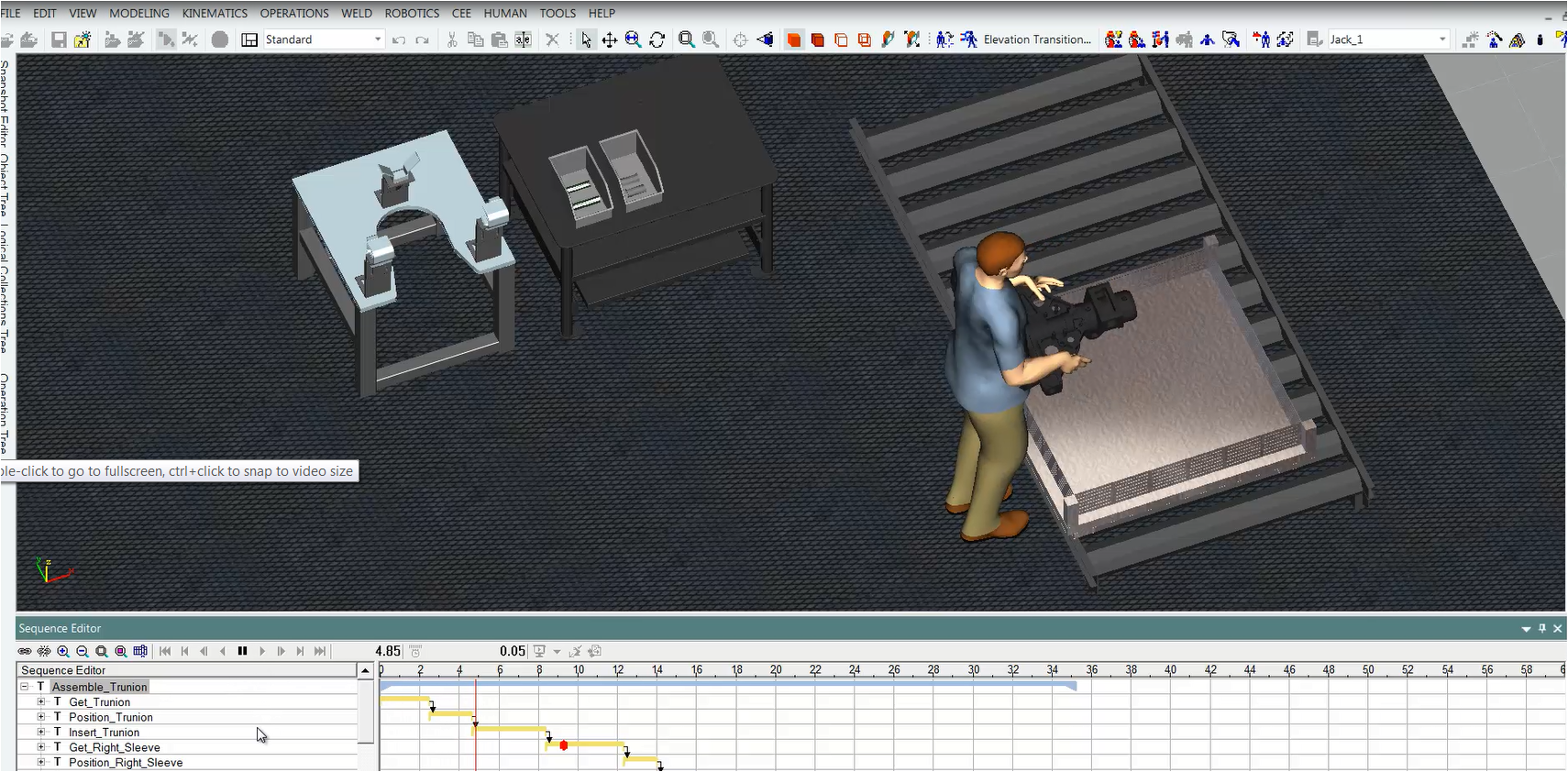 Look at how Siemens' Human Simulation tools can assist with estimating the time it takes to perform manufacturing tasks.  Help to decrease your cycle times by determining which tasks or which actions (walking, reaching) of a particular job, are the most time consuming.  Simulate modifying the work area and see what impact that has on your overall time.
Watch the 2:30 minute video, "Task Simulation Builder Timing" to learn more.
This movie was created by Karen Banar, Siemens PreSales Technical Solution Consulting.
Let us know what you think of the movie in the comments section below. Would you like to see more of these movies?
This article first appeared on the Siemens Digital Industries Software blog at https://blogs.sw.siemens.com/tecnomatix/watch-our-new-movie-on-task-simulation-timing/