Products
Virtual commissioning solution maturity at MINO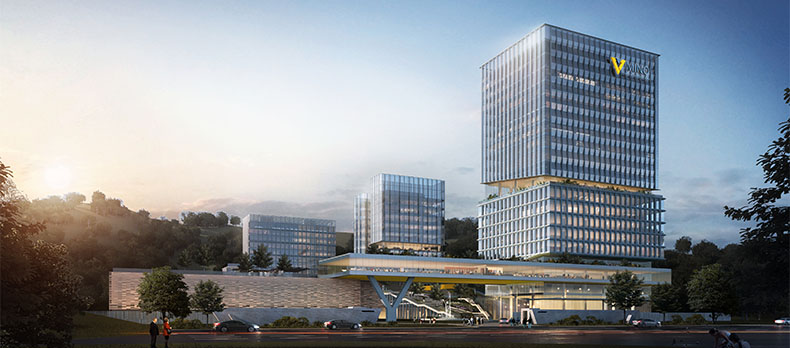 Leading automotive equipment company presents their journey to digital transformation using Siemens software.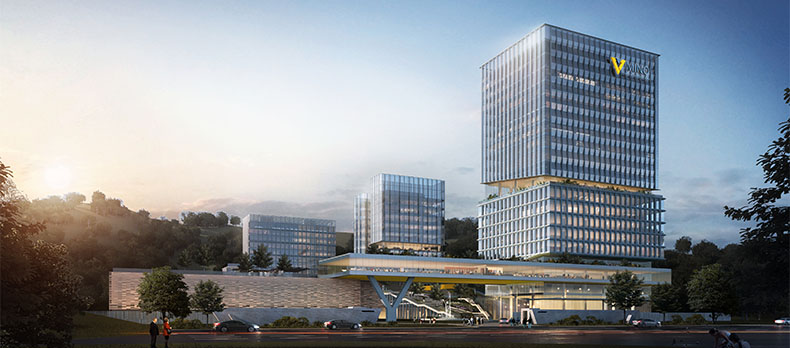 In 2008, Guangzhou MINO Automotive Equipment Co., Ltd. started as a provider of traditional engineering services, including technical design and installation, and created relationships with top automotive OEMs for integration. They began their digital transformation in 2013, expanding to development of flexible products for body-in-white (BIW) assembly and modular products for automated work cells. In 2016, MINO established a virtual commissioning department to support their new offerings, which included the MINO Intelligent Service Platform, the MINO Intelligent Design Platform, and the Program Generating System.
This launched a global scaling phase for MINO as they grew their core automotive business internationally, expanded into other industries, and added new revenue streams for SaaS products, recycling, manufacturing, prototyping, and testing services. In 2018, they enhanced their solutions using advanced technologies such as artificial intelligence (AI) and big data to optimize cost and productivity. They upgraded to next-generation hardware with IIoT features and invested in augmented reality for remote support. Today, MINO has factories and projects across the globe.
As they scaled their business and their production lines became more complex, MINO was challenged with reducing programming time and commissioning cost to lead in a highly competitive business environment. They knew they had to turn to virtual design tools to create efficiency. They selected Siemens software, including Process Simulate in the Tecnomatix® portfolio for their virtual commissioning (VC) system.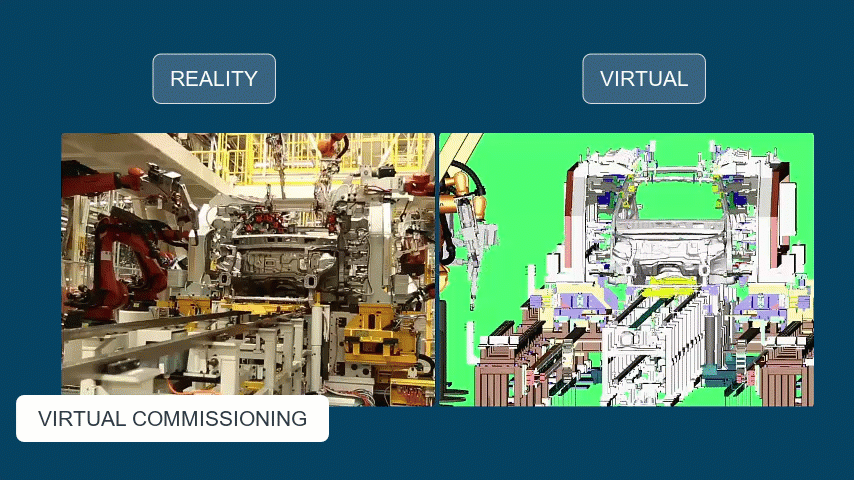 At Siemens Realize LIVE, Jossef Pugatsch and James Huang of the MINO VC project team reviewed three key areas of their program that were critical for their success.
Training new engineers to be real VC professionals
The MINO team identified the skills that were required for a fully qualified VC engineer. They created a comprehensive training program that included Tecnomatix Process Simulate application training; basic robotics; logic blocks (LB) and smart components; cyclic event evaluator (CEE), sensors, and material flow; introduction to process control; advanced robotics; robotics custom functionality; integrated knowledge domains; and finally, virtual commissioning.
When their engineers had completed this training, MINO knew their people were ready to do the job at hand. Today, the VC team works across the many brands of programmable logic controllers (PLCs) required. They have programmed and commissioned more than 4,000 robots.
The result of the educational program MINO developed, coupled with the strong experience in commissioning, led them to become a professional training provider. They now provide VC consulting, design, standards, and training to BMW, Changan Auto, Geely Auto, Daimler BBAC, Rivian, and large EV OEMs throughout the US.
Adding advanced tools on top of Process Simulate to increase efficiency
MINO has developed tools on top of Process Simulate to enhance capabilities. Functionality includes automatic add load part logic LB, sensor copy, robot export data, path check, location properties, collision zone OLP check, create collision LB, save motion/DCS, and automatic tool sequencing. Each of these capabilities reduce hours (and sometimes days) of time, significantly improving efficiency.
The MINO project team gave an example of an automatic tooling sequence workflow. The steps were to collect the information from the fixture sequence, define the base parameters using "Add Tool Sequence," author the transitions and steps according to the needed fixture sequence, export the XML file from Microsoft Excel, and import the XML file to Process Simulate. Everything is automatically modeled in Process Simulate, including modules and signals. From there, the simulation is loaded, and the sequence is executed. The entire process took minutes to complete.
Optimizing virtual commissioning for the shop floor
The MINO team then gave some real-world examples of how to get the optimal benefit from VC to the shop floor. The full VC flow from design to shop floor includes:
Data check, using a very detailed simulation design checklist and 3D models
VC design, including simulation design, robotic design, and PLC controls design
Commissioning with real PLCs, testing all details for devices, and checking the robot path and logic on site
Final handover review with the onsite team and design team, including the proposal, PLC, and robotic OLP
Onsite improvement, with the VC engineer offering onsite technical support, recording lessons learned, and implementing improvements
—–
Attend future Siemens Realize LIVE events to learn how manufacturers are applying the industry's best technology to solve their real-world problems.
—–
This article first appeared on the Siemens Digital Industries Software blog at https://blogs.sw.siemens.com/tecnomatix/virtual-commissioning-solution-maturity-at-mino/