The Pune Hackathon – December 4-5, 2013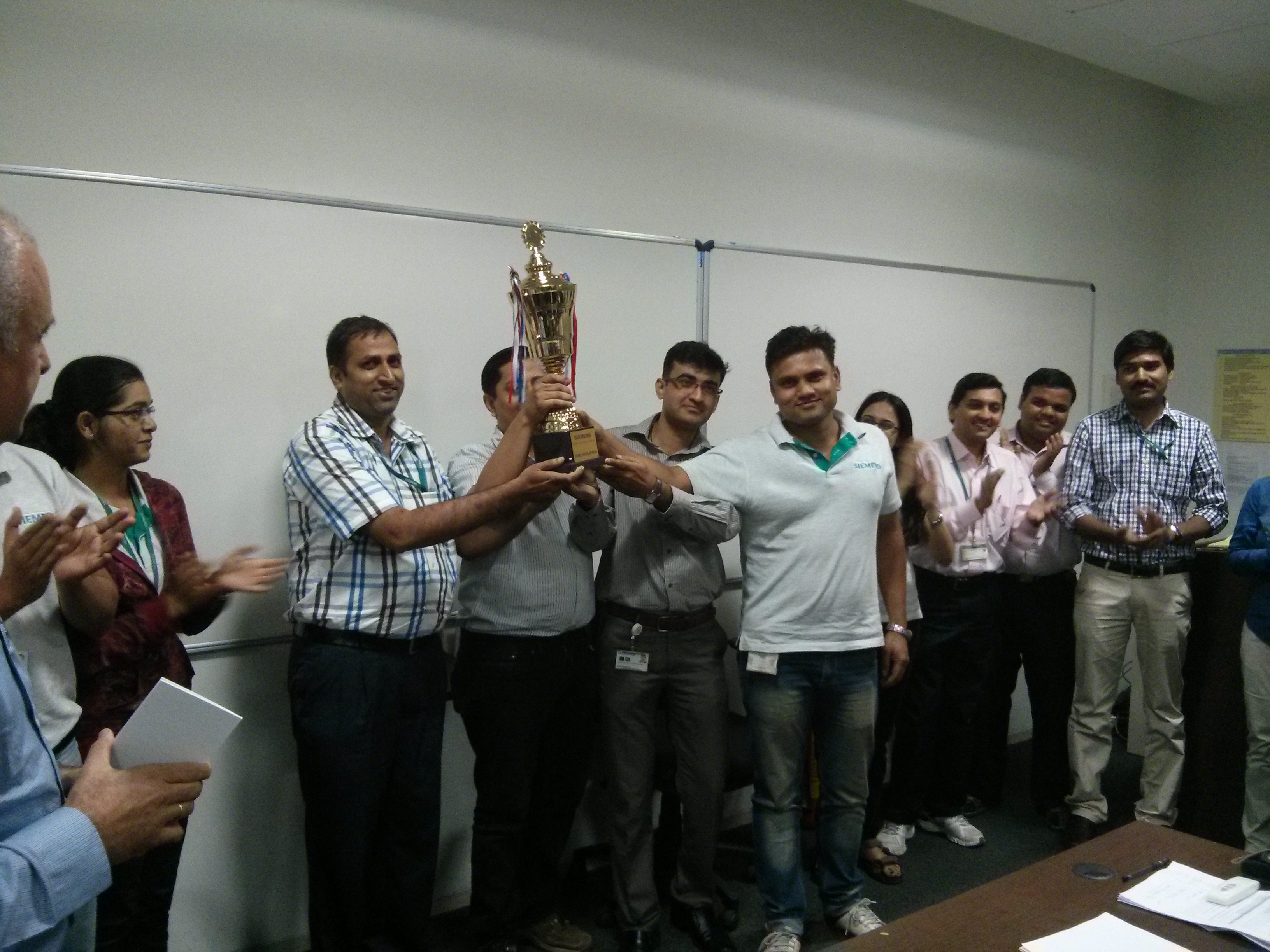 With a lot of excitement, I approached Ayala Arbely, who led our Hackathon in Israel, and then went on to do it again in Pune, India earlier this month.
"Tell me all about it, Ayala!" I said.
In Pune, we've got about 80 software developers, who fielded 13 teams! Thanks to the dedicated efforts of Nikhil Kelkar, the site manager, together with the facility and IT managers, the Hackathon area was successfully set up in the 5th floor gym over a two-day period.All the modern exercise equipment was pushed to the edges of the large space, and tables, chairs and computers were hauled up to the well-lit, open floor.
And it didn't take too long before everything was set up, hooked up and ready for: Siemens PLM Hackathon – Pune!
Below is a list of some of the inventive, disruptive projects successfully launched by the Pune teams:
Work instructions delivered to factory floor workers using mobile technology based image recognition in the manufacturing facility.
Intelligent interpretation of users' frequently repeated tasks, transforming them into business rules. Teamcenter will "pick up" on these usage patterns, learning from them and then be able to automatically guide users. It will give expert help in decision making during manufacturing planning and verification.
Build speech recognition into Teamcenter so that it runs functionality based on commands that the user says aloud (e.g., "Add location", "Clone", "Configure variant"). Anyone remember "his master's voice"?
A utility that saves developers all the steps of creating a new baseline to work in a fresh development environment. The Configuration Management administrator sends an email to the R&D folks, and all they do is open it on their machines. That launches a set of batch scripts that automatically download the new baseline and set up the environment on each machine. Nifty, and very Agile!
Nikhil, the site manager, summed up their Hackathon this way, "The buzz that our event created across the Pune R&D group was very encouraging – you can see that our young Manufacturing team is really bustling with energy and creativity! This was an excellent platform to stimulate that much needed enthusiasm to bring up and prove new ideas." He further added, "Zvi Feuer's (SVP of Manufacturing Software Solutions at Siemens PLM Software) push for disruptive innovation is showing results and you'll see more of this here in Pune R&D going forward. I believe the next step is to generate collaboration spaces that go beyond the regular domain boundaries. And by the way, it was tough to pick one winner – I saw everyone win that day!"
This article first appeared on the Siemens Digital Industries Software blog at https://blogs.sw.siemens.com/tecnomatix/the-pune-hackathon-december-4-5-2013/