Products
Siemens PLM Global Hackathon – 2017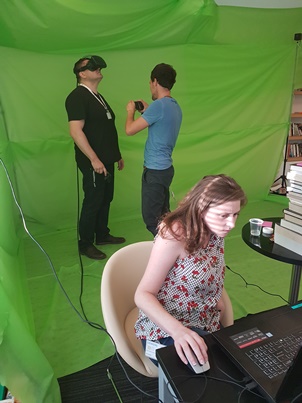 Just last month, late June 2017, Siemens PLM threw the biggest, all-out Hackathon ever. No longer only local, or even regional, nor just spanning a few offices, this SPLM Hackathon covered the globe! Over 2000 hackers in a large number of international locations, submitted more than 600 project proposals which led to the formation of 422 teams hacking away for 33 hours!
This event encompassed 9 business segments with participants from Cloud (CLD), Lifestyle Collaboration (LCS – Teamcenter), Mainstream Engineering (ME – Solid Edge), Manufacturing Engineering (MFE), Manufacturing Operations Management (MOM), Product Engineering (PE – NX), Specialized Engineering (SES), Simulation and Test (STS), and Technology Office (TO) taking place in some 55 offices, joined by additional remote sites.
Most of the projects aimed to add new functionality or sustainability to the SPLM products, for example, Enhancing Multi-User and Collaboration Workflows in NX and Smart Service Plan with IOT.
New in this year's event:


Ensure knowledge proximity between the judging and the judged by selecting judges from segments that created the projects.


Several hours were added to the hacking window – now a total of 33 from opening to closing bell.




Instead of live presentations of their solutions, the teams used a video capture package and created and posted 5 minute videos to encapsulate the gist of their innovative ideas and how they work.


All the 400+ videos were uploaded to a special streaming site for viewing by the judges, and everyone else in the entire organization.


IT staff were not so much running around with cables hooking up workers to networks – this time they had to set up several internal streaming servers for local uploading of the videos and boost capacity at the PL Connect site to accommodate the total number of videos (over 400) from across the globe.


Here are highlights of a small sampling from the huge number of advanced projects, many laden with real business potential:


Spot malware trends in emails to the company to head off attacks from otherwise undetected sources.


Virtual Reality Robotics to immerse planning engineers in the virtual factory scene and perform hands-on offline planning.


IoT, Cloud-based solution to alert about airplane part malfunction and rushing replacement parts to the tarmac, saving significant downtime.


Distributed computing solution to slash time needed for situations of heavy processing with large numbers of robots, like calculating swept volume and interference zones.


An Adaptive manufacturing solution for the challenge of moving machines in the factory to fit the daily job mix. The solution covers the entire process from planning to execution and includes data collection and validation.


A project called "Eco Robots" developed a way to optimize the energy consumption of a group of robots operating together in a work cell.




Direct connection of NX to desktop 3D printer.


Especially emphasized this Hackathon were employee engagement and executive visibility under the umbrella of Siemens PLM is one, global company. All employees, at every level and job description are immersed in the culture of innovation and there's across-the-board involvement in moving the company forward, stoking the engine to keep up with, and forge ahead of the pace of progress.
This article first appeared on the Siemens Digital Industries Software blog at https://blogs.sw.siemens.com/tecnomatix/siemens-plm-global-hackathon-2017/