Earth Day: The Sustainable Manufacturing Imperative
Making manufacturing sustainable will be critical not just for reducing climate impact, but as a direct financial and competitive incentive for many businesses.
—–
This is the first of a series of blog posts where we examine the sustainable manufacturing imperative that industrial companies are faced with today as part of an overall sustainability strategy for their business.
—–
For Earth Day, there are many things you might consider doing on a personal level to help the environment and our planet; plant a tree, clean up trash on your local roads or in your neighborhood, recycle plastic bags and containers, or take a pause from running power equipment that creates both noise and CO2 emissions.
There are also many things you might consider doing on a company level to help the environment and our planet, which by the way, might just be good for your business. For example, you could read this white paper on manufacturing sustainability.
At Siemens, we want to advance sustainability by creating value for all our stakeholders, driving sustainable growth with our customers, and creating a better tomorrow.
United Nations Agenda 2030 for Sustainable Development
Siemens is committed to contributing to the United Nations Agenda 2030 Sustainable Development Goals (SDG) through its products and solutions, its responsible business practices in ~200 countries, through strategic partnerships, and targeted community activities.
Industry, Innovation, and Infrastructure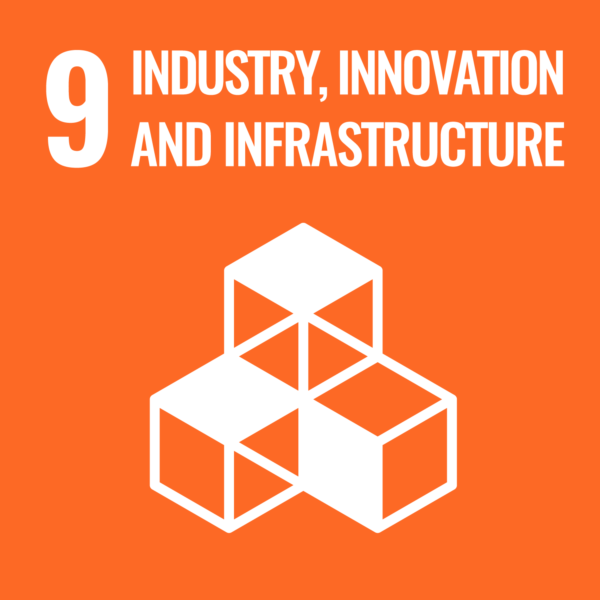 Of particular interest to the topic of manufacturing sustainability, goal 9 of the SDG addresses three important aspects of sustainable development: It aims to build resilient infrastructure, promote inclusive and sustainable industrialization, and foster innovation.
From the Siemens sustainability point of view, here are some interesting numbers to consider:
4.9billion – In fiscal 2021, Siemens invested €4.9 billion in research and development to remain a technology leader in the future.
40% – With digitally optimized production processes, and with innovative, integrated drive technologies, Siemens helps customers to save up to 40% in energy and the corresponding amount of CO2 emissions.
Siemens DEGREE – A clear framework for Sustainability
Decarbonization, Ethics, Governance, Resource efficiency, Equity, Employability
The answers to the challenges of our time matter – for the quality of life of people today and generations to come. Every degree counts as we strive to responsibly meet the needs of an ever-evolving future. This is why we are taking our ESG commitment to the next level now with our DEGREE framework. It constitutes a 360-degree approach for all stakeholders – our customers, our suppliers, our investors, our people, the societies we serve, and our planet.
How your company can benefit from a sustainability strategy
According to Boston Consulting Group's CEO Guide to Net Zero, leading companies gain competitive advantage, reduce emissions in a sizeable way at net-zero cost, and raise the bar in their own industry to affect significant change by embracing sustainability.
Attracting and retaining better talent, avoiding regulatory risk, and accessing cheaper capital are some of the benefits that sustainability leaders enjoy.
Focusing on scope 1 and 2 emissions, most companies can reduce emissions by at least a third and leaders in many industries will see approximately 70% reduction at net-zero cost to their business. These savings, in turn, allow for the funding of more expensive decarbonization projects.
In any competitive situation, if one company moves, others feel pressure to follow, especially if they are considered laggards. The goalposts of sustainability are moving and a single company with the courage to set ambitious targets can move its entire industry.
Note:
Siemens is a member of the Dow Jones Sustainability Indices powered by the S&P Global CSA. In 2021, Siemens ranked number 1 among industrial conglomerates with top scores in areas such as innovation, cyber security, and environmental protection (operational eco-efficiency and product stewardship). The Dow Jones Sustainability World Index (or DJSI World) represents the top 10% of the largest 2,500 companies in the S&P Global Broad Market Index, based on long-term environmental, social and governance criteria.
Siemens can help
In a newly issued paper, Shashi Rajagopalan and Kevin Thompson of Siemens Digital Industries Software examine how new sustainability requirements might impact manufacturing as well as how manufacturing will change the other phases of the product development lifecycle. And though many businesses have point solutions for making manufacturing sustainable, it is important to realize that it will become a holistic challenge with effort across the enterprise to find a solution, rather than to improve it continuously.
Whatever your Earth Day imperatives may be, personal or business, here's looking forward to a more sustainable world for all of us now and for future generations to come.
This article first appeared on the Siemens Digital Industries Software blog at https://blogs.sw.siemens.com/tecnomatix/earth-day-the-sustainable-manufacturing-imperative/