Products
Advanced robotics in the smart factory / IPC APEX EXPO 2018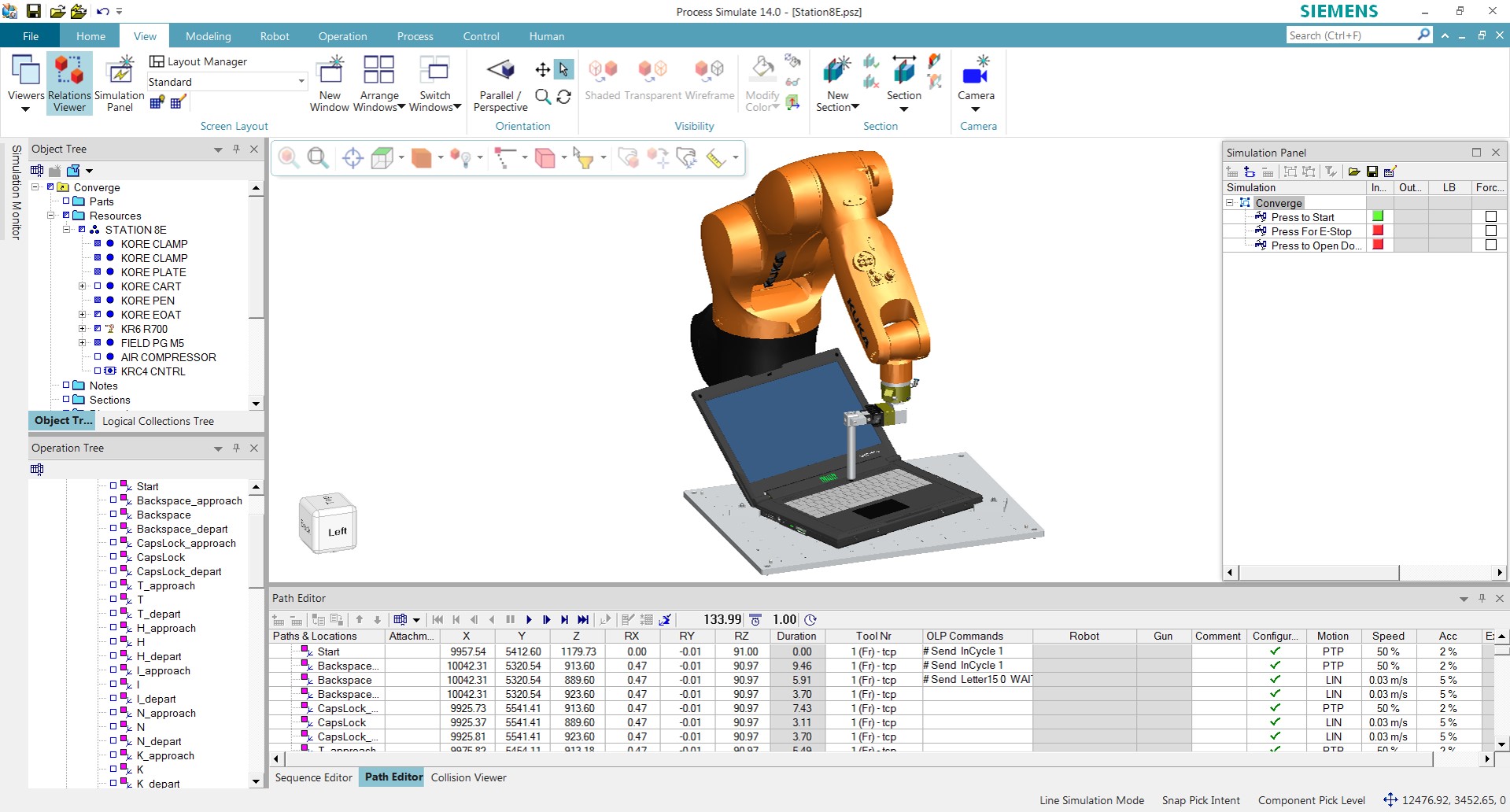 Are you going to IPC APEX EXPO?
Don't miss Siemens PLM at IPC APEX EXPO 2018 , Tuesday, February 27 through Thursday, March 1, at the San Diego Convention Center, Exhibit Hall B2, Booth #2621. Meet with Siemens experts and learn about new advancements in digital manufacturing technology. Siemens PLM and Mentor help companies digitalize manufacturing and the process of turning innovative product ideas and raw materials into real products.
Visitors at IPC APEX EXPO will learn about the innovative technologies that we have to help electronics manufacturers digitalize manufacturing and realize innovation.
A smart factory is a fully digitalized factory model representing a production system, a digital twin for production, which is completely connected to a product lifecycle management (PLM) data repository via sensors, supervisory control and data acquisition (SCADA) systems, programmable logic controllers (PLCs) and other automation devices.
Key enablers in the smart factory on display include advanced robotics, flexible automation, human-robot collaboration and virtual commissioning.
Automate complex assembly operations using robots
Siemens software and advanced robotics are used to reduce process time and improve accuracy, easily adapt to complex assembly processes, maximize automation performance and validate the plan with a digital twin.
Virtually model and plan human-robot interactions using a digital twin
People work alongside cooperative robots (cobots), which have more sensors and are more human-aware. Robots with vision systems and artificial intelligence, programmed with Siemens software, can perform autonomous tasks, move to new locations, replicate work done by humans and adapt to evolving situations.
Increase machining flexibility and accuracy with robots
Digital machine shops use Siemens software and robots for machining to automate manual operations for improved efficiency, to maximize capacity of costly machine tools, to expand the machining envelope for production of large parts and to automate complete workcells.
Close the loop from virtual modeling and simulation to real production
Robotic simulations created with Siemens software can connect to automation controls equipment and validate the entire logical and mechanical behavior of the system in a process called virtual commissioning using either HiL or SiL configurations.
This article first appeared on the Siemens Digital Industries Software blog at https://blogs.sw.siemens.com/tecnomatix/advanced-robotics-in-the-smart-factory-ipc-apex-expo-2018/