Products
Sharing the PLM-ALM Interoperability Vision at PLM Connections – Europe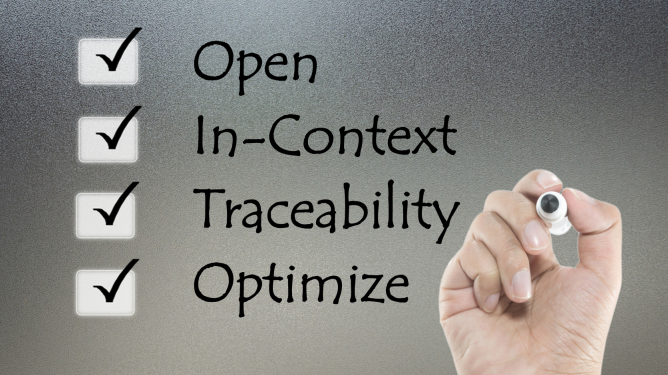 Siemens PLM Connections – EuropeA result of the Polarion software and teams successful integration into the Siemens PLM portfolio, the annual Polarion LIVE! User Conference was held at PLM Europe – Siemens PLM Connections in the Berlin Estrel Convention Center. Drawing more than 1200 visitors from over 30 countries, the event was the perfect occasion to highlight Siemens PLM software's capabilities and vision for PLM-ALM interoperability.
The conference showcased presentations by Siemens PLM Polarion experts and customers from various industries, as well as several "Meet the Experts" sessions with Polarion Professionals. Of special note were sessions by Frank Schröder, Vice President of Polarion ALM at Siemens PLM, Stefano Rizzo and Clara Cismaru that highlighted the capabilities of the Teamcenter-Polarion ALM solution and supported use cases. In addition there were several other sessions specifically focuses on PLM and ALM such as "PLM-ALM for Smart Products" presented by Professor Andreas Deuter, "Managing ALM and Convergence with PLM Across Global Teams" presented by AGCO GmbH, "Requirements Engineering integration in Product Lifecycle Management" presented by Miltenyi Biotec, and "Polarion ALM Tomorrow" presented by Jiri Walek from Siemens PLM.
Stefano Rizzo – Application Lifecycle Management: How to do the right thing in managing software development "This engagement and the growing excitement in the user community is a reflection of the effort and resources Siemens PLM has applied to the successful integration of the both the products and the development organizations. The Teamcenter-Polarion ALM integration roadmap is solidifying and the development teams have concentrated their efforts on the release of several new versions of the integration. The latest release provides better bi-directional traceability by automatically mapping Polarion ALM™ and Teamcenter items across the requirements and change management workflows. To provide a more intuitive user experience all traceability information and data is accessible using Active Workspace, which helps design teams get a clearer, more familiar view of cross-domain data. Since hardware and software teams are always more productive when working in their native environments, users can initiate change and requirement engineering workflows in either their Teamcenter or Polarion environment.
Over the next several months you'll continue to see even greater expansion of our PLM and ALM interoperability vision and strategy. As we continue to move forward, I will share more detailed information on new capabilities for enabling cross-domain design teams to efficiently develop embedded systems through the delivery of an open environment that supports industry standards, cross-domain tool interoperability that provides product information in a familiar context, greater bi-directional traceability of objects, relationships and dependencies, as well as automating and optimizing the resources and processes involved in designing and delivering high-quality embedded products.
About the author Dennis George is a marketing manager for Siemens PLM Software's Teamcenter PLM software. Through his involvement with a number of market segments, Dennis has gained valuable insight into the issues, flows, and processes employed in the design and manufacturing of software-driven electronic systems and components.
This article first appeared on the Siemens Digital Industries Software blog at https://blogs.sw.siemens.com/teamcenter/sharing-the-plm-alm-interoperability-vision-at-plm-connections-europe/