Configure products for a changing workforce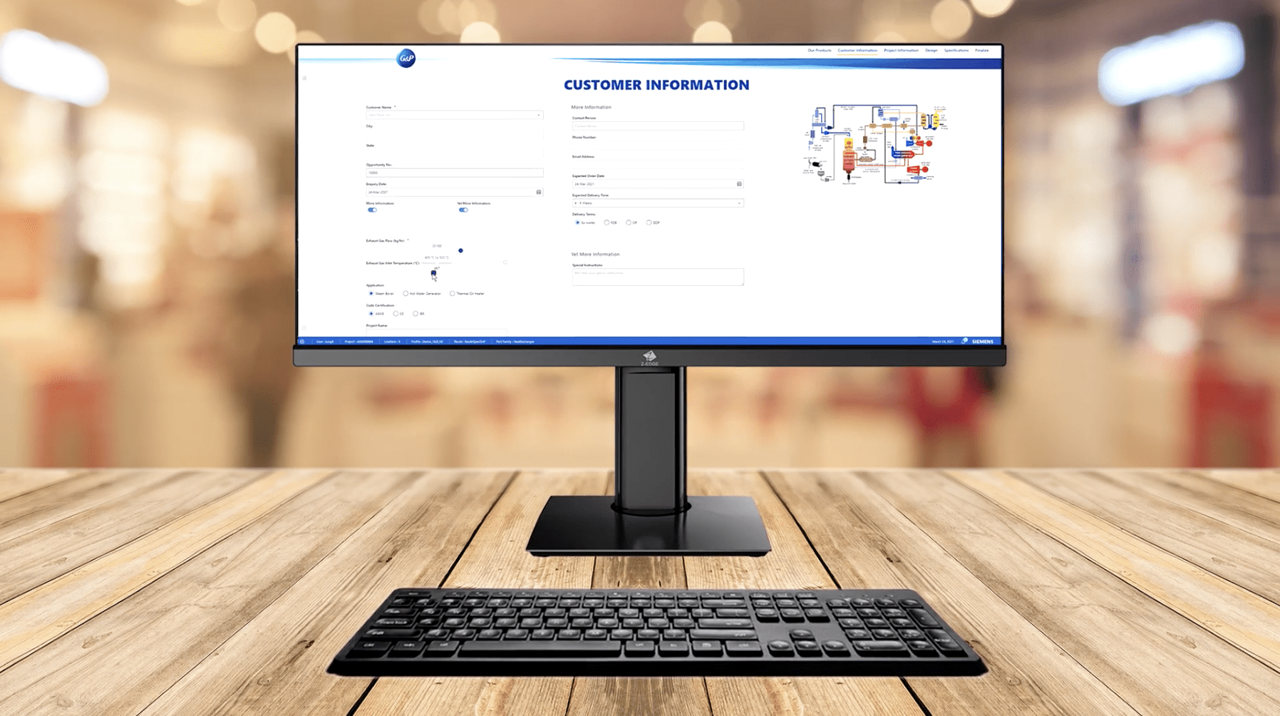 How can Rulestream VIA accommodate workplace demographic shifts?
Last year, my colleague Rick Smith authored a presentation at Realize Live, discussing the need for a welcoming, highly visual experience for enterprise applications that configure custom products.
This is due to a workplace demographic shift in which the largest generation in the global workforce are millennials, who are expected to represent 75% of the global workforce in just a few years.
To summarize the presentation, when selling complex products that are either configured or custom engineered, digital enablement of the buying journey for today's workforce requires:
An overall experience that welcomes users with a modern appearance and highly visual experience
All necessary information is readily accessible and organized so it can be quickly found
A walk-up experience that is comfortable and conveys confidence and technical accuracy
And one that provides a fully on-brand experience that looks and feels like a part of the supplier's identity
Configuring extremely complex products can be a daunting task… How can Rulestream help make the process smoother and easier to understand?
Overview
Rulestream's VIA (Visual Innovations Advanced) user interface is a quantum leap from its legacy rich and thin clients. Based on Siemens' SWF (Siemens Web Framework), Rulestream provides a platform that allows the rule author to have full control over the appearance of each UI screen, using drag-and-drop fill-in-the-blank forms in the interface builder. With a rich set of layout elements and widgets, the author can declaratively define his layout and take full advantage of a tight integration between the UI and the rules engine itself.
Modern Appearance and Highly Visual Experience
The ability to make a website look good on all devices is called responsiveness, which is crucial to present a modern appearance. The framework for Rulestream VIA has built-in responsiveness in terms of adapting to screen resolutions and web browser sizes. As such, from a single UI declaration, a VIA thin client will self-optimize its layout based on the size of the display and can adapt to a range of screens, from tablets to ultra-wide screen monitors and everything in between.
Visually, dense screens full of drop-down boxes and checkboxes were once the norm for highly configurable products. VIA provides a far richer toolkit which includes plenty of opportunities to give visual cues to the user. Radio buttons may have images associated with each selection, and those that aren't valid selections may be disabled or hidden. Carousels animate and rotate through a series of images representing possible selections. Instead of static images placed in the interface, they can be assigned "hot spots" which either navigate to another screen or launch a pop-up to prompt the user for more information.
To enhance the visual experience, rule authors may embed interactive visuals such as a drag-and-drop 2D interactor and 3D visualization to make the configuration process more engaging and intuitive. These are the most efficient ways of entering processes, logical connections, electrical one-line diagrams, floor plan-based layouts, and physical arrangements of products.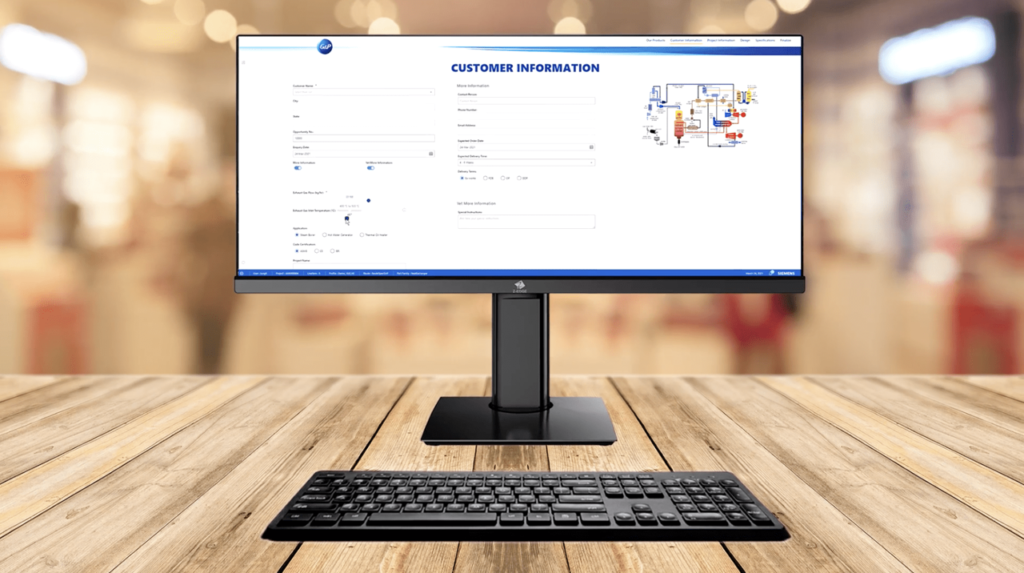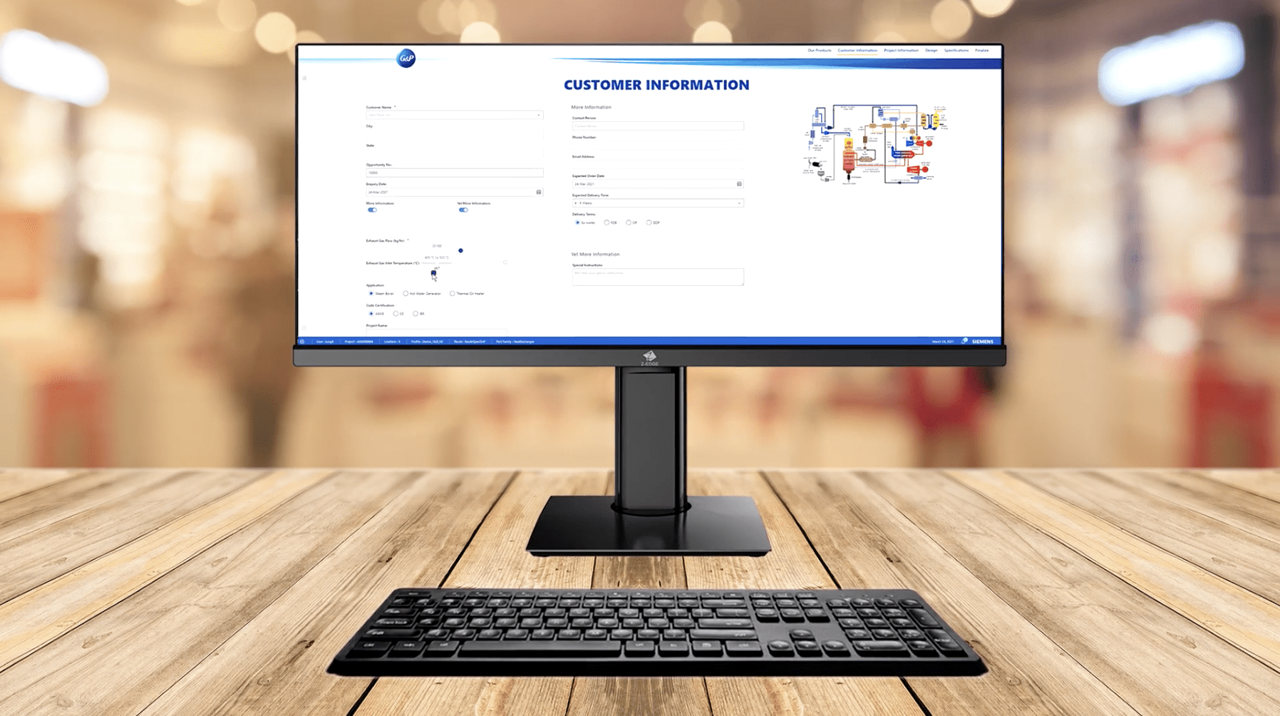 Readily Accessible and Organized Information
Rulestream VIA organizes the UI in a methodical, intuitive manner using various methods. At the top level is a robust navigation system whereby process steps (now known as "Waypoints" in the VIA world) contain a set of inputs or outputs, whether they are input forms, 2D interactions, 3D visualizations or PDF outputs. Navigation menus may now be placed either down the left side of the screen, or across the top within the banner or just below the banner. In doing so, rule authors can break down the configuration process into smaller, more manageable waypoints that are easy to navigate.
Within each waypoint, a form can be divided into columns and rows (or "sections"), which logically organizes the inputs into groups of information. Each section can be recursively sub-divided into further columns and sections. Within each section, you may have controls such as textboxes, drop-down menus, images checkboxes, toggle switches, radio buttons (with or without images), grids, and buttons.
Walk-Up Experience
Millennials often prefer interfaces that are easy to use and navigate, with simple and clear instructions. As mentioned previously, the navigation menu consists of waypoints. By controlling the visibility and statuses of these waypoints, the user is given visual cues to help understand where they are in the configuration process. When looking at layout elements within the waypoint, an individual section itself may be visible or invisible making the UI highly dynamic. By exposing only the information necessary at any given time, the user can understand what they need to do and configure only those components that are relevant.
Exposure of certain portions of the overall UI is also important to a performant walk-up experience. Rulestream already features a demand-driven calculation engine, which boosts performance by demanding only those calculations which affect properties that are visible on the current waypoint. By incorporating pop-up screens associated with separate waypoints, performance may further be boosted with limited sets of properties on each pop-up screen.
To make interfaces intuitive and easy to understand without the need for extensive instructions or tutorials, Rulstream VIA provides useful information that can be embedded in multiple places. For example, "hint" text may be displayed in textboxes before the user starts typing his entry, giving helpful suggestions on what to enter. Additionally, tooltips may be enabled for nearly any control on the screen in order to communicate further information.
On-Brand Experience
Associated with the walk-up experience is the branding of the web application itself. As Rulestream VIA may be used by a wide audience (including the end customer), an on-brand experience is critical to maintain consistency as the customer navigates from portal to configurator. This means matching the same logo, imagery, fonts, and visual cues that form a unique brand. Rulestream VIA allows you to "skin" the UIs to be full brand-compliant.
When defining the VIA UI, the rule author can attach logos and images to form a consistent banner that appears at the top of every screen. Certain areas of the banner may remain static (for instance, the logo itself), while other areas may stretch and compress as needed. A theme may be globally applied to every waypoint, including the color, style, size, alignment, and other attributes of the font that is used for each element on the UI. In addition, the theme may be overridden at the waypoint level, the section level, or even at the individual control level, giving the rule author extraordinary control over the appearance of the interface.
Conclusion
From the beginning, VIA was conceived and built with the latest demands of workforces in mind – a modern, welcoming, engaging and highly visual appearance. At the same time, there was a need for a user experience that is dynamic enough to handle the complexity of the product being configured. By tightly integrating the UI with the rules engine, Rulestream VIA provides the best of both worlds with an interface that appeals to a new generation of users.
---
No matter how you choose to deploy Teamcenter,
you get the same proven solutions designed to help you innovate faster.
---
This article first appeared on the Siemens Digital Industries Software blog at https://blogs.sw.siemens.com/teamcenter/rulestream-configure-complex-products/