Raise Your Hand: Volunteers Needed for Teamcenter User Testing!
Have you ever wondered how Teamcenter software gets thought about and then built? Who decides what an icon might look like or how a list of search results might be organized and presented?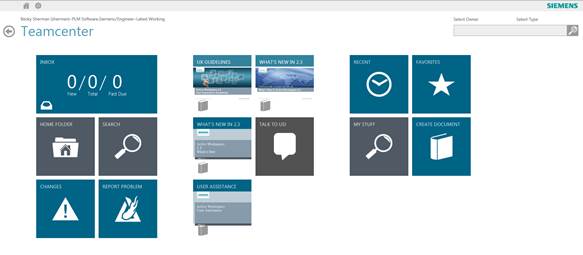 The Teamcenter UX group participates in these types of discussions and works on the interface that Teamcenter users see and interact with. As our team gears up for the next release, we are trying out our concepts on end-users to learn if our ideas meet the needs of our customers.
Does this sound interesting? Have you ever wanted to participate in a user testing session where you get to give feedback on ideas before they become the final product? Now is your chance!
The Teamcenter UX group is starting up a new program to get end-user input. We are looking for volunteers to look at our latest concepts and get real-time feedback as to what is working or not. A session usually lasts between 30 minutes to an hour, and you would be asked to go through different scenarios to understand your expectations and how you might want something to work.
Sound exciting? Want to volunteer? Right now, we're looking for volunteers to test Active Workspace.
Please contact me (becky.sherman@siemens.com) to get signed up for an upcoming session. Help our Teamcenter UX group get this program off to a great start by sharing your thoughts and ideas on how to make our product work for you.
Read the Teamcenter UX posts in the Teamcenter user forum for current and future opportunities.
About the blogger: Becky Sherman is the UX Team Lead in the Teamcenter UX group with a passion for making products that surprise and delight our customers.
This article first appeared on the Siemens Digital Industries Software blog at https://blogs.sw.siemens.com/teamcenter/raise-your-hand-volunteers-needed-for-teamcenter-user-testing/