Program Management and Sporting Events: What they have in common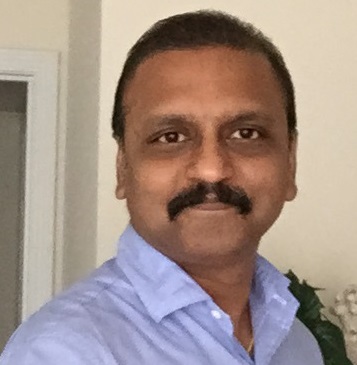 How is program management like a massive sporting event?
Big sporting events can be the highlight of a season — depending where you live and what your interests are — it can be as exciting to watch as to participate! Usually no expense is spared in pulling off these gala events, made to entertain and excite both in-person and television audiences. Meticulous planning goes into coordinating the events, managing the schedules for different teams, allocating referees to the games, making changes in venues based on weather conditions, honoring the cultural preferences of athletes etc. The bottom-line is, every detail has to be planned to deliver the right activity in the right place at the right time.
Does this sound familiar to how work is done in your industry?
Whether you manufacture cellphones or cars, ships or satellites, your company is faced with many of the challenges listed above. Just like how careful planning and execution makes for a successful sporting event, every product or service can only be delivered successfully with proper program management.
So what's new about this? We have been doing Project Management for years?
The fundamental challenges of project management are still valid and project managers are constantly juggling between the "Triple Constraints" of scope, cost and time. What's changing though is the way products have evolved and how businesses are operating. These changes require an efficient way to manage programs.
The changing landscape…
Product Complexity – Across the board, products are getting more and more complex. For example, a tablet or smartphone (with its apps) can replace or substitute 15 physical objects at a minimum (Think…Calculator, Camera, GPS, Voice Recorder, Flash light, Music player, Television, Newspapers, Books, etc.). Managing this complexity can be challenging.
Business Models – Disruption has become the norm. For example, ride sharing is predicted to be more popular than vehicle ownership in the next decade and large automakers have already started investing in this trend. Companies must adapt their business model, or face failure.
Global Presence – Many companies are now leveraging a true global presence to get quality products to market faster. For example, Boeing employs 145,000 people in 65 countries. It has 11 research & development centers across the globe and its supplier network includes more than 20,000 suppliers and partners (Source: Boeing).
Rapid Innovation – The pace of innovation is faster than ever. Consider the use of 3-D printers. From custom footwear to pharmaceutical companies, everyone is using 3D printers to rapidly bring concepts to life. Companies that are able to innovate great products quickly can stay ahead of their competition.
So where does all this leave you and your organization?
The changing landscape puts pressure on projects to


Include more features and functions


Meet more requirements (regulatory, safety, environmental etc.)


Engage with many cultures


Involve many disciplines (Electrical, Electronics, Mechatronics etc.)


We have to do more of everything and the only thing we don't have more of is … TIME.
A fresh outlook to managing programs inside of PLM can help you overcome these challenges. Stay tuned to learn how PLM based program management can help your company stay competitive in this changing landscape!
About the author: Mohan Sivahari is a Product Manager with Siemens PLM Software. He comes from a CAD/Engineering background with experience in developing/supporting PLM strategy and implementations in heavy equipment, automotive, and consumer product industries. His current focus is to solve program and project management related challenges faced by PLM users.
This article first appeared on the Siemens Digital Industries Software blog at https://blogs.sw.siemens.com/teamcenter/program-management-and-sporting-events-what-they-have-in-common/