Products
PLM Cloud Solution Accelerates Business Value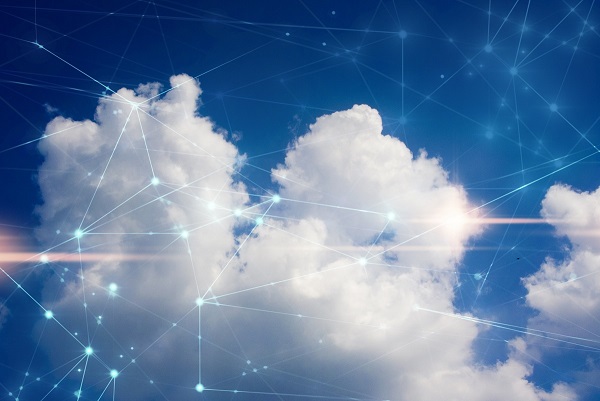 What is a cloud-based PLM solution?
A PLM cloud solution lets users securely access product lifecycle management (PLM) information (data, processes, business systems, and people information) from anywhere, on any device, and at any time. Cloud solutions allow companies to manage their information throughout the entire product lifecycle efficiently and cost-effectively: from ideation, design, and manufacture to service and disposal efficiently so they can bring innovative products to market, faster.
Cloud solutions solve PLM challenges
Great news for the PLM cloud solution world: CIMdata, the leader in PLM education, research, and strategic management consulting, recently launched a webinar: "PLM on Cloud: Accelerate Your PLM Business Value" to address the challenges that companies face today while implementing PLM solutions and to amplify the benefits of PLM on the cloud.
The webinar educates the audience on the recent research conducted by CIMdata in the PLM cloud space and gives insight into the best-in-class solutions that help accelerate PLM business value. In the webinar, you will learn how Teamcenter on cloud leverages AWS cloud services to address concerns that companies have today, including cloud integration, security risks, and performance.
CIMdata Survey: Challenges faced by companies to implement PLM cloud solution
Join this webinar featuring a special guest speaker from CIMdata to learn more about the benefits of PLM in the cloud and our software-as-a-service (SaaS) PLM solution, Teamcenter X.
Benefits of PLM cloud solutions:
Teamcenter on the cloud helps companies across various industrial sectors to collaborate, innovate, and digitalize globally distributed information and access it anywhere, anytime with trusted devices. With Teamcenter on the cloud, companies can:
Reduce IT and infrastructure costs.
Realize flexible cloud deployments with their choice of managed services, IaaS and SaaS options.
Foster rapid innovation, global collaboration, and scale dynamically as needed according to changing workloads.
Eliminate complexities of system deployments and improve global collaboration across the extended enterprise.
Siemens Digital Industries Software, with Teamcenter, has demonstrated leadership in delivering PLM technology to a myriad of industries across the globe. AWS offers a robust technology infrastructure cloud platform. Recently, Teamcenter has been awarded the AWS Industrial Software Competency status! This is proof to our customers that they can trust Teamcenter on AWS cloud technology to address their PLM challenges and their business needs. Teamcenter on cloud leverages new innovative AWS cloud-native services. This allows for non-disruptive operations, high security, and seamless scalability. Please see Teamcenter on AWS cloud to read more about the benefits of AWS cloud services used in concert with Teamcenter.
Edwards Lifesciences benefit from Teamcenter on CloudTake, for example, Edwards Lifesciences. They develop a variety of medical devices, including heart valves, and are benefiting from Teamcenter on cloud for the following reasons:
They now deliver multiple medical devices in parallel in the least amount of time.
They can scale up and down their compute and storage capacity as needed with minimal unplanned downtime.
They have reduced their IT infrastructure costs – while ensuring high security, reliability, and availability.
They have eliminated the complexity of system set up.
In another example, we elaborate on how NCDMM Runs Teamcenter on the AWS Cloud Platform, and how they were able to address their strict security requirements and user accessibility needs using Teamcenter with AWS cloud services.
Learn more about Teamcenter on the cloud today and check out our cloud PLM SaaS solution, Teamcenter X!
Interested in learning more? Read the Cloud PLM benefits article
This article first appeared on the Siemens Digital Industries Software blog at https://blogs.sw.siemens.com/teamcenter/plm-cloud-solution-to-accelerate-business-value/