Getting Started with PDM that Fits your Needs Today and in the Future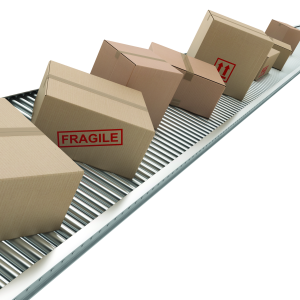 Buying PDM in a box can be an attractive but risky strategy. If you're working with a small IT staff and budget, it's important to get into production with PDM quickly. PDM in a box can do that. However, the risk is that there's no room to grow … you can get boxed in with limited capabilities and a lack of flexibility.
As you roll out PDM, you will see the value — not just in terms of engineering productivity — but also for other people in the business. That's when you may want to do more. It's just as important to get PDM that's a good fit for your needs today … as it is to know you can grow in the future.
On the other hand, if you want a PDM system that is flexible enough to be tailored to your business processes, with unlimited room to grow, it can take time and money to work with IT consultants and build it rather than simply deploy it. This can be a good option for companies who have the IT resources to invest in and support a custom PDM solution, but that's not the case for most small to medium-sized businesses looking for PDM in a box.
In this video by Tech-Clarity, Getting Started with PDM, you can see the differences in approach from highly customizable PDM systems to PDM in a box … along with guidance to help you find the right-size PDM system to fit your needs today … and in the future.
Citing research in "The Business Value of Product Data Management," Tech-Clarity makes the following recommendations:
Take advantage of pre-configured best practices
Leverage standard best practice workflows
Grow value over time by including more processes, incorporating more people, and leveraging additional functionality as needed
This is the approach we've taken with Teamcenter Rapid Start, which delivers preconfigured PDM that you can deploy quickly and cost-effectively. To learn more, visit us at Teamcenter Rapid Start.
This article first appeared on the Siemens Digital Industries Software blog at https://blogs.sw.siemens.com/teamcenter/getting-started-with-pdm-that-fits-your-needs-today-and-in-the-future/