Expedite your artwork process with Teamcenter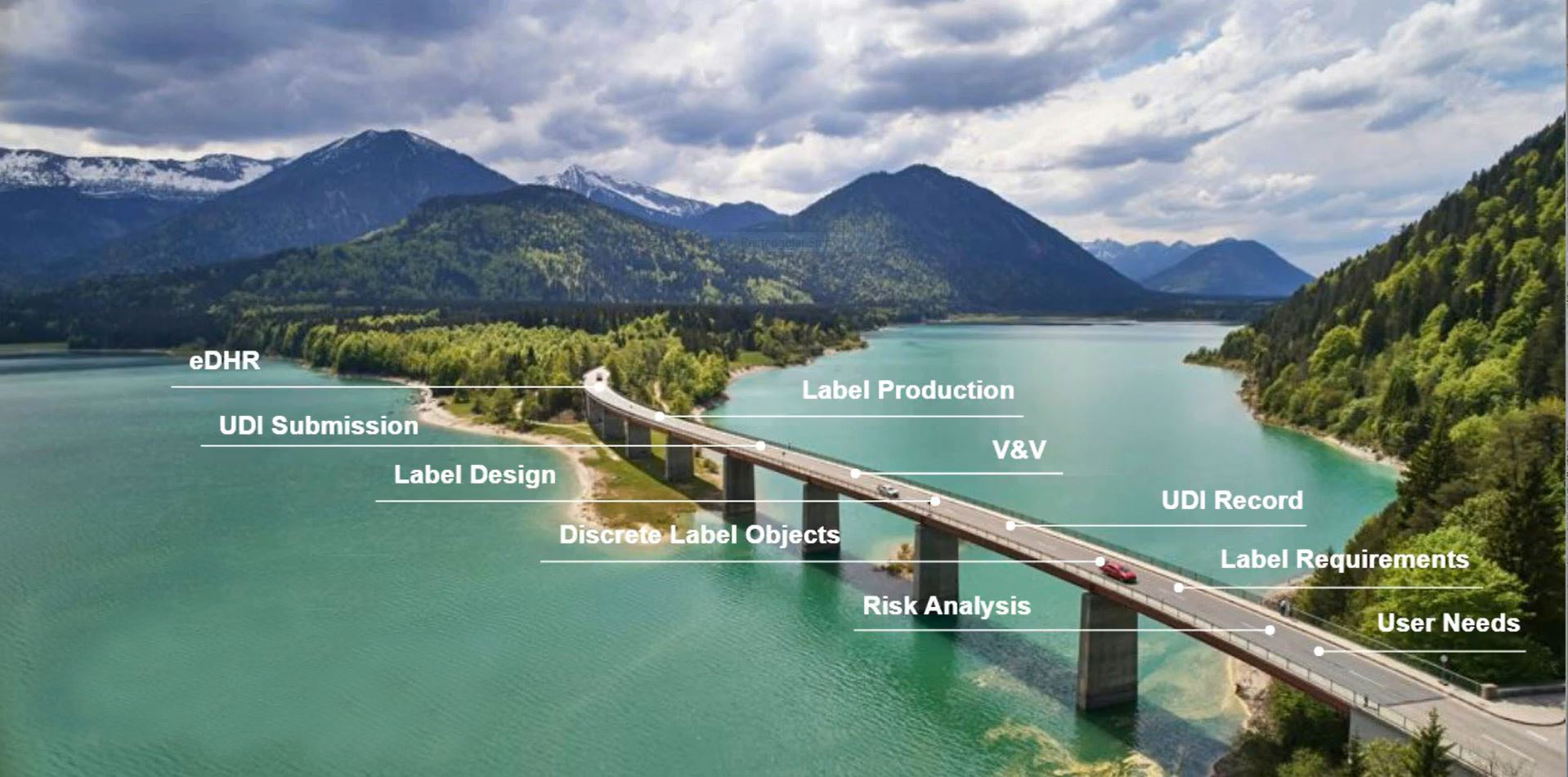 Artwork design and proofing demand constant communication between both vendors and designers. This leads to markups at a pixel-by-pixel level. Communicating every change to the digital assets, layout and to the artwork leads to a lengthy and drawn-out process.
Shorten this process by using the Teamcenter features. Benefit from an internal and external feedback system. Increase transparency among both systems for continuous improvement.
Why is it necessary to steer away from the old, reliable process?
The old, lengthy process forced designers to constantly communicate to resolve every issue. Now these issues can be fixed in mere seconds. View comments in real time with Teamcenter's feedback system to streamline the artwork development process.
Reduce the risk of artwork related recalls by 75%
In processes that used to take weeks, create labels the "right way"- in days. Now there is no need to scrap all your hard work over a simple error.
Enable late-stage differentiation by managing every step of the workflow. Utilize your artwork and product designs in Teamcenter to maximize reuse and efficiency.
Accelerate your time-to-market with Teamcenter.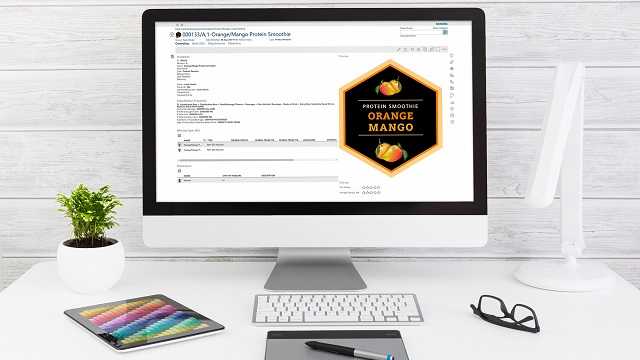 The advanced features include:
Collaborative review/markup
Deep zoom
Color separation
Familiar with these tools?
Teamcenter hosts in Adobe Creative Cloud.® It hosts in Adobe Illustrator®, InDesign® , Photoshop® and Acrobat DC Pro/Reader.® Take advantage of these features today!
Real world applications
Teamcenter has many real-world applications. Utilize its feedback system to streamline collaboration. Reach the best possible solution by brainstorming with the team and all stakeholders. Provide all relevant product specifications within a single, unified digital platform. Assist companies to minimize risk and maximize efficiency.
Artwork and labeling for medical devices
Manage the entire artwork and labeling process at medical device companies like Allengers, for great accuracy and precision. Learn how they ensured consistency and compliance as required by the demanding industry by integrating Teamcenter into their design cycle process.
[…] Teamcenter helped us in setting up a fully integrated environment that addresses the end-to-end product design cycle.

Suresh Sharma, Chairman and Managing Director, Allengers
Allengers configured all their steps of the design cycle process to the Teamcenter software workflow.
As a result, Allengers has:
Developed an integrated environment for the entire design process cycle
Introduced products to market much faster
Realized significant cost savings by reducing rework
Increased productivity by improving the documentation flow
Increased quality with enhanced techniques for compiling requirements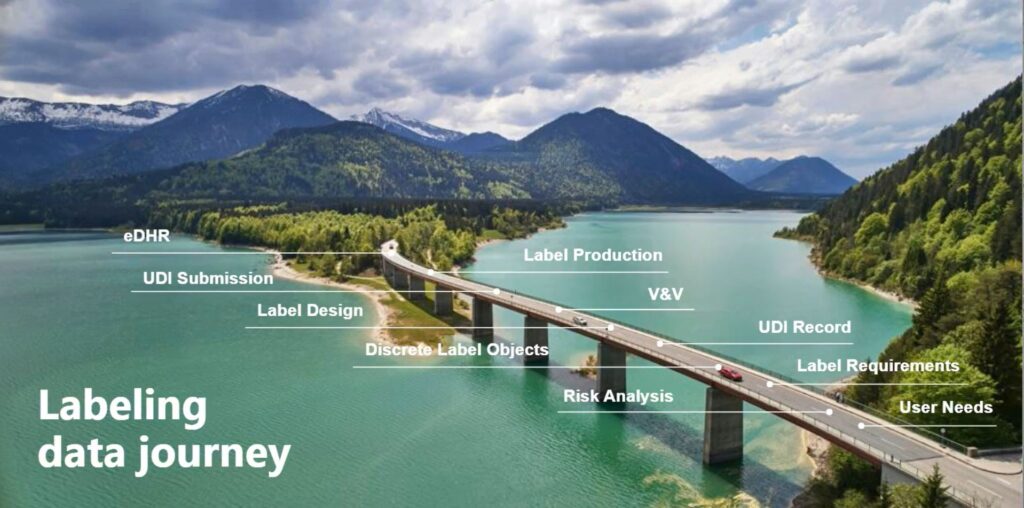 The current market is extremely competitive. Reuse and customize your existing assets to promote agility and for faster turnarounds.
Advertisers strive to be persuasive and educate consumers. Display critical information with Teamcenter to inspire purchase. Instill confidence with improved data accuracy, configurations and asset reuse.
Document your journey
Create and deliver documents and publications for all stakeholders – from marketing to engineering, manufacturing, service and support.
Artwork management helps to:
Shorten time-to-market
Improve project management
Reduce the number of artwork revisions
Visualize documentation in Microsoft Office® and Adobe Creative Cloud. Create accurate documentation by including related content, tracking the changes, signing and releasing documents as they are approved. Rely on version control for traceability to minimize risk and maximize revisions. Retain the documents for future revisions.
Quality products demand quality documentation
Managing documents from parts catalogs, training guides, operations to pair manuals, can be overwhelming.
To overcome these challenges, implement better data and topic module management. Teamcenter can help you manage and publish the product or service information in multiple languages and formats using a dynamic publishing environment.
Collaborate on documents with embedded designs and drawings in common formats like PDF and JPG.
Capture and share comments on documents to streamline collaboration within your team and with external stakeholders.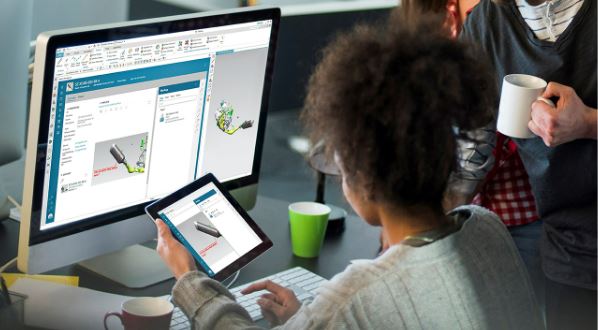 The role of digital artwork
Enterprise labeling is often overlooked in terms of the end-to-end value that it can deliver for an organization […] An effective enterprise labeling strategy can even be considered as a key component in enterprise data.

Amy Machado, Research Manager at IDC
Interested in learning more about the integration of labeling systems within the medical device manufacturing process?
Check out this webinar, as industry experts discuss how standards-based interfaces in the global application landscape can make your labeling more efficient and agile. Speakers will dive into topics surrounding the best practices, compliance, control and integration of global labeling systems (GLS).
How to become an expert on the process of creating digital artwork
Suzanne Kopcha, Vice President of Consumer Products & Retail, talks about how digitalization can change every single aspect of the value chain. This change can affect the product lifecycle from design to manufacturing. It can streamline the process of creating marketing artwork.
She'll discuss how:
What is the competitive advantage of building and designing artwork in PLM?
How can blockchain corroborate the information that is displayed on a product label design?
Watch this webinar to further explore the role of artwork as a critical enabler in digitalization.
This article first appeared on the Siemens Digital Industries Software blog at https://blogs.sw.siemens.com/teamcenter/faster-artwork-with-teamcenter/