Products
CEVT Relies on Product Configurator Software as Single Source of Truth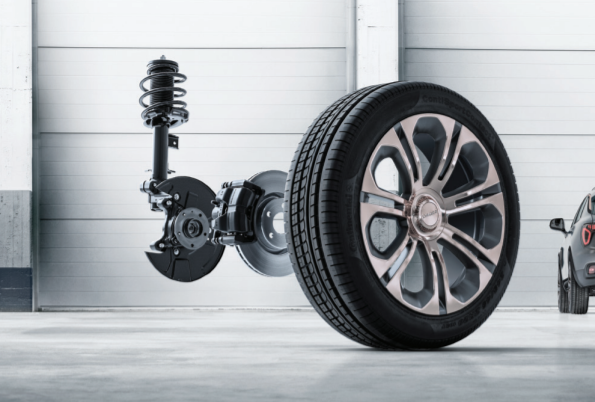 Siemens PLM software helps CEVT rapidly adapt their system to meet business needs with product configurator software
CEVT (China Euro Vehicle Technology AB) is an innovation center for the Geely Group. It is focused on finding better ways to design and build products by leveraging modular development. They are pushing the boundaries of virtual engineering and designing and developing automobiles that meet customer requirements in fast-evolving global markets.
Previously, we wrote an article about how CEVT counts on our Teamcenter out-of-the-box PLM solution. Today, we will expand that and discuss how CEVT has continued to adopt additional Teamcenter capabilities for the configuration of its rapidly expanding platform.
CEVT started its digital product definition journey by using Teamcenter to manage product and system information in a tightly integrated way. For the next step in their journey, CEVT has expanded to further leverage Teamcenter to efficiently manage complexity and variability across car platforms.
For any complex product, it's critical to be able to plan and manage the introduction and availability of features and use this knowledge to plan for products that are developed as part of the product definition process. "It is important to validate product structure and data as early as possible, and it enables our departments to work in parallel," says Erik Gräns, vice president of PLM Development at CEVT. "Ultimately, BOM data is the main driver in configuration within Geely."
Manage complexity by capitalizing on the commonality across product variants
CEVT uses Teamcenter Product Configurator software to manage product features, compatibility and impact analysis across the product lifecycle. CEVT has developed a new platform over the last three years while growing substantially. CEVT has gone from no Teamcenter users to about 2,000. In fact, its Teamcenter environment has been defined as the master model for the entire Geely Holding Group and was deployed in January 2018 as a single site in China to serve the global organization.
Our product configurator software is helping them achieve that goal. In 2017, Geely Holding Group sold 1.923 million vehicles, a 35.9% year-over-year increase.
The first car built was the Lynk & Co 01, which was derived from configurations using the new state-of-the-industry Teamcenter Product Configurator, and rolled off the production line in August 2017. Since February 2018, 10,000-to-15,000 automobiles produced by Geely companies using Teamcenter Product Configurator were rolling on the streets of China.
Online Innovation with PLM
Geely wants to be able to sell cars in a new way. The goal is to enable a customer to visually configure a car online and let them know what is possible, what it will cost and when it can be delivered. "We want to make sure we are able to effectively sell what we are producing – valid configurations that use the variability backbone definition," says Gräns.
CEVT plans to further leverage the Teamcenter Product Configurator to formally manage variability and product definition. These processes will be even more connected to its platform-centric approach. By leveraging re-usable breakdowns, they will be able to plan and manage the product definition with maximum modularity.
Read the full customer success story highlighting CEVT's success with product configurator software: Teamcenter Product Configurator provides a "single source of truth".
This article first appeared on the Siemens Digital Industries Software blog at https://blogs.sw.siemens.com/teamcenter/cevt-relies-on-product-configurator-software-as-single-source-of-truth/