BOM Management: An introduction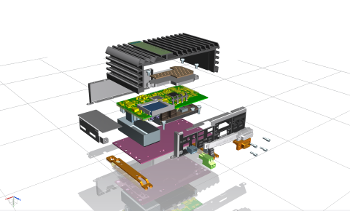 What exactly is BOM Management?
Is that the same as BOM Configuration Management? Or product variability management? Or Master Data Management? Or a PLM BOM? The answer seems to be that it depends on who you ask! BOM management is a tough topic because those words mean something different to each company that I work with. Even within a single company, you could ask different departments and get different answers. So I venture in – knowing this is a topic often surrounded by strong opinions and heated debates!
Learn more by watching this webinar, "Multi-domain BOM management," as part of our webinar series on strategies to streamline product innovation.
Which bill of materials management or BOM management solution is best for you? I've sat on both the selling and buying end of this discussion, and there is no single answer for everybody. It's like asking – which vehicle is best?
The answer depends on if you're hauling heavy loads or trying to get someplace really fast. The BOM management discussion needs to be similar – what is it that you need your BOM management system to do for you? Whether you make paper towels or space ships, at a basic level, BOM management is a critical element that takes you from an idea to a delivered product.
To have more detailed discussions about BOM management, we need to establish a baseline of some of the key elements involved:
I just noticed that as I am writing this I am using the words "bill of materials" less and "product definition" more. I would go back and correct – I wanted to keep it a surprise! But I think it's ok – it helps me get to this next part.
To us, it has become abundantly clear that one of the problems that come up when you talk about bill of materials or BOM management is that the scope of what people might mean is so broad. To call all those things listed above "BOM Management" is not sufficient. We've collected these capabilities into an umbrella we call the Integrated Product Definition. This is an area where we have been leaders, and it continues as a high priority for us – we have the breadth and depth to address these issues like nobody else can.
This is not a topic I can cover alone! I have recruited some of my favorite product managers to go into more details about all the elements I've introduced here. Have you heard us talking about something in this area and want to know more? Let me know and I'll be sure to include in my list of questions for them!
If you're interested in learning more about this topic, you might consider subscribing to our BOM Management label. Over the next several weeks, we will be digging in to more detail on each of these topics.
This article first appeared on the Siemens Digital Industries Software blog at https://blogs.sw.siemens.com/teamcenter/bom-management-an-introduction/