Tips and Tricks from Forum Users #16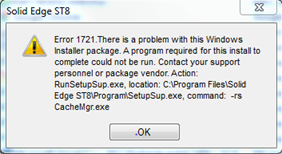 The unique characteristics of 'tips & tricks' is that while for some people it may appear as routine, for others it may come as a surprise for they haven't used a particular command in a way different from they had till then.
I have collated hidden tips and tricks from 'accepted solutions' on the Solid Edge user forum.
Also due credit is given to respective contributors.
Here's a quick list of the previous compilations:
T&T #01, T&T #02, T&T #03, T&T #04, T&T #05
T&T #06, T&T #07, T&T #08, T&T #09, T&T #10
T&T #11, T&T #12, T&T #13, T&T #14, T&T #15
I have illustrated the new ones with graphics and animations. Hope you like the Tips and Tricks.
1. I am not able to see the assembly relationships (axial, planar, etc…) in the Pathfinder. I have also tried to restart Solid Edge and the computer. Is there any an option that has changed.
The Tip: Yes, both a setting under Solid Edge Options and some manipulation in the Pathfinder – it has perhaps extended too far.
First the setting – Uncheck 'Auto-hide relationship pathfinder' under the Assembly tab of Solid Edge Options.
And also the Pathfinder needs to be adjusted as shown below:
Contributors: @BeatrizSeoane and @bshand
2. How I can show step by step part model creation ?
The Tip: Try using "Feature Playback"……if that pane is not displayed, then you can activate it in the View tab, in the Show group. Here's a short video….
Contributor: @SeanCresswell
3. I can use the Jog feature very well with a line segment. How to create a Jog using an arc to imitate a pressed part ?
The Tip: Try using the dimple feature.
Notes:


Dimple command will create the wanted geometry but the flat Pattern will not show or consider any of those 'bends'.


The Dimple as a formed feature will stays as it is in the 'formed' mode.


Contributors: @Johnson_BigMatt and @hawcad
4. I have a sheet metal file and would like to use mm spacing for one sketch. Is there a way to use mm inputs for dimensions when the file is in inches.
The Tip: Yes, You can actually type the units into the input field.
In other words, if your model's units is set to inches, you can type in "15mm" in the value for the dimension and it will be 15 mm. The display will revert back to inches, though, properly converted unless you over ride the dimension style for each particular dimension.
Not just that. It also works the other way round as well.
And you can do calculations using * for multiply, / for divide, along with + and –
Contributors: @swertel and @beachcomber
5. How can I select model edge for reference dimension or sketch line when creating features in a assembly.
The Tip: The 'peers' setting on Tools tab on the ribbon is normally OFF. It needs to be ON.
Contributor: @bshand
6. When I create a weldment and apply welds in the 3D model, is there a way to pull that into the drawing without having to manually add a new weld callout at the drawing level? Similar to feature callout for holes ?
The Tip: You can do this by activating the 'Weld Symbol – Tie to Geometry' button. See the far right side option on the Weld Callout Command bar.
Contributors: @Johnson_BigMatt and @hawcad
7. I have a PC with ST8 installed and it looks like someone may have deleted the Solid Edge folder from the Program Files folder. But it still appears in the Programs and Features list. I can't uninstall or repair the ST8 without getting errors. I can't install ST9 because Windows says I need to uninstall ST8 first. So I'm stuck. Is there any SE Cleaner software?
The Tip: Yes, you can try these official and freeware programs, commands and settings, not necessarily in the listed order:
a. On the Install media is a folder called "SPT tools ", in there is "SECleanupALL.exe"
Note: You should use the utility from the ST8 installation media for issues with ST8 installation.
b. Also in the same folder is a 'MSI Cleanup Utility'.
c. Unregister and re-register the Windows Installer service helps to fix the ERROR. Follow these steps:





Log on to the computer as local administrator.


Open a CMD shell – click Start, click Run, type cmd.exe, and then click OK.


At the command prompt, type msiexec /unregister , and then press ENTER.


At the command prompt, type msiexec /regserver, and then press ENTER.


At the command prompt, type exit, and then press ENTER to close the command
prompt.


go to control panel >> Add or Remove Programs >> select ST2 from list and
remove(uninstall).


Add or Remove Programs should uninstall the program now.





d. Try running CCleaner (free version) to clean up messed/failed installs.
e. If this appears to be more of a Windows issue than a Solid Edge problem, try the MicrosoftProgram_Install_and_Uninstall.meta.diagcab
https://support.microsoft.com/en-us/help/17588/fix-problems-that-block-programs-from-being-installed-or-removed
Contributors: @uk_dave, @Ulf_Eriksson and @vongahlen
8. Is it possible to redefine the origin of a Hole Table ?
The Tip: Yes, use the 'Attached Dimension' command for this. Here's a video showing the steps involved:
Contributor: @Imics
This article first appeared on the Siemens Digital Industries Software blog at https://blogs.sw.siemens.com/solidedge/tips-and-tricks-from-forum-users-16/