Products
The Key to Achieving Fast, Compliant, High-Quality Design of Oil and Gas Equipment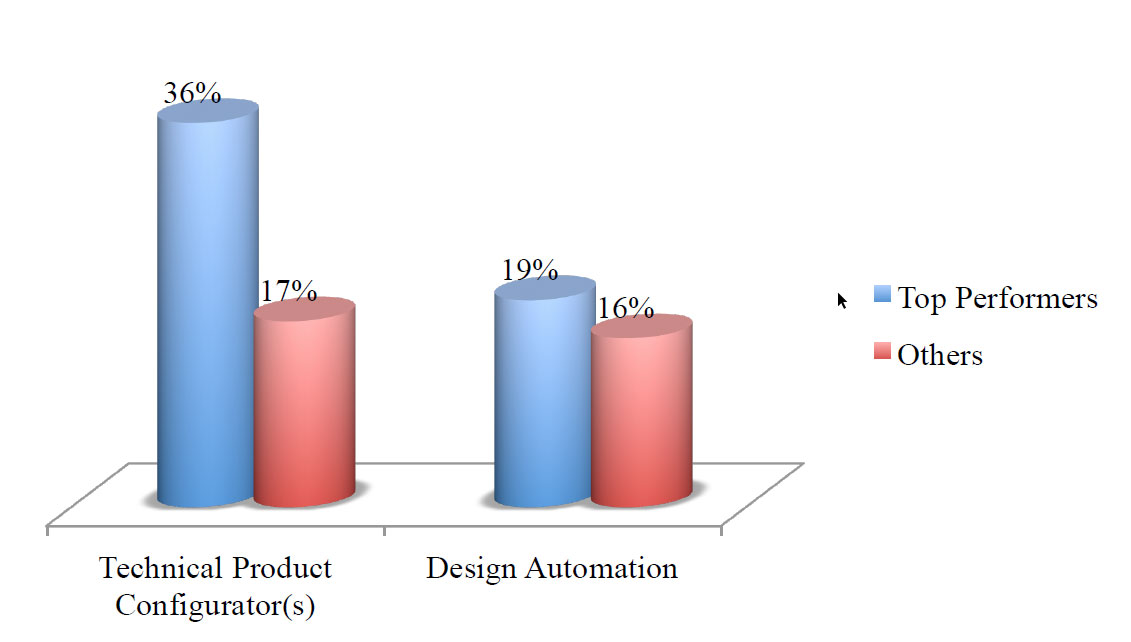 The oil and gas business might seem like an overwhelmingly mechanical industry, but it's becoming increasingly digitalized – from advanced computer analysis to reveal new deposits from geophysical surveys done decades before, to sensors for real-time tracking and safety monitoring of deliveries. Manufacturing needs to join this digital world, and there are significant opportunities to stand out by doing that well.
Oil and gas is a massive and growing industry but it's also a complex and fluctuating business, in terms of both supply and demand, and geopolitics. Easily accessible deposits of oil and gas are largely exhausted, so the deposits being worked now are harder to extract reserves from; that requires manufacturing innovation to optimise the performance of the process. At the same time, the fluctuating price of crude costs makes it important to keep a tight control of costs, and for manufacturers to look for places where they can add value. And even more than in other industries, the need to meet stringent safety requirements in a complex and highly regulated environment, while delivering that mix of innovation, cost control and added value, demands that you have a digital process to help you cope.
Going digital allows manufacturers to research ways of getting into reserves more efficiently and cost effectively, and to clearly communicate complex designs, allowing researchers, designers, suppliers and engineers in teams that often span the globe to share information.
Some of the advantages of a digital process are obvious. Digital workflows are easier to track and audit, so you can see what stage a design is at, make sure that requirements and specifications are consistent and track everything from inventory to documentation, knowing what you're seeing is live and reliable data.
Changes can be made once, rather than separately in drawings, bills of materials and change notes. Weir Valves and Controls, UK found it was saving half an hour a day for every engineer by usingSiemens' digital solutions, as well as removing errors. It was also able prove when the design drawings of valves it provided to customers had been changed after WVC sent them out; traceability is key when unauthorized changes to a design can have major safety and liability implications.
Siemens customer Weir Valves and Controls, UK WVC in the UK saves half an hour a day for every engineer by using digital applications, Teamcenter product lifecycle management with Solid Edge.
Engineers and customers need to be able to visualise designs clearly long before they're built. That covers everything from configuring an accurate 3D model, to testing the safety and structural integrity; or using that model to create a photorealistic rendering or animation to show off the product before it's ever built.
Switching from 2D to 3D CAD meant designers at AESSEAL could finish the complicated details in the design of a mechanical seal in half an hour rather than the two to three days it used to take, and then waiting yet another day for manual calculations needed to reprogram machine tools to make the parts. AESSEAL can send 3D designs to its casting suppliers in a format they can work with directly. But it also meant that for the first time, the company could show customers cutaways and animated models of what they were actually buying; the hundreds of precision engineered parts inside the seal, not just the anonymous metal casing protecting those parts.
A digital process lets designers and engineers cope with new complexity in manufacturing and design. Integrating sensors, actuators. GPS trackers and other electronic components in oil and gas equipment is becoming more common; that means generating wiring diagrams and schematics as part of the design. At the other extreme, designs need to include frames and fabricated structures around the equipment; testing those for safety in advance, down the placing of the weldments, through structural analysis in a digital environment, instead of over-engineering them saves both time and money.
Moving to 3D Solid Edge from 2D, designers at AESEAL cut complex design of mechanical from 2 to 3 days down to half an hour. By digitizing their designs, manual calculations for machine tool programming are reduced or eliminated.
Manufacturers don't just deliver designs and physical equipment; they also need to create installation, assembly and maintenance documentation. With a digital process, you can create those from the same digital assets, which is faster and more accurate. Just laying out components and routing pipes in a 2D drawing doesn't give enough information to fit equipment into the available space in a plant; engineers can produce pipe runs in and generate 3D projections – or installers can look at 3D diagrams on site using mobile viewers.
Product customization is becoming more common in the industry, and manual processes for complex custom products lead to bottlenecks in delivering both quotes and orders. Manufacturers who create custom hardware that's engineered-to-order, covering thousands of design elements, to fit into the customer's specific environment and processes, and designed to the customer's specifications, depend even more on a strong digital process.
According to Tech-Clarity's recent research, what distinguishes the top performers in Engineer to Order from the less successful and less profitable companies isn't just the engineering they do, important as that is; it's the speed, accuracy and efficiency of the way they do it. They complete the designs they work on faster. They give more accurate quotes for those designs and deliver on those quotes faster. They can keep costs down but still deliver large, complex systems that fit into customer facilities. When they win a customer, they engineer their projects faster, more efficiently and more accurately. And what they deliver to that customer comes with more accurate manufacturing documents.
According to Tech-Clarity, top Performers in the Oil and Gas equipment industry are more likely to capture knowledge and automate engineering tasks that improve engineering efficiency and shortening lead-times while reducing errors.
Those are all advantages you need a good digital process to get. Successful ETO manufacturers use design automation technology and product configurators to capture knowledge, improve the efficiency of their engineers, reduce errors – and to create a process where they can improve on every project by learning from what they've done before. They know exactly what materials they need to order and when. They have automated tools for creating quotes, configuring manufacturing tools and producing documentation from engineering documents. They're not losing money overrunning on costs or having to remake orders that go wrong. They rely on digital tools that make their engineers productive and streamline the order process, gaining them more sales – and higher profits.
This article first appeared on the Siemens Digital Industries Software blog at https://blogs.sw.siemens.com/solidedge/the-key-to-achieving-fast-compliant-high-quality-design-of-oil-and-gas-equipment/