Student Design Contest Winner December 2018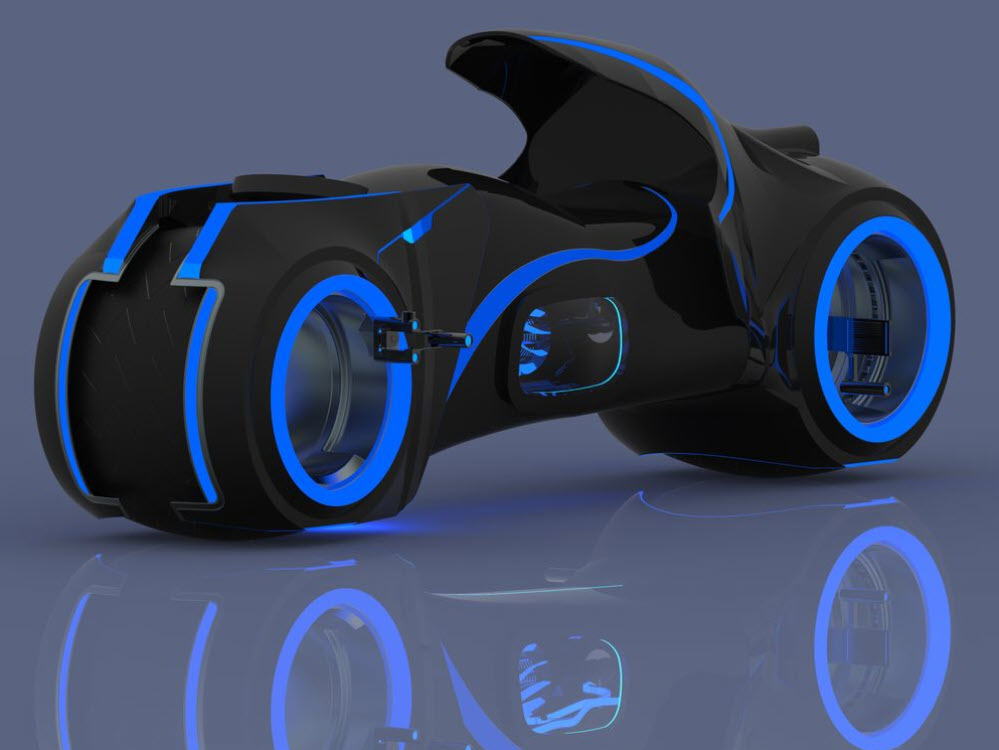 Congratulations to sophomore @RobertSchicklin who is studying Aerospace Engineering at The University of Alabama in Huntsville! Robert is the December winner of our monthly student design contest hosted by the Siemens PLM academic team.
The student design contest is open for submissions year-round to give students a chance to highlight the amazing work they are doing in the area of design. I'm always blown away by what these young people are capable of, and it is fun to see the creativity and ingenuity they employ in coming up with new ideas for products or modeling their entries after existing ones. A stunning amount of work and attention to detail goes into creating realistic models. If these entries are any indication, the future of the industry is in good hands. Check out some of the past winners by visiting the contest page!
For his contest entry, Robert modeled a futuristic electric superbike to be used for high-speed, recreational activities. It has a streamlined design that partially encapsulates the rider, while maintaining a low profile to maximize efficiency and speed. In addition, the superbike is designed to only run on ultra-smooth, glass-like surfaces, as its wheel covers and large turning radius are only effective in this environment. The electric motor lies at the center of the bike and can be seen from the outside through the glass panels on either side of the bodywork, and through a system of shafts and gears it rotates the rear wheel. Finally, key elements of the bike have been illuminated to make it look cool. Also, as the superbike is set in a dark environment, the lights create interesting reflections that could not be achieved in a lighter setting.
Robert designed the Electric Superbike as a result of a final design for his CAD class at the University of Alabama in Huntsville (UAH). Amazingly, this is the first time he has used Solid Edge or Keyshot.
"I am excited that I have gained such a valuable skill that will hopefully better my career to come," Robert says. "I found designing, drawing, and rendering this bike to be one of the most fun experiences that I have had in college yet. I hope you enjoy it as much as I do!"
Stunning work, Robert, and congrats again on a job well done! Read more about Robert's experience designing this project on the academic blog: Siemens Design Contest Winner using Solid Edge software
We encourage you to enter the contest if you are a student, and anyone can show support for their favorite entries by giving them a kudos!
This article first appeared on the Siemens Digital Industries Software blog at https://blogs.sw.siemens.com/solidedge/student-design-contest-winner-december-2018/