Products
Startup Spotlight: 2Pi Design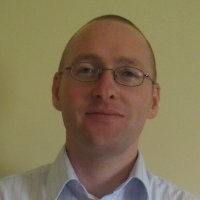 Solid Edge helps many people and companies design and build amazing things. But some of the most interesting, innovative stuff comes from our community of startup users.
Today, I want to highlight one of our rockstar startup users, 2Pi Design.
Meet Dave Gaffney: The Brains Behind 2Pi Design
Dave has always wanted to create products. From a portable wheelchair elevator to a new variant of a mountain bike chainring, his ideas are innovative and varied. As Dave puts it, he was "one of these kids that just, if it was broke, I'd would take it apart and try and fix it. And if it wasn't broke, I'd probably take it apart and break it. I was just really curious and interested in how stuff works."
Dave Gaffney, the founder of 2Pi Design, works as a freelance mechanical design engineer. Recently, 2Pi Design worked on a drinking water treatment plant project. The plant was being installed in Scotland, and 2Pi Design served as the middleman between a sheet metal fabrication company in southwest Ireland charged with building some of the equipment for the plant, and, on the other hand, a company that actually specializes in installing water treatment plants (this company actually design and build equipment too, they just needed extra capacity) that would actually complete the plant installation.

What was missing, you might ask? Design. That's where Dave and 2Pi Design filled in the gap.

Both companies involved on the project needed extra design capacity for the project, so 2Pi Design was able to provide the kind of design for manufacturing and assembly they needed. 2Pi Design was in between trying to make it work — a style of working "very different," Dave told us, "compared to past projects." But that's the business of freelancing and working in a startup setting. You have to be able to adapt and innovate quickly to delivery what your customers demand from project to project.
Why Solid Edge?
2Pi Design got started with the Solid Edge for Startups program after having worked with SolidWorks previously. At the outset, Dave was looking for learning resources to get started up with Solid Edge. According to Dave, "Others simply don't provide that level of support. To be honest, when I was using other software, the vibe I had was excellent – there were great resources, but the service provided is not much at all, you know?

Dave told us he began using the Solid Edge Forum after we met up to interview him, and he found it to be an excellent resource, where users of all levels were more than willing to help, and that "it was also a surprisingly fast way to find solutions to problems."

Solid Edge users like Dave, who operate in a dynamic startup environment, depend on our free resources to hit the ground running. That's why we work extremely hard to make sure there are ample resources and support mechanisms available to our users from the start.

When asked how he found out about the Solid Edge for Startups program in the first place, here's what Dave had to say:

"I was searching high and dry, and heard that Solid Edge is actually better than other software that's out there, but I hadn't looked into it. There's this old, unspoken rule that you have to use the same system your employer does. You usually don't have a whole lot of say in it. So, when I was spending my own money, I thought long and hard about which software to pick, but realized I couldn't evaluate all the different pros and cons of various packages even if tried. I could spend three or four months evaluating just one package. So, I read through web forums and it was very hard to find anything negative about Solid Edge, even from Solid Edge users. It just seemed really good… if there are an awful lot of happy customers, that's good enough for me. I rely on word of mouth more than actually comparing."

Unlike other software that has great marketing to lure users in, only to provide a low-performing product, Solid Edge really delivers on the promises. We pride ourselves on that level of quality.

I've learned to my own delight that Dave is a pretty funny guy. Here's what he had to say about useability of Solid Edge for a synchronous design edit at assembly level:

"It took me a while to get it the first time, but to do it again then was literally seconds, and the edit would have taken days in other programs. I was absolutely blown away. It was so powerful. So, yeah, mind blowing. It really is. And then you kind of wonder… people should be shouting about it from the rooftops because it's so impressive."
Looking Ahead: What's Next for 2Pi Design?
We asked Dave about his goals for the company in terms of growth, products, and generally what he's like to accomplish the next few years. Here's what he shared with us:

"With the freelance business, the aim is to finance product development. So, what I am excited for is to do some products. Long term, I'm hoping in the future the wheelchair elevator product would be something that could serve a need for people. That's the kind of business I'd like to work for – one where you're making a difference and improving people's lives."

When asked if there's anything else the Solid Edge team could do to support 2Pi, here's all Dave had to say (this really made me very proud):

"Wow. Honestly, I can't believe what I'm getting already, to be honest with you. I do hope that I can make this business work and that I can become a long term Solid Edge customer. And I can't actually think of anything. Honestly, I'm very happy with what I've already gotten."

Like so many Solid Edge users in the startup space, 2Pi Design is a work in progress. But we know the company is in great hands with Dave at the helm. We're excited to see what's next from Dave and wish him nothing but the best on the journey that lies ahead.

If you haven't already, check out our Solid Edge for Startups program today!
This article first appeared on the Siemens Digital Industries Software blog at https://blogs.sw.siemens.com/solidedge/startup-spotlight-2pi-design/