Products
Solid Edge University Keynote Speaker Announced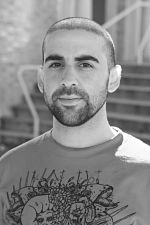 The design of toys that go is an exciting field. Toys that are crazy fun even for adult(ish) size people are even better. There's nobody who knows this business better than Ali Kermani, from Razor USA, the company that brought us the Razor Scooter and the Razor Scooter Design Challenge. Anybody with the guts to video themselves doing stunts in a cardboard box and putting it on YouTube is qualified to speak to a bunch of engineers in my book, any day.
Mr. Kermani will be the Keynote speaker at Solid Edge University 2014. He is the designer primarily responsible for the smash success of the Crazy Cart, the electric drifting cart demoed in the video below. I can tell you that if I had one of these when I was a kid, there would be no sidewalk, driveway, cat or dog that was immune from a little side-sliding action. And I might have got all that crazy stuff out of my system before I got the keys to a real car.
Anyway, check out this crazy video, starring Kermani himself in his box-disguised Razor Crazy Cart who (beard and all) cannot strictly be called a kid anymore. Oh, and wouldn't it be great if they had a dozen of these at Solid Edge University to play bumper cars in? Who's up for a gymkhana race through the hotel? Oh, yeah!
This article first appeared on the Siemens Digital Industries Software blog at https://blogs.sw.siemens.com/solidedge/solid-edge-university-keynote-speaker-announced/