Products
Solid Edge and Windows 10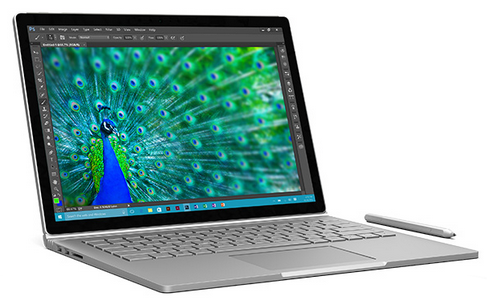 Microsoft has been very aggressive about the Windows 10 upgrade. If you are on a managed corporate install, you might not see it, but on my personal computer, I get several reminders a week that it's time to upgrade to Windows 10, and Windows 10 combines a lot of things that you are already comfortable with, and your PC is compatible with Windows 10 , and X% of users have already installed Windows 10, and Windows 10 is free for a limited time, and Windows 10 this and Windows 10 that. I haven't personally installed Windows 10 yet, so I'm not here to pass any sort of judgment on Windows 10. I tend to be the early adopter with Windows upgrades, but I'm still liking Windows 7, and didn't really care for Windows 8, although I bought the first generation of the Microsoft Surface, which I thought was a great machine. I still have it, but it's old enough that it gets relegated to a guest computer, or it just sits on the couch for when I need that kind of thing.
I have to say that I was blown away by the Surface Pro 4 and the Surface Book at SEU, all
running Windows 10. Portable CAD has been slow to catch on, probably because the laptops required to run 3D CAD convincingly will still put your back out of joint, but the new generation of stuff looks to be putting an end to the tyranny of the portable graphics card, and the giant power block that it requires.
Really my reason for writing about Windows 10 has been the number of people with questions about compatibility with various versions of Solid Edge on the forum.
If you're still using a 32 bit OS, it's way past time to upgrade. Solid Edge ST6 is the last version that runs in that environment. You'll probably need to upgrade both hardware and OS. I've got to say that the MS Surface Pro 4 would be a great way to go.
Solid Edge ST7 MP4 or later works with Windows 10.
Solid Edge ST8 MP2 or later works with Windows 10.
Solid Edge ST9 (not yet released) will be the last version to support Windows 7.
From reading the forums, it looks like a lot of people got caught upgrading to Windows 10 before they figured out the Solid Edge compatibility side of things. Enthusiasm for new stuff is great, but sometimes has its price. Moreover, just because Microsoft puts an enticing button right in front of your face doesn't mean that you have to upgrade your operating system right now.
Solid Edge has been adding new functions especially related to touch to allow you to get more out of touch enabled OS and hardware. To me, touch interface and CAD is a no-brainer combination, especially with mobile devices where you don't always have all your beautiful 3DConnexion periperals with you all the time. Plus, if you've got fat fingers like me, you can use the pen that comes with the Surface Pro 4.
This article first appeared on the Siemens Digital Industries Software blog at https://blogs.sw.siemens.com/solidedge/solid-edge-and-windows-10/