Sneak Peek of Sessions at Realize LIVE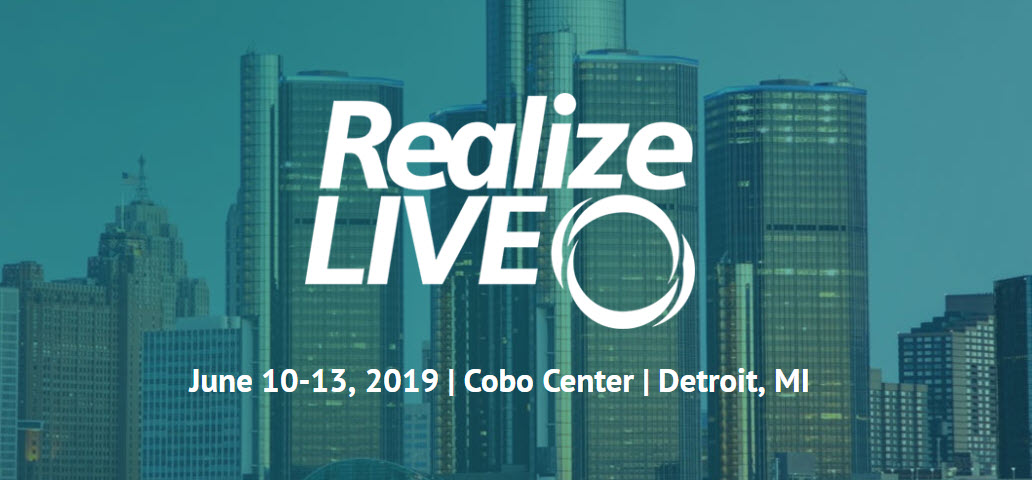 Today we'll be taking a look at more of the upcoming sessions you can join when you attend Realize LIVE with us June 10-13 at the Cobo Center in Detroit, Michigan. The event will feature four full days of learning and fun with Solid Edge expert users and team members during the Solid Edge connection, which offers more than 30 sessions dedicated to helping expand your skills and knowledge of design, manufacturing, simulation and more!
For a time, you can even save either $300 off a single admission or receive three admissions for the price of two using our promo codes for Solid Edge customers:


EDGE342 – 3 admission tickets for the price of 2


EDGE300 – a single registration discount of $300


Register for the event today.
Now let's jump into the highlights of a few more of the great Siemens' speaker sessions we have lined up for you when you attend.
If simulation is a part of your daily work, then you will want to join Ilya Nazarenko's session "The Momentum Around Simulatin in Product Development." Ilya has accumulated extensive knowledge of engineering best practices over his 37 years' experience, including 20 years with Siemens and 12 years in Channel Enablement. This presentation explores how simulation inside of Solid Edge drastically reduces time to market and cuts costs. You'll also see how to use new advanced simulation capabilities that will be announced at the Solid Edge 2020 launch during the week.
For those who do advanced assembly work, Greg Chasteen's session "The Art of Assembly Modeling" will prove informative and useful. You'll learn how to make the best use of the more advanced assembly workflows and the latest functionality in Solid Edge. Walk away with skills that will help you increase your productivity using features that you may never have known about before, such as selection tools, copying components, and working in context with parts and sub-assemblies. Greg is a Siemens Key Expert in the area of CAD modeling and has more than 25 years of experience in the mechanical CAD and CAE industry, so he is well-equipped to answer any questions you may have.
Another topic of growing importance for product developers today is electromechanical design. Kevin Moran will present "MCAD/ECAD Co-development; Accelerating Machine Design" to show how manufacturers can meet market demands and maintain the level of quality their customers expect with an integrated mechanical and electrical design system. Learn how Solid Edge Wiring and Harness Design software is making it easy for Solid Edge users to design and simulate electrical systems in a 3D environment.
In this connected world, electronics are being added to traditional mechanical products at an ever-increasing rate. In addition to MCAD/ECAD collaboration, PCB design is yet another area of growing importance. Jim Martens of Mentor, a Siemens business, will be presenting "Solid Edge PCB Design" during Realize LIVE to discuss the added challenges engineers face when they add PCB boards to their designs. These electromechanical systems offer challenges that must be considered early in the design process. If you are a mechanical engineer tasked with including electronics into your design, you won't want to miss this presentation.
The last session we'll talk about today is a topic that concerns everyone: rendering. The beauty of rendering is that you can generate realistic looking photo quality images before you ever cut the first piece of material to manufacture your product. Doug Stainbrook has more than 20 years of experience working with Solid Edge in various technical roles. He will be showing a session "WOW Your Customers with Solid Edge Rendering" that covers the the KeyShot rendering capabilities integrated with Solid Edge. These provide a fantastic, easy-to-use tool for generating photorealistic renderings for marketing your products in a professional and compelling way. You will walk away with the basic information you need to begin creating stunning, photo-realistic renderings of your Solid Edge designs.
Be sure to register for Realize LIVE on June 10-13 at Cobo Center in Detroit, Michigan and join us for four full days of learning and skill-building with Solid Edge experts and team members! Solid Edge customers can score extra savings when you use the promo codes:


EDGE342 – 3 admission tickets for the price of 2


EDGE300 – a single registration discount of $300


But remember to register soon, because these offers won't last long. We will honor them on a first come, first served basis. Once they're gone, they're gone!
This article first appeared on the Siemens Digital Industries Software blog at https://blogs.sw.siemens.com/solidedge/sneak-peek-of-sessions-at-realize-live/