Products
Shining a light on the mysterious art of surfacing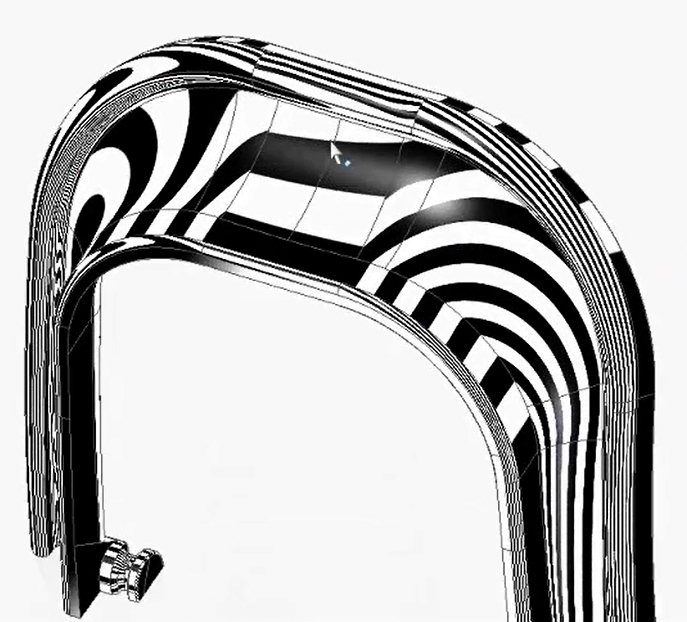 One of the most popular webinars in our Solid Edge Digital Transformation series was the one on creating complex surfaces. Although we often think about Solid Edge as a tool for designing prismatic, machined components it  has an excellent set of tools for creating and modifying complex surfaces and integrating these into your product designs. The webinar starts with an introduction to digital transformation and how the Solid Edge portfolio helps manufacturers create digital twins of their products, and then use these to improve the overall performance of their product development and manufacturing process. If you have seen this section you can skip ahead to 5 minutes for the demonstration of creating complex surfaces.
The demonstration focuses on some design changes to a countertop fryer – one of many consumer products designed using Solid Edge. The first part of the demonstration shows how freehand sketches (created by yourself or perhaps by a specialist industrial designer) can be easily imported into Solid Edge and then traced over in sketch mode to capture the design idea. You can then add polygon control points and use these points to drag the curve to match the freehand sketch. You can specify the number of control points and dynamically display the normals to the curve. This helps to create nice smooth curves that translate into great looking surfaces.
Displaying normals to a curve aids the creation of smooth curves, surfaces can then be created by sweeping a curve along another curve
You can then project surfaces from these curves using another curve or curves to control the surface in other directions. You can place rounds on joins between different surfaces with options for conic, tangent and constant width rounds, and then convert a set of surfaces that enclose a space into a solid. Then there is an excellent set of advanced commands for placing features like ribs, bosses, web networks and vents. This particular demo uses the Vent command to quickly add a venting area for a fan.
Placing a vent for a fan onto a complex surface is straightforward using the "Vent" command
Displaying zebra stripes enables discontinuities to be highlighted and smoothed out One feature that grabbed my attention was the use of "zebra stripes" to highlight any discontinuities within or between surfaces – the stripes show how light reflects off the surfaces and enables them to be evaluated and smoothed out to create great looking products. In the demonstration a number of surface patches are replaced with a single surface to smooth out discontinuities.
The demonstration concludes with a couple of examples of Solid Edge customers who are making extensive use of these surfacing capabilities. Sensile Technologies in Switzerland makes personal medicine dispensing devices where excellent surfacing modeling capabilities are needed to create products with best-in-class aesthetics. And Hinckley Yachts needs excellent surfacing capabilities that integrate seamlessly with everyday 3D CAD operations to enable mechanical and cabin components to be designed that fit perfectly within complex boat hulls.
Hinckley Yachts uses Solid Edge to design mechanical components in context of complex hull surfaces
This webinar is the 13th in a series of 15 webinars covering a wide variety of topics. You can register here to watch the replay of the surfacing webinar and you will get access to all 15 webinar replays!
This article first appeared on the Siemens Digital Industries Software blog at https://blogs.sw.siemens.com/solidedge/shining-a-light-on-the-mysterious-art-of-surfacing/