SEU14 video: ST7 Assembly Design with Art Patrick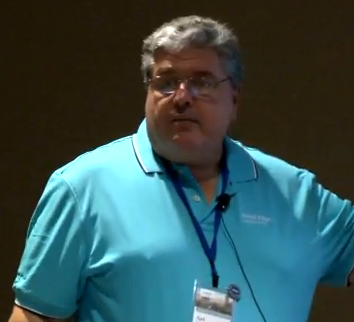 This year at Solid Edge Universtity, they made me earn my paycheck. Of the available sessions, I was giving presentations or helping out for 5 time slots. This meant that I missed several presentations by other folks that I really wanted to see. One of the guys I always try to tune into is Art Patrick. He knows the software like few others, and he always gives great presentations.
You may have noticed that of the ST7 stuff I've written about here, I haven't mentioned assemblies very much. I've been saving that thunder for Art, because I knew these presentations were coming. Dan Staples' keynote what's new is coming also, but Art's presentation goes a little deeper into the enhancements for ST7 in the assemblies area.
This article first appeared on the Siemens Digital Industries Software blog at https://blogs.sw.siemens.com/solidedge/seu14-video-st7-assembly-design-with-art-patrick/