Put Your Design Skills to the Test: Island EV Challenge with Launch Forth and Solid Edge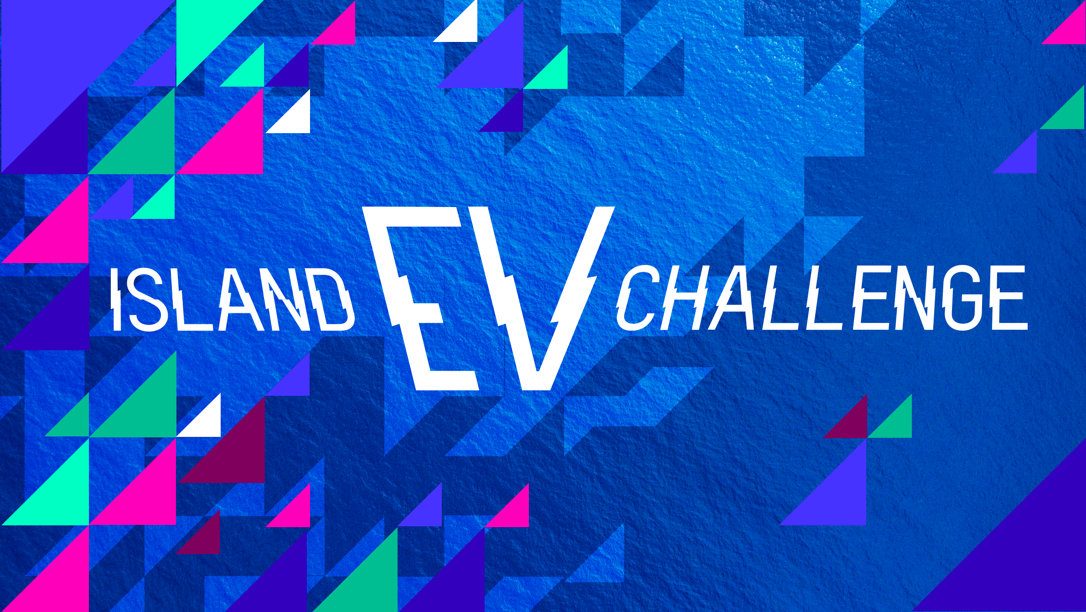 Launch Forth unites designers, engineers and technologists from around the world with the mission to change the way products are developed in every industry—from mobility and vehicles, to technology and consumer electronics, even to Mars and beyond. Companies from around the world bring their toughest challenges to the Launch Forth community for ideation and collaboration using the collective knowledge of the group. Siemens and Solid Edge are partners in a shared effort to educate engineers and empower them with the tools they need. We provide a free version of Solid Edge that anyone in the Launch Forth community can use to participate in design challenges.
Speaking of design challenges, we've teamed up with the folks at Launch Forth again to bring you another exciting opportunity to put your design skills to the test and win cash prizes. We even threw in a special bonus for Solid Edge users. Read on to learn more about how to enter this fun competition!
The Island EV Challenge invites you to imagine a place where eco-friendly transportation and reusable energy go hand-in-hand within the boundaries of a single island. It may not be much of a stretch of the imagination. With advancements in solar-powered vehicles, autonomous technology, and alternative modes of public transportation, creating a seamless and clean mobility solution for an island seems like more a test of creativity than a challenge. Think you're up to the task? Welcome to Electric Island.
The Island EV Challenge envisions a world where islands are no longer limited by the combustion engine and all the pains that come with it. Rethink personal transport on islands with a focus on the island vibe and need of being low speed, easy to maintain, and something that doesn't require all the creature comforts of contemporary cars – think the ruggedness of a Jeep Wrangler, the ease of use of a low speed scooter, and the flexibility of golf cart. As a concept challenge, there is no such thing as a bad idea! Your creativity and imagination are the only limits here.
That being said, there are a few requirements you have to follow in order to be eligible to win. Launch Forth is looking to solve some of the problems that locals, tourists and island transplants face in current island mobility. In this concept challenge you will put yourself on an archipelago: What needs would you have, what challenges would you face within mobility? How could you solve for problems like rust and corrosion through using composite materials such as polymers or plastics? How could you harness the wind and sun natural to an island for a clean energy source that can then be used to power an electric vehicle?
Your concept and design idea must…


Be easily replaceable and locally recyclable


Be able to replace leisure vehicles such as scooters and golf carts


Be able to be charged by a clean energy source such as sunlight, wind, etc.


Be affordable enough for users to replace their current vehicles


Your concept must also adhere to the following design requirements:


Max Speed Limit of 35 mph


Must be equipped with standard vehicle safety features:





Windshield wipers


Brake lights


Headlights


Lap belt or 3-4 harness belt


Horn


Turn signals





While not required, you will get bonus points for including fully expressed use cases for your concept (Think who are the different types of users, how are they using your vehicle, and where is it being utilized most? Note: You must be more specific than "on an island.") and also for having a unique sales or distribution proposal. Do you see your concept vehicle being a personal vehicle, a subscription model, or a model unique to your concept?
A team of expert judges (including our very own @SeanCresswell rumor has it
) will be reviewing your entry for the following criteria:


Creativity – how unique is your entry? What out of the box properties have you added into your design to solve the problems faced in island mobility?


Accuracy – how well does your design concept meet the criteria set in the challenge brief?


End user centric – a clear story and representation around how people would use your concept and how your concept is an innovation on current island mobility.


Technical awareness – is your design concept feasible as something that would be able to be on the road in the next 10 years?


Prizes will be awarded to those who meet all design requirements and whose submissions most embody the essence of the challenge, offer a unique and future-forward perspective, and demonstrate ingenuity and innovation.
As a special part of this concept challenge, we're giving you the opportunity to boost your winnings even further. By submitting a CAD file created with Solid Edge software, you will automatically be entered to win a $1000 bonus if you are selected as in a winner in the overall challenge. If you for some reason aren't a Solid Edge user yet, you can download a free version of Siemens Solid Edge Launch Forth Community Edition CAD software and even take some tutorials on how to best use the program!
Check out the full details of the contest and enter to win here: Launch Forth Island EV Challenge
This article first appeared on the Siemens Digital Industries Software blog at https://blogs.sw.siemens.com/solidedge/put-your-design-skills-to-the-test-island-ev-challenge-with-launch-forth-and-solid-edge/