Managing Product Complexity with Dan Staples at DEVELOP3D Live 2018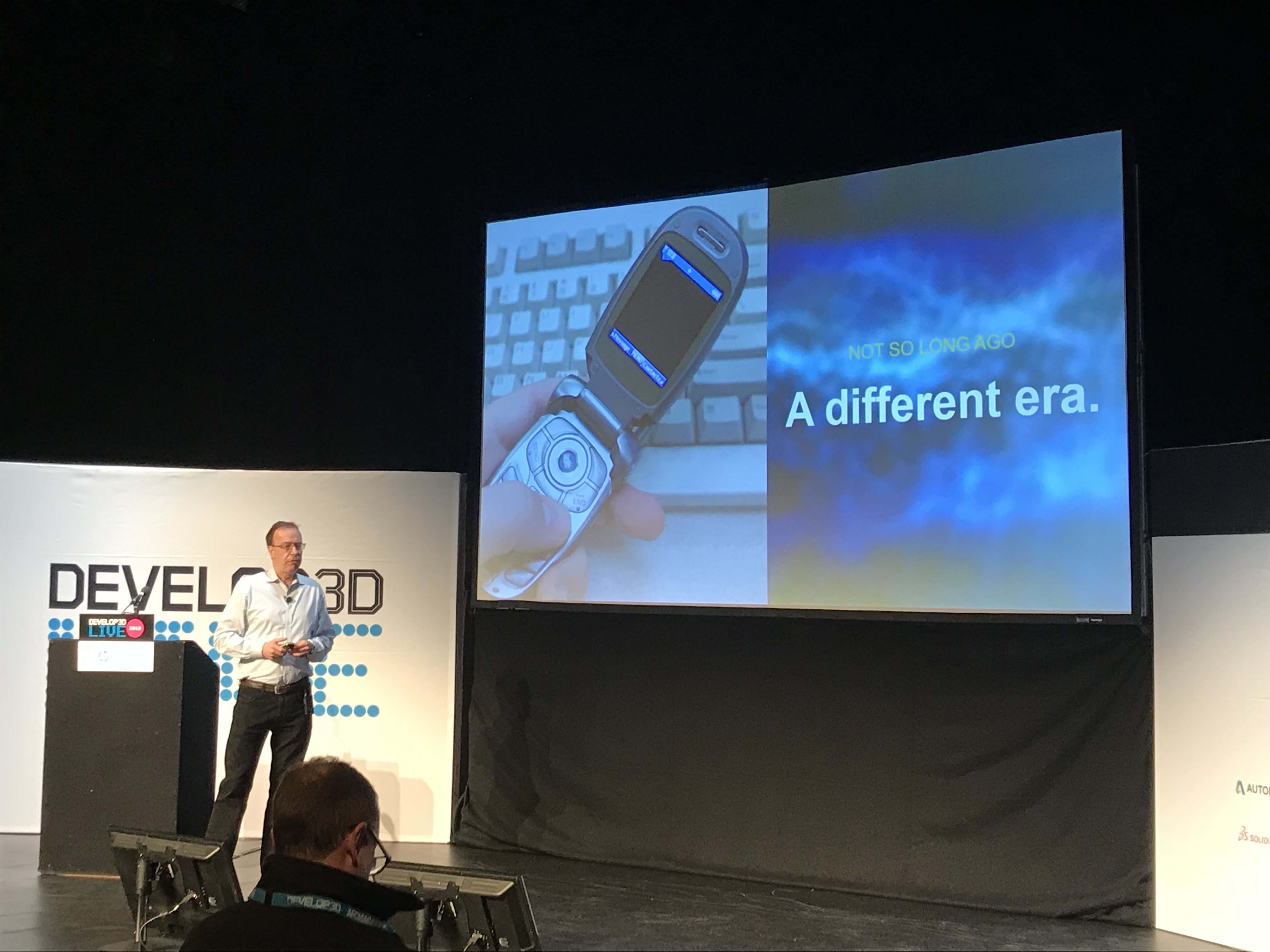 What can we learn from a simple flip phone? When you compare it to the smartphones of today, it is rudimentary, but flip phones were the norm only ten years ago. It's a perfect example of how technology is changing—and fast. Yet smartphones, with all of their complex capabilities and features, are extraordinarily simple to use. If you have any doubts about this, just hand one to the nearest 2-year-old and be amazed, as they already know multi-touch gestures like scrolling and pinch-to-zoom.
The fact is, making products that are simple to use is very complicated. How do you address growing complexity? This is the question Dan Staples, Vice President of Mainstream Engineering R&D, answers in his recent presentation from DEVELOP3D Live 2018.
During his presentation, Dan delves into how to welcome that complexity in product development by using a toolset that balances breadth and depth, while keeping productivity the main priority. There is immense pressure on creators and engineers to design more innovative products that not only meet the increasingly high needs of customers, but are also simpler to use, cost less to manufacture… Oh yeah, and those products still must meet regulations, all while beating out your competitors.
What it takes to succeed is a combination of you—the engineer and creator, with your own unique combination of right-brained creativity and left-brained practicality—right-sized digitalization and next generation design tools. Right-sized digitalization refers to an implementation of the digital platform that makes sense for your company's size and requirements, while next generation design tools, of course, refer to the use of the latest design technologies and techniques that are suited to meet the increasing demands placed on you as engineers. That means generative design with topology optimization, reverse engineering with 3D scanning, and for those who have Solid Edge, Convergent Modeling and Synchronous Technology to tie it all together.
Watch his presentation to learn more:
About Dan:
Dan Staples is the Vice President of Mainstream Engineering R&D at Siemens PLM, with responsibility for the Solid Edge and Femap product lines. Dan has more than 25 years' experience in the Mechanical CAD industry, including key roles at Intergraph, SensAble Technologies, and UGS. Dan was instrumental in defining the original vision for the Solid Edge product line and managing its deployment and evolution. More recently, he has been involved in the creation and evolution of industry-leading Synchronous Technology. Staples holds a bachelor's degree in mechanical engineering from Rice University and an MBA from Vanderbilt University.
This article first appeared on the Siemens Digital Industries Software blog at https://blogs.sw.siemens.com/solidedge/managing-product-complexity-with-dan-staples-at-develop3d-live-2018/