Manage Annotations Using Alignment Shape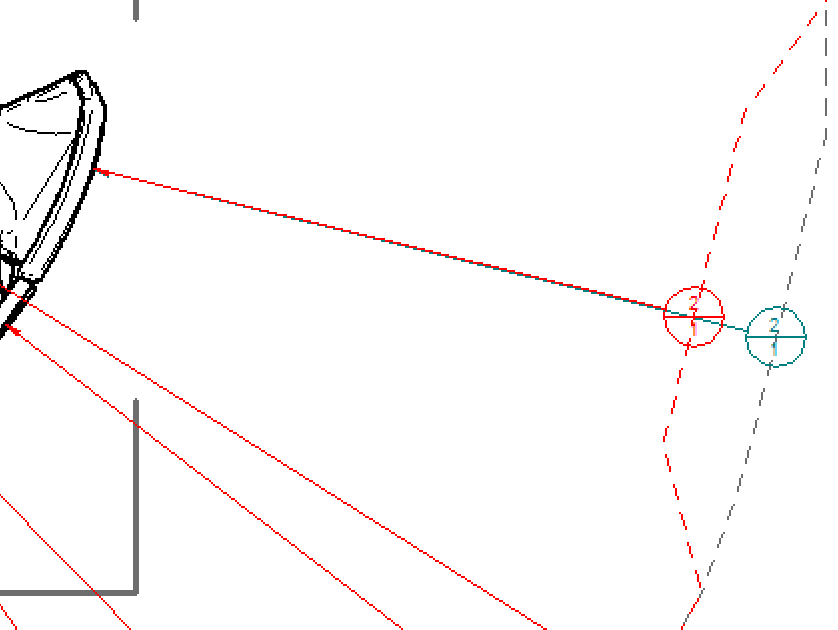 Solid Edge provides many tools to help users with 2d drafting. In this post, I'll share information about one such tool available in Solid Edge that helps you align and manage annotations in 2D drafting.
Drafting plays an important role in conventional manufacturing. Drawing views, part list tables, dimensions, and annotations are crucial features of 2D drafting. Parts in drawing views are marked by a balloon annotation which helps to identify the part in the assembly. The balloon annotation contains information about item number, quantity, etc.
In cases where the assembly has too many parts, the number of balloon annotations required to denote all parts are also too many. Solid Edge offers a great tool called Alignment Shape to manage these balloons. To illustrate the use of Alignment Shape, I have created a drawing view of an assembly having 74 parts.
The dotted line which passes through all balloon annotations is the alignment shape. The alignment shape is tightly associated with the drawing view. When the drawing view is moved, the alignment shape moves as well. When the drawing view is scaled, the alignment shape scales. Alignment shape keeps the balloons at the same relative positions with respect to drawing view.
The alignment shape is nothing but a series of lines to which balloons and other annotations can be attached. The below example shows how alignment shape can help you manage part list balloons.
I created four alignment shapes in this case and hid the display of alignment shapes. This makes the balloons look neatly aligned.
Alignment shape can also be used for other annotation types. You can decide the minimum spacing between annotations, or set the annotations at a uniform distance considering the entire length of the alignment shape.
Alignment shape can be modified using handle drag, as shown below.
Square handle drag moves all the lines away or near to from the center of the alignment shape.
Round handle drag modifies the individual point.
Shift + Square handle drag changes the position of the current line.
Having capabilities like these is what makes Solid Edge a powerful tool to manage and align annotations, and provides the support required for the detailing of sheets.
Whether you need to use 2D CAD software across your company or for a specific 2D design process, Solid Edge provides production-proven software – for free.
This article first appeared on the Siemens Digital Industries Software blog at https://blogs.sw.siemens.com/solidedge/manage-annotations-using-alignment-shape/