Products
Kevin Riggs, Congrats on 30 Years Served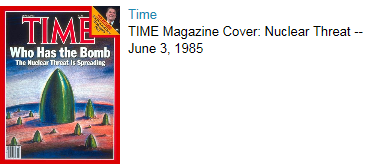 Please join me in congratulating Kevin Riggs on his 30 year service award TODAY!!
After completing his BS in Technical Writing and Editing from Carnegie-Mellon University, Kevin joined Intergraph on June 3, 1985 right out of college as a technical writer. The first products he covered included B-Surf, R-Surf and NC, working for Dennis Romans, Brian Flyod, and then Katherine Garstka. Shortly thereafter, Kevin managed the NC and FEM writers for a couple of years while working for Alice Dilbeck, Alice Farmer, Deane Dayton, and Barry Nancy. (I interviewed with Kevin in 1990 at college recruiting days during Intergraph's hiring boom.) Kevin briefly managed the EMS writers just before the big 1994 reorg that created the Solid Edge group. Kevin wrote tutorials for the early releases of Solid Edge, working for Patricia Jebeles, then Claire Cotnoir-Strong. Not long after we joined EDS (1998), Kevin shifted roles, supporting customers with Solid Edge API and writing specs for API development, working for Steve Ryder. When we joined Siemens, Kevin switched roles and began managing the LMD group in 2001, working for Wanda Applegate, then dotted line to Joe Bohman and Dan Staples.
I hope you enjoyed this walk down Kevin's last 30 years of memory lane. Please be sure to let Kevin know how much we all appreciate his loyal 30 years of service, his pleasant, can-do attitude, and his various contributions to Intergraph, Siemens, and of course, most importantly SOLID EDGE!!! We will have a more formal celebration after ST8 releases. 
Laura Watson
For fun – here is what was going on in June 1985:
• Number 1 song in the US – Tears For Fears – Everybody Wants To Rule The World
• Movie released – St. Elmo's Fire
• Coca Cola announces they'd bring back their 99-year-old formula.
Just to remind you, here's what was going on in 1985:
This article first appeared on the Siemens Digital Industries Software blog at https://blogs.sw.siemens.com/solidedge/kevin-riggs-congrats-on-30-years-served/