Products
Interview with John Miller, Senior VP of Mainstream Engineering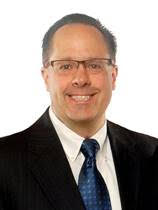 John Miller is the new head of the Mainstream Engineering team, joining us as Karsten Newbury's replacement. He has been in place for some time, but I'm just now catching up to him to get a glimpse into his vision for the Solid Edge and Femap products. Let's hear what John has to say.
Please tell us a little bit about your background.
My connection to CAD actually goes quite a long way back – to the time I started at Siemens PLM with the former UGS organization. In fact, it was more than twenty years ago when I completed the Engineering Systems Engineer program at EDS, and joined this team. Since that time, I've been fortunate to have worked in several positions and organizations in Siemens PLM Software, including Marketing, Business Development, Strategic Planning and Alliances, the Software & Technology Partner Program, Business Operations for the Products organization and most recently leading the Strategy Team.
Throughout my career at Siemens, I have always been impressed by the ingenuity and passion of our development teams. I've seen the introduction of many technologies, but the introduction of synchronous technology is certainly one of the biggest breakthroughs in digital product development that the industry has seen in years. I believe there is a substantial opportunity in the market to introduce the power of synchronous technology and empower designers across a multitude of manufacturing intensive industries.
What most excites you about your new role?
I'm most excited to be in front of a team with so much passion for what they do. This is reflected in the incredible passion of customers as demonstrated in our growing community. It's also inspiring to see what the Solid Edge and Femap teams have accomplished in the past 5 years in terms of trail blazing initiatives in both product capabilities and getting the word out about the greatest products on the market today.
Recently I've read headlines from NASA about the success and accomplishments of the Curiosity rover on Mars, Cincinnati, Inc building the BAAM which printed the first 3D car, and other customers from cookware to industrial process plants. Looking forward, I'm very excited for the opportunity to personally interact with mainstream customers and experience their new headline creations first hand.
More than anything, though, what excites me about my new role is moving forward together with our mainstream team and customers to build on our successes and learn from opportunities to improve. We are going to keep developing great engineering software, and helping our customers realize its best potential.
What special strengths do you bring to this role? What are some of your early observations?
My main strengths are in operations and business management, which I will use to continue to expand the team, and increase our efforts around the globe to ensure timely delivery of industry-leading mechanical engineering software to students, makers, educators, start-ups, and commercial manufacturers.
Another of my strengths is strategy development and strategic relationships with business partners. This area is vital to the continued success of Solid Edge and Femap. Developing great software tools isn't the end of the story. We also have to surround those tools with an innovative ecosystem of sales ,support and partner products.
For this reason, I'm looking forward to this week in San Antonio at our America's partner meeting. It's a great opportunity to begin engaging with our partners in the channel. I am eager to learn from them what we can do to become better business partners and I want to discuss ways in which we might improve lines of communication about the value we deliver to customers, as well as gain a deeper understanding of our customer's requirements.
Would you like to share any more of your early observations or ideas?
Sure. In addition to being the best 3D Design and Simulation software in the market today, my goal is to ensure that we also make it easy for our third-party developers to do business with us. The openness of our technology goes a long way toward reaching that goal, and offering Solid Edge and Femap through subscription has made it much easier for many small companies to leverage our technology, but we can do more, and we will in the coming months. We are part of a fast evolving ecosystem, one that is comprised of complementary applications, services and even platforms. To deliver value to our customers we must work with best of breed partners, such as Keyshot (Luxion), E3.series (Zuken USA) and QuadriSpace, as well as small utility apps which extend the capabilities of Solid Edge to meet the needs of today's manufacturing organizations for rapid, high-quality product development. Stay tuned for updates in the near future.
This article first appeared on the Siemens Digital Industries Software blog at https://blogs.sw.siemens.com/solidedge/interview-with-john-miller-senior-vp-of-mainstream-engineering/