How many tools does a CAD program need?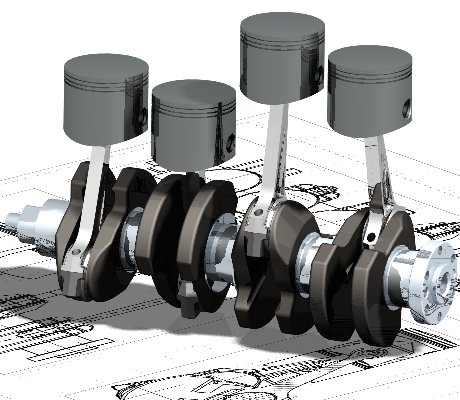 The definition of CAD is a moving target, but my definition is anything that is used to create geometry (2D or 3D) that can be used to manufacture an item, help you visualize, or annotate a drawing. That leaves out a whole lot of useful stuff, but CAD doesn't have to cover the whole spectrum of engineering tools. Examples of stuff that are left out of that definition would be any sort of analysis, or utilities to calculate cost, or control shipping. These tools are certainly necessary, but they fall under other parts of the PLM umbrella other than CAD.
So if a CAD tool needs to be able to create and visualize geometry, then you wind up with a lot of tools that you might not use in any particular CAD tool. My car has a lot of stuff that I never use. Some people never use the emergency brake, or the flashers, or the jack and spare, or they never turn off the traction control, or the cruise control, or automatic dual zone temperatures, or they never turn off traction control. Yet you probably wouldn't buy a car without any of these items, if for no other reason because when you go to sell the car, the buyer will be looking for them. Or maybe you don't use them, but your wife does.
In any case, I'm just making the point that products usually come with stuff we don't need, and not just as some big corporate rip-off scheme, but because the stuff we don't use actually winds up making the product more useful, hence valuable, overall.
Let's say you buy a whole fleet of cars. Some are driven by a chauffeur, some by some guy who rents it from you. Some deliver packages. Some just go to the airport. Some drive in bad weather. Some do all of these things some of the time. None does all of them all the time.
How does this relate to CAD? To me, a full-powered CAD system has to do everything. If it doesn't do everything, it might not be able to work on some areas of your product, or your product might get limited by the CAD system. Surfacing? Gotta have it. Ever walk in to Target and see something that didn't use surfacing?? Wiring? Sheet metal? Drawings? Motion? Yes, a real CAD system needs all of this. Even though you might find that some of these things clutter the system, or that they diffuse the focus of the CAD developer, they all need to be there because so many products in our world use these things.
There are special tools for printed circuit boards, and other specialty niches, but even wire harness really should be created in the 3D model because the geometry affects the design. The more complex your product, the more of these tools you need.
I've got two messages with this. One is that buying a tool that only does one thing usually doesn't make a lot of sense. And yes, there are (new) CAD tools being offered that really only do one thing. Second, the "I don't need surfacing" or "how many people really use that stuff" argument doesn't hold as much water as you think it does. And even if you don't use it, someone else does. In this business, using a tool that has value to other people increases its value to you. We support one another, we help create opportunity for one another. The guy who designs plastic parts creates jobs for the guy who designs molds, the guy who designs machinery that dries the plastic, the people who design the mechanism and electronics inside the plastic, etc.
This article first appeared on the Siemens Digital Industries Software blog at https://blogs.sw.siemens.com/solidedge/how-many-tools-does-a-cad-program-need/