Deep dive into 2D Nesting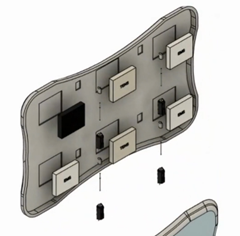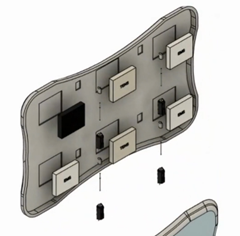 Optimize cutting patterns, saving time and material costs
Siemens Solid Edge 2D Nesting is a powerful standalone module designed to generate optimized layouts for the two-dimensional cutting of fabrication materials, including sheet metal, wood, plastic, fabric, and textiles. 2D Nesting saves fabricators time and money by allowing them to manage material use more effectively
With the ability to select multiple sheet sizes and even odd-shaped sheets, 2D Nesting gives you the ability to select the most efficient nest, eliminating tailings, or partial sheets. Closely integrated with Solid Edge's world-class portfolio of products, 2D Nesting launches from Solid Edge Mechanical Design with a single click. Selecting parts to import for nesting is quick and easy. 2D Nesting supports Solid Edge sheet metal and part files (PSM and PAR), as well as neutral data formats including DXF and DWG, automatically extracting flat pattern data.
Capabilities of Solid Edge's 2D Nesting
From start to finish, 2D Nesting makes creating optimized nests quick and easy. Check out some of the beneficial capabilities of 2D Nesting:
– Complete control at your hands.
– Improve workflow by combing work from multiple jobs.
– Tightly integrated with Solid Edge Mechanical Design
– Optimized for CNC Programming
– Extracts material type from each model
– Nest using multiple sheet sizes to reduce tailings or partial sheets
Minimum system configuration
Windows 10 Enterprise or Professional (64-bit only) version 1809 or later
16 GB RAM
65K colors
Screen resolution: 1920 x 1080
8.5 GB of disk space required for installation
Eligible discounted Solid Edge Manufacturing software products include:
Solid Edge 2D Nesting: A solution that allows you to generate optimized layouts for the two-dimensional cutting of fabrication materials, including sheet metal, plastic, wood and more.
Hurry! This offer expires soon. Claim your 30% discount today →
________________________________________
This incentive is available only through Siemens Digital Industries Software and its participating channel partners. This incentive is valid globally. Additional terms and conditions apply.
This article first appeared on the Siemens Digital Industries Software blog at https://blogs.sw.siemens.com/solidedge/deep-dive-into-2d-nesting/