Catching up with Dick Gebhard and Resillient Modeling Strategy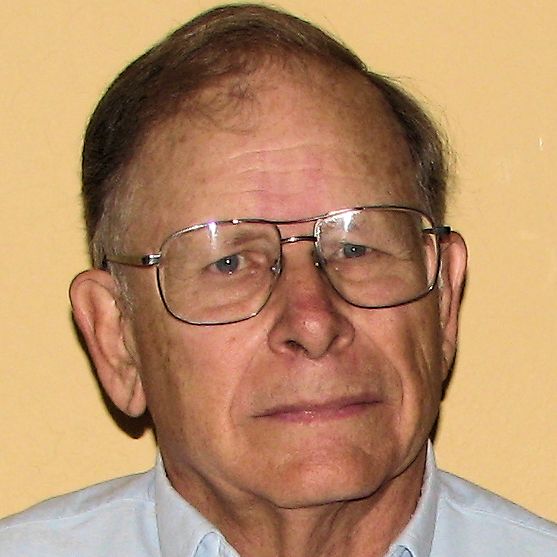 Do you remember some past articles on Resilient Modeling Strategy? Well, our friend Dick Gebhard is back, with Version 2 of his cross-platform method for modeling that makes changes easy to manage. It just so happens that Resilient Modeling works best in Synchronous Technology. Dick is going to be giving a session at Solid Edge University this year, and his is one of the sessions that I would definitely plan on attending.
I got a chance to catch up with him a little recently, and here's what he had to say:
=============================================================
I haven't heard from you since our interview last February, what's going on in Resilient Modeling world?

I have been working on a complete redesign of the Resilient Modeling Strategy web site as well as the content. This is the sequel we talked about in February. I have a real creative name for it, I call it Resilient Modeling Strategy Version 2 or RMS V2 for short.
When we last talked I suggested "Resilient Modeling Strategy II" and you said you were going to use "Resilient Assembly Strategy", did you finally see the wisdom of my ideas or are you just humoring me?
Matt to be honest I think the name just evolved, but I will give you credit for it. As I was reorganizing the old content it became very apparent that I need to streamline my video creation process so that I could easily update each chapter. It took me about 6 months to develop a workflow to publish and edit PowerPoint presentations, audio clips and playback videos. I can now create an "obvious" but CAD neutral playback of a 20 feature model in about an hour rather than several days and it is editable. I guess I should call this new work flow "Resilient Videos".
With all your improvements in workflow why did it take you 6 months to finish version 2?
I thought this would really accelerate the video creation process but I now keep redoing the chapters because the pain of redo is so much lower. The bottom line is the quality and consistency of the content is much improved. My Version 1 chapters went for about 6 months between updates, now I am updating chapters weekly.
It also became apparent that the navigation in my old web site was tedious at best. So I simplified the navigation in version 2 to just one "Table of Contents" page. I also added four more buttons to the home page (NX, Catia, Onshape and other), but all buttons take you to the same "Table of Contents" page (nobody believes CAD neutral).
The look of the web site isn't "modern" or "polished" as others have suggested because it exists to educate not entertain. The Web pages are created at the native resolution of a smartphone so that the videos will naturally fit and be readable on a smartphone landscape screen. On a tablet or PC you can just press the full screen icon in the upper right corner. This allows them to be viewed anywhere, even while waiting for the doctor, plane or oil change. So don't tell me you don't have time to watch them.
As of 20 Sep 2015 Resilient Modeling Strategy II Phase 1 is complete. Phase 1 is everything you need to learn to create "single body" models. It has a consistent format for each chapter consisting of a title slide then the content slides followed by an example playback video. Each chapter ends with a slide condensing the chapter into "RMS Rules".
Are these RMS Rules the same as best practices?
They could be, but I haven't been able to find any companies that use best practices to manage the quality of solid models. Some companies have created best practices documents but enforcement is problematic because you need consequences and the appeals waste time.
So what is different with RMS Rules?
If you have ever watched the TV series NCIS, you probably remember the leader of the investigative team is Leroy Jethro Gibbs (played by Mark Harmon) more commonly referred to as "Gibbs" or "Boss".
Gibbs is former Marine that leads his agents by example and a set of numbered rules called "Gibbs Rules". These rules loosely define the team's "culture" and are enforced by peer pressure and fear of Gibbs disapproval. A typical example would be Gibbs Rule 18 "It's better to seek forgiveness than ask permission".
RMS Rules are similar, but define a Design teams CAD culture in the context of solid modeling and are enforced by peer pressure and fear of disapproval. These rules can only be understood by someone who creates solid models and is familiar with Resilient Modeling Strategy. This means one of the RMS Rules could be "Never use QC to enforce RMS Rules".
Sounds like a practical approach. I don't remember anyone ever trying to formalize best practice like this.
Matt, you're right, but cultures are what define countries, companies, sports teams and even design teams. It is always present as a default culture because it defines values, systems, assumptions, beliefs, and habits. By its very nature a default culture is chaotic and it isn't easy to change but others have had success (Intel, Coca-Cola etc).
Sounds like you are trying to change the world. Will I see you at Solid Edge University 2015?
I am actually planning to present at Solid Edge University in Cincinnati as well as Solid Works World in Dallas (don't forget Resilient Modeling is CAD neutral). I am also considering presenting at PTC and Inventor annual events.
This article first appeared on the Siemens Digital Industries Software blog at https://blogs.sw.siemens.com/solidedge/catching-up-with-dick-gebhard-and-resillient-modeling-strategy/