Corporate
The Siemens Startup Program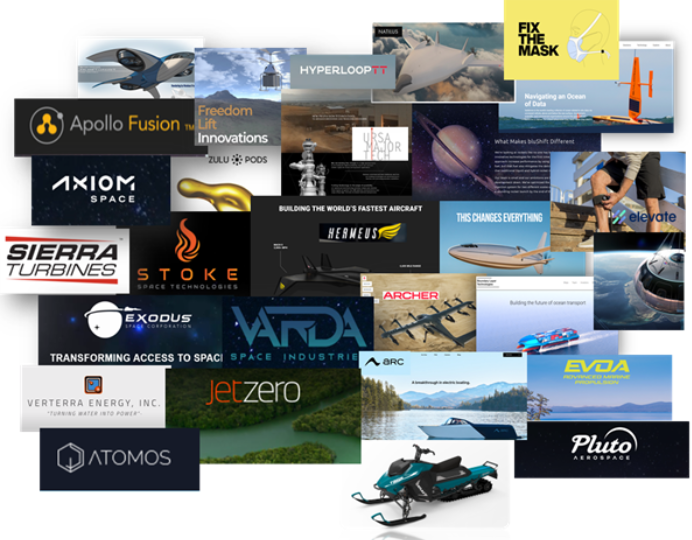 In January of 2020, Siemens launched Xcelerator for Startups, which is a program that offers our enterprise-level products to qualifying startups at a significant discount. The startup program has enabled entrepreneurs in multiple industries to create new game-changing technology that has the ability to change our everyday lives.
Our Impact
Some of our inspiring startup customers include, Space Perspective, a human spaceflight company planning to take people and payloads to the edge of space by balloon, Elevate Dynamics, a healthcare product company that builds ankle-foot orthoses (AFOs) to help people suffering from foot drop. As well as Hyperloop Transportation Technologies, a company that is developing commercial transportation systems based on the Hyperloop concept, and Fix The Mask, a startup that created a solution to help fit non-surgical masks to your face to provide a safe alternative during the Covid 19 N-95 mask shortage.
We also partner with ventureLAB, Canada's only lab and incubator for hardware and semiconductor-focused products. Through our partnership, we are able to provide companies participating in the Hardware Catalyst Initiative with access to a unique set of software offerings through the Siemens Startup Program, including mechanical and electronic design, product lifecycle management (PLM), electro-mechanical simulation, and application lifecycle management (ALM) software.
Join Our Program
Grow your business to its full potential using cost-effective and high-value-added software. Let us remove the barriers on your startup journey by helping you transform your engineering startup ideas into real, marketable products with industry-leading software tools.
Join the Siemens Startup Program to grow your startup to its full potential with the right software solution:
Siemens Startups Program: from idea to market leader with the right tools
This article first appeared on the Siemens Digital Industries Software blog at https://blogs.sw.siemens.com/small-medium-business/2022/06/01/the-startup-program-impact/