Top 7 FloTHERM V11 Features – #3: FloMCAD's New GUI
With FloTHERM V10 we embarked on a GUI replacement program to update the GUI and user experience for all of FloTHERM's application windows. In V11 the replacement program continues with FloMCAD. As with all such evolutionary approaches it is important to maintain the paradigms on which the software is based so as not to necessitate retraining but also provide an improved more pleasurable user experience.
---
Older versions of FloMCAD were plagued by multiple nested dialogs, burying commonly used features under layers of mouse clicks. The property sheet approach in V11 brings the display of commonly required data up to the main window level.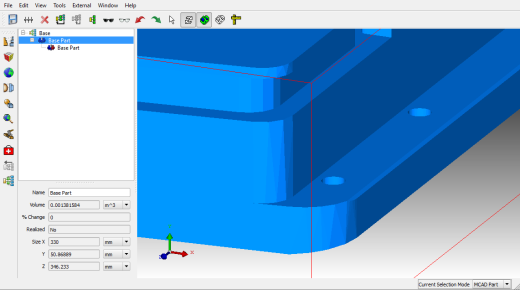 FloMCAD has had, for many years, a direct modelling type approach that allows for face or feature manipulation to prepare the geometry for simulation, even on imported neutral formats where the feature tree  may be lost. 'A stitch in time saves 9' is valid for this workflow where modification of the geometry can result in a representation that requires a fraction of the mesh, a fraction of the solution time, whilst maintaining predictive accuracy. V11 preserves this capability via right mouse click entry on selected faces or features.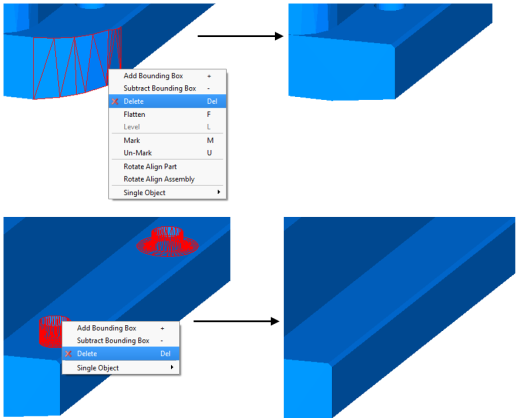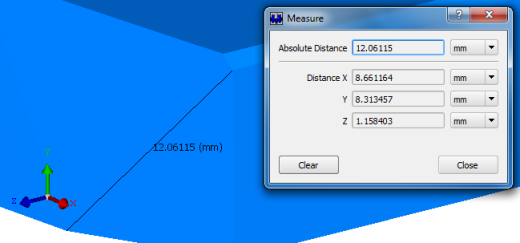 Any re-implementation is an opportunity to address long standing user reported issues. We've redone 'Measure' as well as utilising state of the art rendering technology that vastly improves view manipulation and object select performance, especially for massive assemblies.
Over the years FloMCAD has consistently improved (as has the ACIS solid modelling kernel on which it is based) in it's ability to import and prepare MCAD geometry for simulation. Coupled with the ability to export a FloTHERM model in various CAD formats, FloMCAD provides the bridge between thermal and CAD. As an alternative FloTHERM XT is fully embedded in an MCAD design environment, coupling thermal with CAD, 'no import, just load'. Horses for courses as to which one you select for your electronics thermal simulation needs.
5th October 2015. Ross-on-Wye, UK.
This article first appeared on the Siemens Digital Industries Software blog at https://blogs.sw.siemens.com/simulating-the-real-world/2015/10/05/top-7-flotherm-v11-features-3-flomcads-new-gui/