[Webinar] Transitioning to model-based engineering across your heavy equipment organization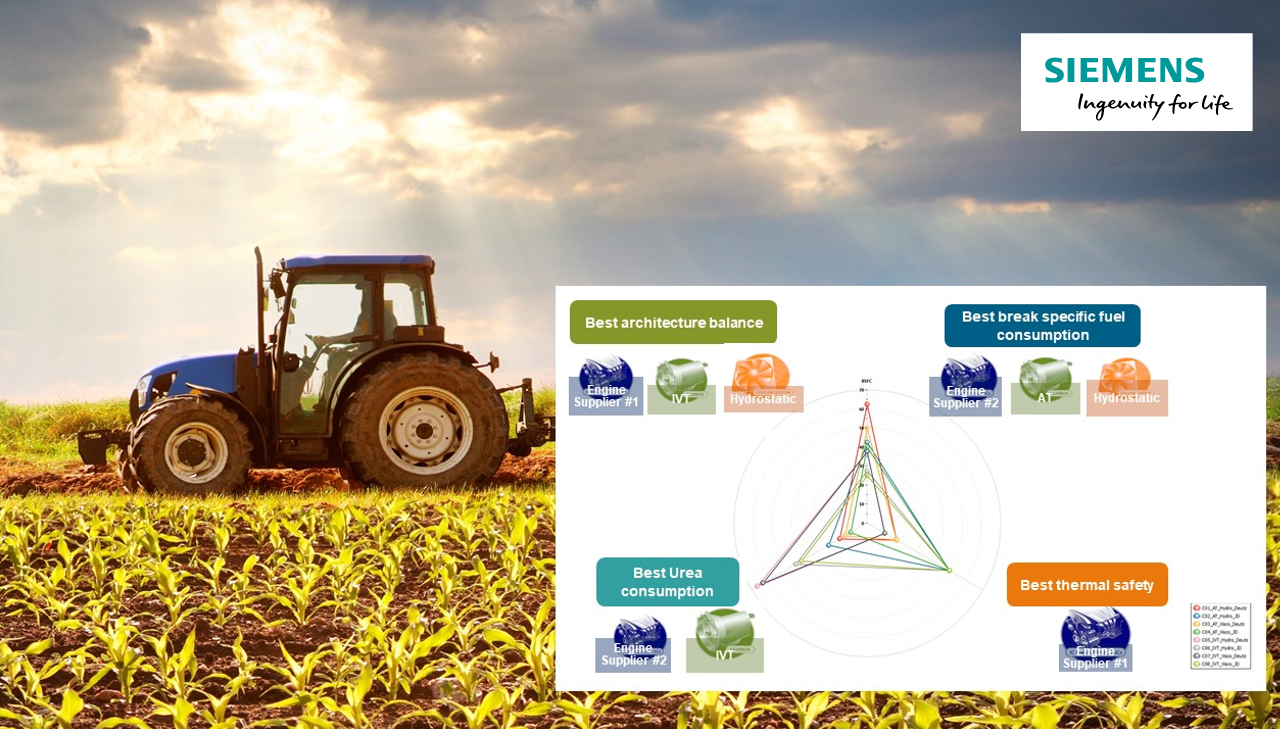 Today, heavy equipment engineering departments are quite often composed by only a handful of simulation engineers who analyze multiple, if not hundreds, machine configurations. In such a situation they are in between:
the experts who design components and systems models (of powertrain, cooling system, gearbox…)
and the customers who expect to have a machine that can meet x y z requirements without any compromises.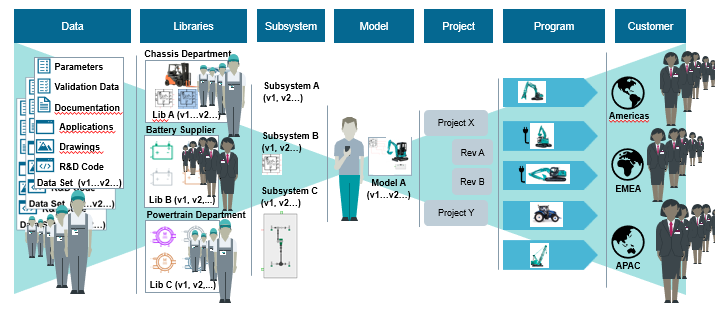 Spreading the use of system simulation to a wider community of users is a way to rethink the machine development process. Indeed it would allow making machine variants comparison much more accessible in a very competitive market.
Heavy equipment: a very versatile industry
The heavy equipment industry is a quite very versatile industry because of the variety of usage. Indeed, as an example, an agricultural tractor won't require the same specifications and performances from one zone to another. Indeed conditions vary a lot: dry vs wet field, temperature, hydrology, field slope, pollutant norms etc.…). While in the construction equipment domain, to do single investment operators may look for versatile machines which can dig, lift, the various quantity of loads… depending on the needs.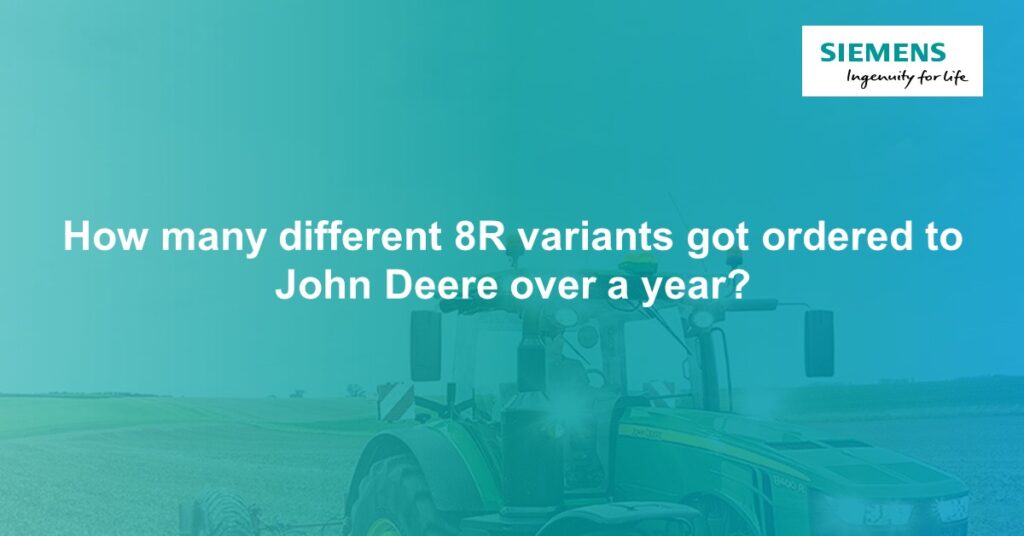 Consequently, the common trend for all the heavy equipment manufacturers is the increasing number of configurations of the same machine model. One remarkable example comes from John Deere. Over a year, the company's customers ordered more than 7800 different configurations of the 8R. On average, each configuration got built only 1.5 times (Source: Bloomberg).
Performance remains the top priority whatever the number of configurations
Whatever the configuration is, each of the machines needs to meet a long list of criteria. Not only fuel economy is important but also urea consumption, thermal safety, performances, and overall balance. All those criteria are relevant for the buyer who usually makes an important and long-term financial investment. Nevertheless, for manufacturers, the race for innovation makes the competitive landscape even fiercer. To answer the overall complexity in short delivery time without compromising machine performance.
Let's come back to our handful of simulation engineers mentioned at the very beginning. To build a new machine let's consider they have the choice amongst:
4 different types engines,
4 cooling packages,
and 5 gearboxes.
They already can create many architectures. The complexity increases when it comes to considering program management proposing a wide range of machines and all the related requirements, as well as customer expectations which vary from one market to another. This is how our small simulation engineer community ends-up building models for every single architecture. On top of that, if we consider all the control logic behind each architecture the simulation engineer cannot manage it all and only a few set of architectures can be evaluated through simulation
Indeed, simulation engineers' value is not to create architectures and models but to spend most of their time analyzing results to propose improvements of the systems. This is one of the reasons why rethinking the machine development process is fundamental. By making use of a wider community of system simulation user, you will be able to analyze much more machine configurations based on various criteria in order to reach the expected performances.
Improving engineering methods and processes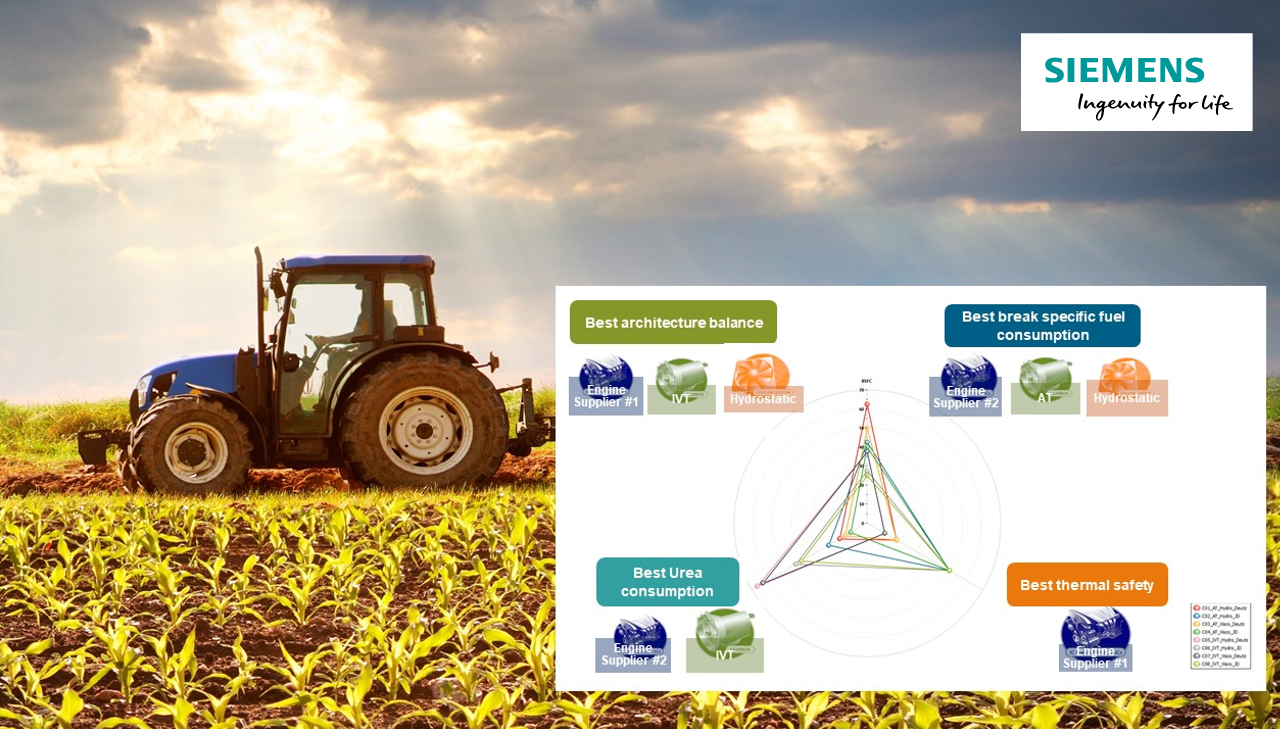 If you are eager to know more about how to proceed, join this on-demand webinar hosted by Romain Nicolas. He explains how by transitioning to consistent simulation processes and tools across the organization, simulation engineers can focus their effort on engineering analysis and gain better insights. You can also download the white paper "The simulation factory answers heavy equipment variability"
This article first appeared on the Siemens Digital Industries Software blog at https://blogs.sw.siemens.com/simcenter/webinar-transitioning-to-model-based-engineering-across-your-heavy-equipment-organization/