Wärtsilä's digital twin for fuel-efficient propulsion.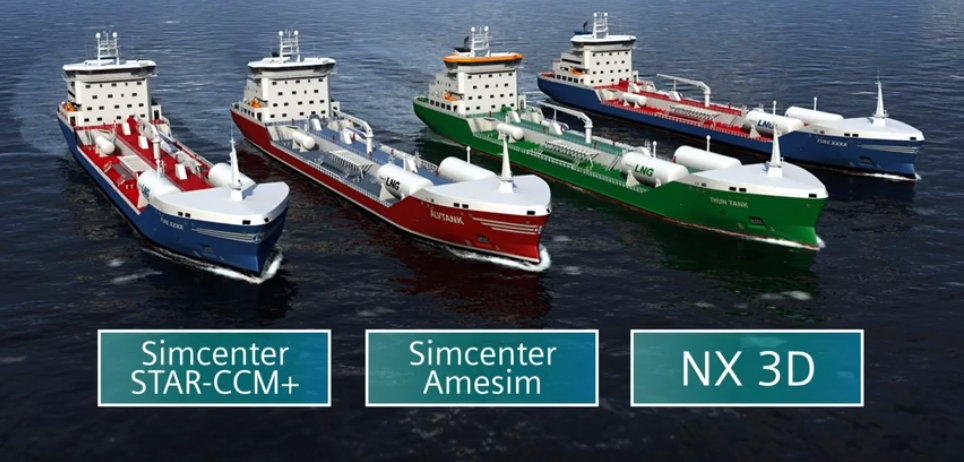 Discussion of the digital twin is everywhere at the moment. The theory of exploring designs virtually before confirming physically is well understood. But there are still few examples from industry of the benefits that a holistic approach brings to marine design. One company leading the way in the use of the digital twin is Wärtsilä propulsion.
In this video Norbert Bulten and Petra Stoltenkamp explain how Wärtsilä propulsion use Simcenter to create a digital twin of a vessel's propulsion system. As Norbert explains, every vessel is unique, so every propulsion system is unique. And to ensure optimal performance for each vessel, Wärtsilä employ an 'opti-design' approach. They simulate the complete ship hull, propeller and free surface. As well as this they analyse the complete engine/fuel system with propulsion data from simulations to predict engine efficiency and fuel consumption.
This level of realism in simulation shows how close Wärtsilä are to creating a true digital twin of a vessel. Solving part of the problem is no longer enough: true understanding and optimized design comes from replicating the full vessel physics.
The last word, both here and in the video, goes to Norbert:
"If you stick to the old ways I think you run the risk of not being competitive any more. And if you are not competitive with your products, well you are out of business at a certain point in time"
To learn more about Wärtsilä Propulsion's use of Simcenter, read the article in Simcenter Marine News, or watch this webinar .
This article first appeared on the Siemens Digital Industries Software blog at https://blogs.sw.siemens.com/simcenter/wartsila-propulsions-digital-twin-creates-fuel-efficient-propeller-designs/