Team Simcenter takes top prize at World Championships…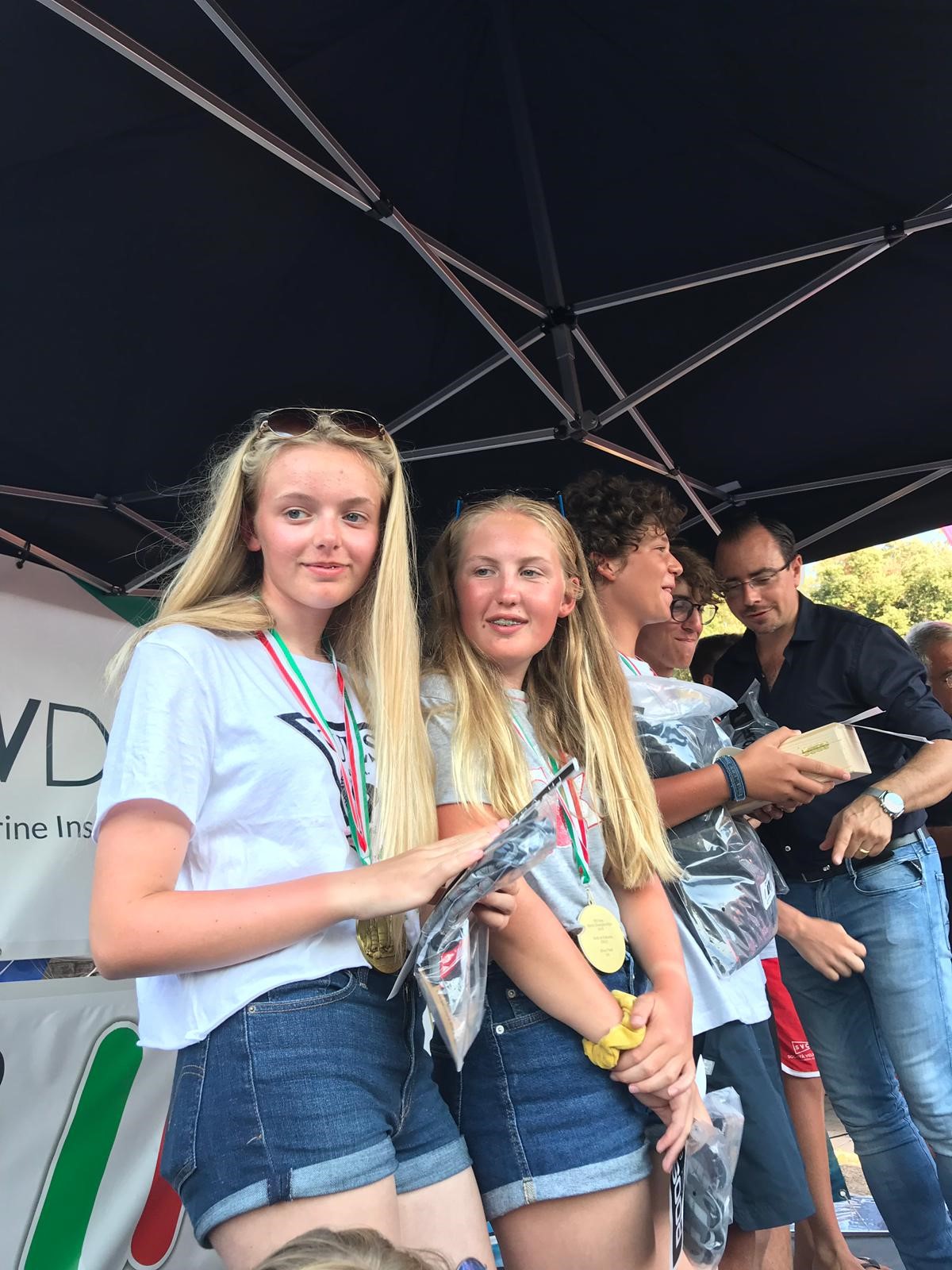 After two days of qualifying and three days main event, 14 races in total, more than 25 hours on the water, countless cereal bars, bananas and litres of water a winner was crowned. Team Simcenter featured heavily in the prizes and we are delighted to have helped them on their journey. There is a write up of the event on the Yachts and Yachting site and full results are available on the RS Feva website.
Team practice after qualifying series
Huge congratulations to Alice Davis and Aby Hire who took Bronze in the World Championship* and top all-female crew. Qualifying for the Gold fleet in 15th place they put together an outstanding series in the final event to climb to third overall. Full results are available here.
Alice (R) and Aby with their Bronze Medals for overall and Gold Medals for all-female crew.
Chasing Alice & Aby and claiming Silver for the second place all-female crew were Millie & Tas who took sixth place overall.
Silver for Millie (L) and Tas, second all-female crew
Also in the Gold fleet were Teddy & Imogen who took 29th in their first World Championships in an RS Feva and Laura & Femke who took 35th and second Dutch boat. Teddy and Imogen now head to Sweden for the RS Tera World Championships along with Alice, this time all competitors are sailing single-handers. Laura & Femke are building up for the Dutch National Championships at the end of September.
Teddy & Imogen
Laura & Femke (L)
Beth & Eilish narrowly missed out on Gold fleet qualifying 70th overall and then faced some tough competition at the top of the Silver fleet. They challenged hard and took one race win to claim Bronze overall and first all-female crew in the Silver fleet.
Beth (R) & Eilish
With still five months of sailing left this year we are continuing to work with these teams to enable them to perform at their best. Come back to our Simcenter blog later in the year to see the results of our work on their hull and sail trim using our software solutions.
You can see more of the journey to this event on these blogs:
The glamour of international yachting
Results update: just two days left…
*First placed in the Open Championships was an out-of-class sailor for the World Championships (over age) and therefore all other boats are placed one higher in the World Championships.
This article first appeared on the Siemens Digital Industries Software blog at https://blogs.sw.siemens.com/simcenter/team-simcenter-takes-top-prize-at-world-championships/