Products
Realize LIVE… LIVE!
Simulation and test conference
Las Vegas, 9 – 12 May
It will be 883 days since we last met, yes I counted. Therefore, Simcenter at Realize LIVE is back; live with Siemens experts and live with Customers. The 1st simulation conference in over 2 years. We are back with an incredible agenda that offers insight into engineering challenges, showcases customer innovative solutions, and provides plenty of time to network. Join Simcenter at Realize LIVE. So, do you need a reminder of when we were last together? Click here to look back.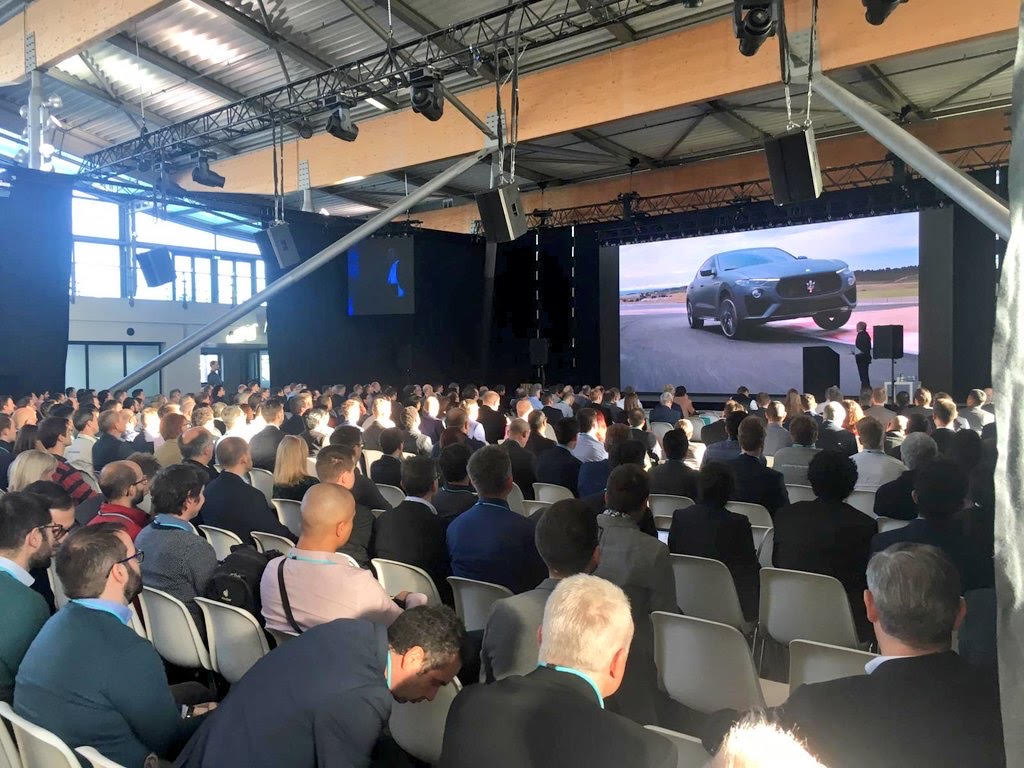 Simcenter Customer Presenters
We have presentations from 14 customers tackling various topics. They include the executable Digital Twin, workflow automation and Model-Based System Simulation. Enjoy success stories from leading companies across several industries. For example, Newport News Shipbuilding, Wartsila, Northrup Grumman, Siemens Healthineers, Siemens Energy, Procegence, General Atomics, Amazon Web Services, Aker Solutions, and Honda amongst others. Check out the Simcenter sessions here.
Learn more in our spotlight sessions
In addition to the keynote and customer presentations, we have 5 spotlight sessions. These sessions will be exploring the big engineering challenges in the simulation and test area:
The journey to eMBSE: Critical considerations and why your partner selection matters.
Model-Based Systems Engineering (MBSE). MBSE is one of the fastest-growing areas in today's simulation engineering world. With this in mind, stay ahead of the competition and join us in this interactive roundtable session. With a panel of customers and Siemens experts, we will go deeper into the MBSE journey. Learn how others are implementing this important digital thread.
The effective use of the executable Digital Twin.
A deeper dive into the use and adoption of the executable Digital Twin (xDT). This will include live examples on its use today. This session is designed to be interactive and will provide an opportunity for customers to share knowledge. Allowing you to realize more value from a comprehensive Digital Twin.
The shift to batteries: Using digital transformation for end-to-end solutions.
The shift to battery continues at pace, digital transformation can help. In this spotlight, we go deeper into the use of digital solutions to address this dynamic challenge. This session is designed to be interactive and will provide an opportunity for customers to learn from customer and Siemens experts. Gain insight into the digital thread for end-to-end solutions for batteries.
Breaking down siloes: Integrated ECAD / MCAD workflows for electronics and semiconductor system design.
Workflow optimization ensures you deliver a better design, faster. This spotlight session will examine the integration of ECAD and MCAD workflows. Consequently, helping you to see real improvements. Another interactive session to provide you with an opportunity to learn from other customers and Siemens experts. Workflow is key in this digital thread for the semiconductor and electronics industry.
Mechatronic product development.
This spotlight will be an interactive panel session examining Mechatronic and Controls Systems. It will look at how they are used to develop smart products. We will cover; understanding & responding to change, along with coordinating software & hardware teams. In addition, how to avoid costly rework and delays, demonstrate and understand document compliance and what is required to get started.
Each of these sessions addresses the challenges and considers possible solutions. Furthermore, invites discussion in the shape of roundtables or Q&A with customers and experts.
Join the transformation
However, this is just the Simcenter track, Realize LIVE has a total of 350 sessions. There are keynotes from:
Tony Hemmelgarn, President and CEO of Siemens Digital Industries Software
Henrik Alfredsson, Managing Director, Aker Solutions AB
George Bye, Founder of Bye Aerospace Inc
Jean-Claude Ercolanelli, Senior Vice President of Simulation and Test Solutions (STS)
Building on the theme of 'Join the Transformation' there are opportunities to understand how to 'Transform experiences in design optimization and process management'. In addition, sessions examine 'Transform the everyday' to see how you can make a difference in the future to our everyday lives and our planet.
Gaining insight into our customers engineering grand challenges is the most satisfying part my job, because we can then act upon and align our Simcenter roadmap to help them in being successful.

Seeing innovation in action, achieving better solutions faster, and delivering a better tomorrow, that is why we became engineers! Realize LIVE is a chance to see that engineering innovation.

Jean-Claude Ercolanelli, SVP Simulation and Test Solutions
At the Simcenter booth in the event Expo you have the chance to talk 1-2-1 with our team. So, we can help you understand what the Simcenter portfolio can offer you and your business. Additionally, we will also showcase the best of Siemens Software. No live event would be complete without a great social event, and we have one each evening. Another opportunity to share time with colleagues, partners, and the Siemens team to reacquaint or meet for the first time.
This article first appeared on the Siemens Digital Industries Software blog at https://blogs.sw.siemens.com/simcenter/simulation_conference/