Products
Simcenter celebrates International Women's Day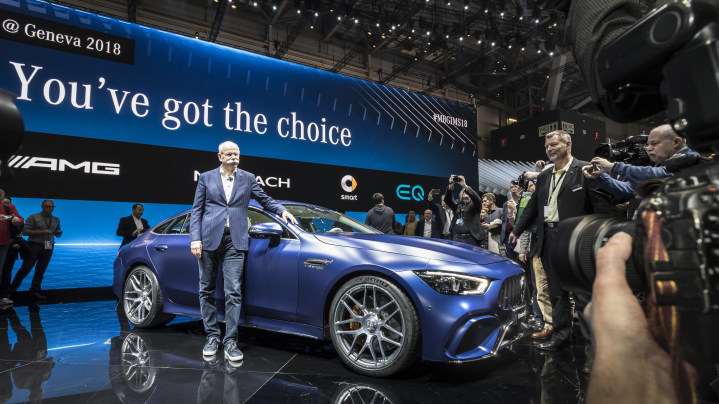 As you probably can guess, Simcenter is all about engineering innovation. And like many related industries, there are more men than women in the engineering, management, development and tech jobs. So when I took a look around the Geneva International Motor Show yesterday, I was more than pleased to note that things are changing quickly and for the better.
I have been doing this type of thing for, ummmm, around two decades now. But today, I am happy to report there were a lot of women at opening press day: editors, journalists, bloggers, camera women, PR, marketing and events women…and even a Member of the Board of Management at the Mercedes-Benz press event, Britta Seeger. And behind the scenes, the press rooms had more women than I can remember. (And I remember back to the press event when Jutta Kleinschmidt became the first women driver to win Paris Dakar in 2001. A press day where I will still bet good money that there were less than 10 women in the room, Jutta included.)
Jutta Kleinschmidt: the first and only woman to win Paris Dakar in 2001.
But enough about the glory days of the Mitsubishi Pajero, let's turn the clocks ahead a relatively short 17 years. Sure, Dr. Dieter Zetsche, Chairman of the Board, did get to announce the world premiere of the ultimate family car, the new Mercedes-AMG GT 4-Door Coupé. But that being said, it wasn't out of the question that a car like this might actually be "Mom's car" and not "Dad's". All in all, there was definitely a wind of change in Geneva.
So, on the occasion of International Women's Day, Karen De Meyer and yours truly asked some of our colleagues about their experience working in this male-dominant world of engineering over the years. Each person interviewed has impacted the development of the Simcenter simulation and testing portfolio and helped make it what it is today.
Feel free to share this with your colleagues and friends to help Simcenter celebrate International Women's Day.
Look for more stuff from Geneva during the upcoming days. Karen and I are sure to be amongst the many women covering the second press day tomorrow.
Together, we will help set the stage for a better mix amongst the next generation of engineers and professionals in automotive and many other industries throughout the world.
This article first appeared on the Siemens Digital Industries Software blog at https://blogs.sw.siemens.com/simcenter/simcenter-celebrates-international-womens-day/