Presenting Simcenter News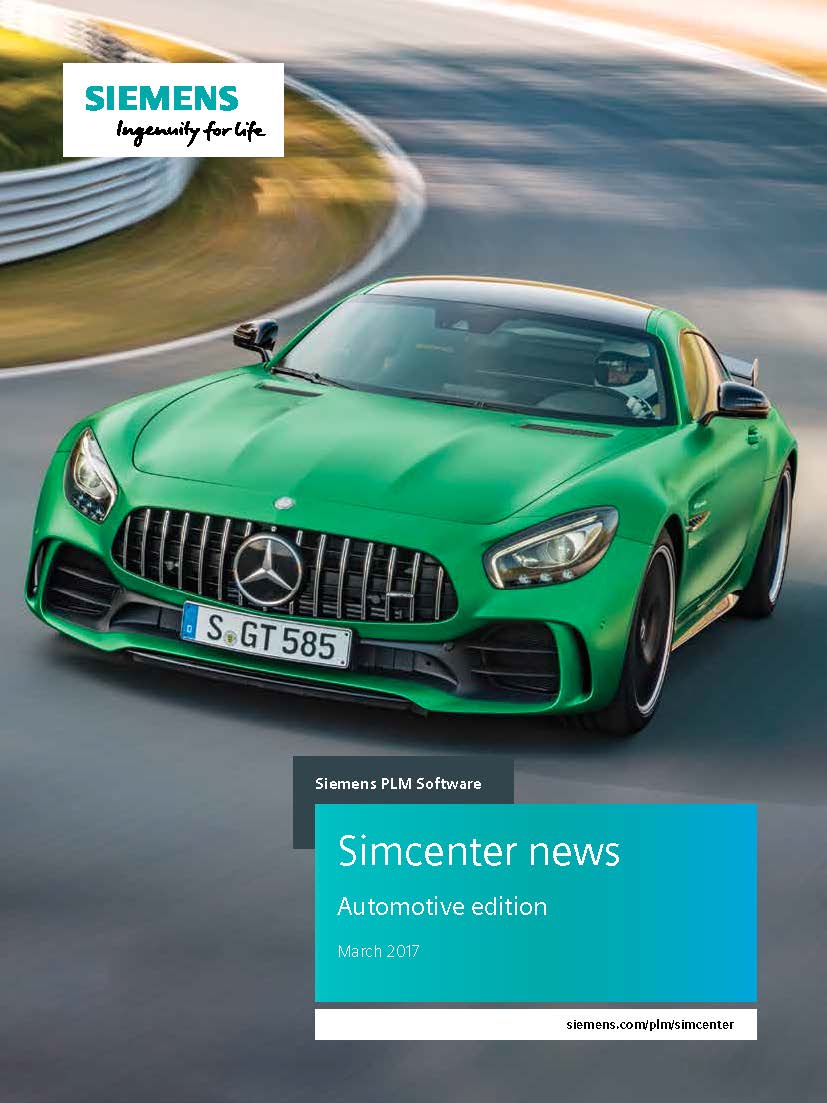 Simcenter News #1
Dedicated to the global automotive industry
This weekend in the grocery story parking lot, I happened upon a beautiful mustard-orange original Fiat 500, driven by a stylish Italian gentleman of a certain age. When I said I loved his car, he just smiled and said, "It still really goes. Just like me." You gotta love that Italian spirit…
This whole little vignette brings back memories from ten years ago — when I started working on what was known as LMS News then. One of the first very cool things I got to do was to travel to Torino, Italy and interview the chief engineer and marketing director behind the relaunch of the Fiat 500 (Vintage alert: La cinquecento turns 60 this year.)
The little white Fiat 500 and its engineering story ended up being one of the first cover stories that Werner Custers and I worked on as the creative team behind LMS News and then later Siemens LMS News. For those of you with a bit of a track record, you might have even been on our mailing list in the days when we still sent over 200,000 copies by snail mail.
Sharing the exciting world of engineering
Even though things have changed publication-wise, there are still things that stay the same: that same passion for a great story about engineering innovative machines wrapped in an appealing, easy-to-read package.
Speaking of which, our Mercedes cover story features a nifty article about durability simulation and testing processes at Daimler. You probably also noticed we've given the magazine a new look with a focus on industry research and infographics as well.
What strikes me most about this Simcenter News issue is that it truly reflects the change that the automotive industry has undergone the past decade. The shift is certainly towards the Far East – where innovation and EVs are taking center stage.
There is a fascinating story from Dongfeng Nissan about the Chinese SUV market as well as a feature about 3M India developing innovative acoustic materials for lightweight vehicle design.
Of course, the Japanese automotive industry has always been one to watch. We're pleased to feature a mechatronics story from Mazda as well as two stories about the CAE/CFD solutions used at Toyota and Kawasaki. (These stories come from some of the newest members of the Simcenter family, STAR-CCM+ and STAR-CD, products from the recently acquired CD-Adapco organization.)
Enjoy reading and, as always, drop me a note if you have comments, feedback or a great article idea. We're always happy to hear from Simcenter News readers.
Images courtesy of Daimler, Dongfeng Nissan and Fiat Chrysler Automobiles.
This article first appeared on the Siemens Digital Industries Software blog at https://blogs.sw.siemens.com/simcenter/presenting-simcenter-news/