Products
It's happening today: the future of aviation is here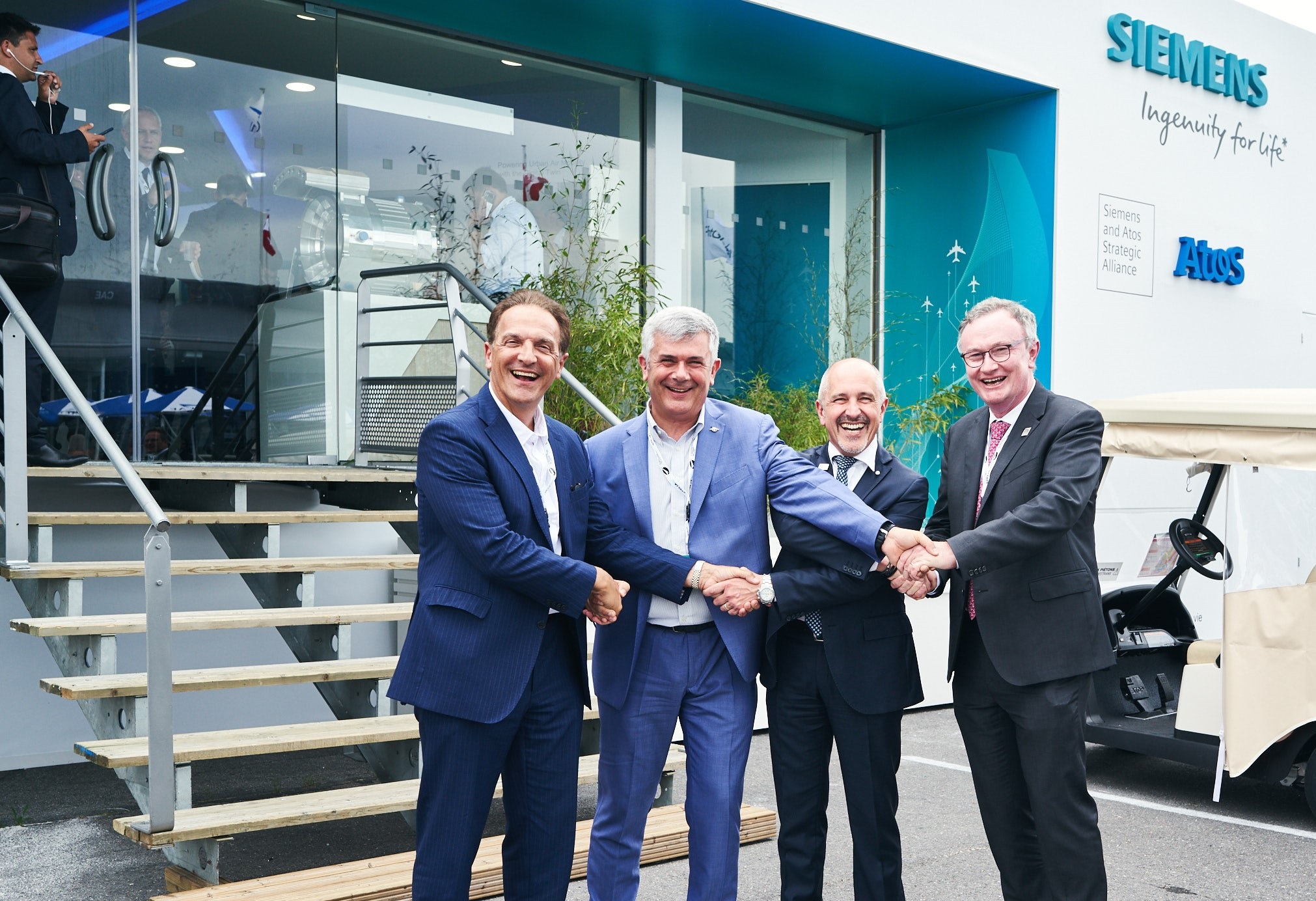 By Thierry Olbrechts, Director Aerospace Industry Solutions, Simcenter Simulation and Testing solutions
We have lift-off! Yesterday saw the launch of the 53rd edition of the Paris International Air Show. 'Le Bourget' is the advent for all players in the global aviation industry and will this year welcome a staggering 350,000 avid visitors and 300 top level delegations from across the globe!
Here in Paris, from 17 to 23 June 2019, the trade as well as general public can marvel at the groundbreaking and cutting-edge technologies showcased by not less than 2,400 pioneering exhibitors from 50 countries who reflect the dynamic energy of an ever-growing industry. On behalf of Siemens, I am proud to once again be part of 'Le Bourget' and demonstrate how our solutions bring the aviation of the future to the present.
Bursting with opportunity
The aviation industry is going through really exhilarating times. We are changing the way in which we look at mobility. More people than ever are taking to the skies. Aviation as a solution for short distance traveling is becoming increasingly popular. Environmental regulations and the expanding horizons of technology drive innovation and more sustainable means of travel in general. This stimulates the industry to come up with entirely new concepts.
In other words, the market is bursting with opportunity. Flying cars are no longer science fiction and air taxis are fast becoming a reality. Private companies are racing to send the first commercial flights into space, while electricity sparks new ways to propel medium-range airlines.
The future of aviation
Attending 'Le Bourget' this year is Siemens' very own Vice-president of Strategy for Aerospace and Defense for Siemens Digital Industries Software, Dale Tutt. Below he shares his vision on modern day aviation and the promising opportunities the future has in store for us all. Check it out!
The sustainable leap forward in aviation requires more than vision alone. Engineers must change the way they look at aircraft design, come up with green alternatives for traditional engines, integrate electric propulsion systems and make use of composite materials as much as possible. Fortunately, the answers to these questions aren't hidden away in a far-off future. 20 years ago people thought they wouldn't live to see this new era of aviation but it's here now, ready to be witnessed at 'Le Bourget'. It's happening today, the future of aviation is here!
Fly it before you build it
Part of these answers are provided by Siemens and Siemens Digital Industries Software as we go to great lengths to support companies' digital transformation. Our software and digital solutions free up engineers and manufacturers to innovate and to thrust aviation to new heights.
The Siemens' Digital Twin and Digital Thread solution enables engineers to fly it before they build it and simulate entire processes and performance characteristics such as hydraulics and aerodynamics, representing the physical world. With Simcenter Simulation and Testing solutions, they know whether a product is going to be successful before even committing to cutting metal or getting into flight tests. This product portfolio allows more flexible ways of designing and engineering products and can change how we service aircraft in the future. For the full lifecycle of products Siemens Digital Industries software helps our clients to be more successful.
An aspiring market
One of the promising players here at 'Le Bourget' is Eviation Aircraft, which was founded in 2015 with one goal: building the fully electric regional commuter Alice. They succeeded. The electric airplane will be displayed in Paris this week. "A big challenge of getting an electric airplane off the ground and keeping it in the air is developing a battery which is both powerful yet light enough," says Omer Bar-Yohay, CEO and cofounder of the Israeli startup. "We chose to collaborate with Siemens due to their extremely low weight and high-power compact electric propulsion systems. Alice is capable of taking nine passengers and two crew members at 240 knots over a distance of 650 miles on battery power alone. We hope to ship aircraft for commercial use in 2022."
Here in sunny Paris we got the pleasure of seeing the Aircraft in all its glory and engaging with CEO Omer Bar-Yohay in person. Check the video below to see what he has to say about the importance of software across the entire value chain, from aircraft design to maintenance, and its role in the future of aviation.
Another ambitious manufacturer here at the Show is Voltaero, led by CEO Jean Botti who was the driving force behind E-Fan, an all-electric airplane to cross the English Channel back in 2015. Been there, done that! Benefiting from this experience Voltaero is now developing a unique general aviation airplane with a distributed hybrid-electric propulsion system for safe quiet and eco-friendly flight.
"In the airplane we pass more than 500 volts and hundreds of amperes through electric wires. We rely on the solutions from Siemens to do all our simulations to ensure there is no electromagnetic interference." says Jean Botti, CEO of the Voltaero project.
Left to right: Jean Botti (VoltAero), Andrea Cantarutti (IDS), Maurizio Parodi and Thierry Olbrechts (Siemens)
This article first appeared on the Siemens Digital Industries Software blog at https://blogs.sw.siemens.com/simcenter/its-happening-today-the-future-of-aviation-is-here/