Introducing performance engineering fundamentals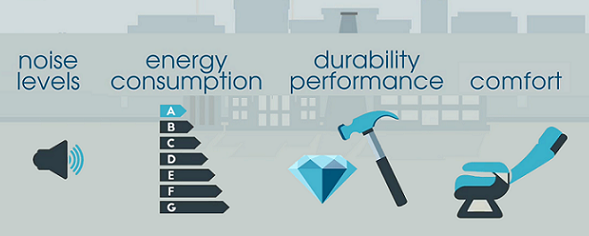 Engineering has the reputation of being a complex discipline. And it surely can be. But at times, you'll be amazed to discover how simple the concepts behind all the equations and algorithms are.
A quote, generally attributed to Albert Einstein, says: "if you can't explain it simply, you don't understand it well enough". We accepted the challenge and created a series of resources dedicated to explaining the basics of some functional performance engineering disciplines. For students, job starters but also seasoned engineers wanting to explore new paths.
How can you design a product that is at the same time quiet, energy-efficient, comfortable in use and durable? Focusing only on one aspect of the product's performance will almost always introduce new issues elsewhere in the design as performance attributes are all interlinked.
To balance the various attributes and to get to the root cause of noise and vibration issues, Siemens PLM Software has developed the source-transfer-receiver methodology. Discover more about this methodology by watching our 2-minute infographic.
Interested in more performance engineering fundamentals?
Subscribe to the RSS feed of our "functional performance engineering" website today.
This article first appeared on the Siemens Digital Industries Software blog at https://blogs.sw.siemens.com/simcenter/introducing-performance-engineering-fundamentals/