International Women's day – Manuela Tiberio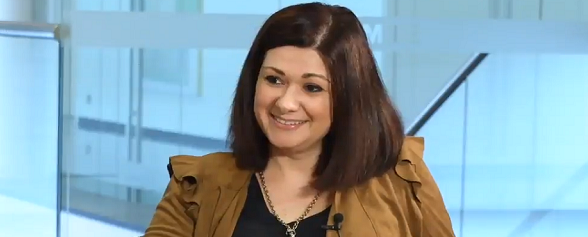 Here's a bunch of adjectives:
Strong, tall, big, handsome, studly, rough, tough, charming, robust, protective, heroïc, powerful, aggressive, player, cocky, arrogant, hard working, nice, sexy, cutie, short, fat, fit, hot, smart, athletic, broad, sculpted,…
Is it just me, or do some of those simply better fit men and others women?
Such an affiliation cannot be found in a dictionary though, which leads me to conclude that therefore, it should not really exists.
But still it does, right?
There is some ground left to cover before we can talk about a strong, handsome, sculpted girl – without automatically picturing her tattooed all-over, behind the wheel of a truck, wearing hiking boots and cargo pants.
Even in the minds of fellow women.
So I sat down with Manuela Tiberio to talk a little about gender, or at least in the context of working at an engineering company – which, let's face it, still is a bit of a men's world today.
She knows, because as Talent acquisition manager, she basically sits at the front door.
And here's what she has to say:
This article first appeared on the Siemens Digital Industries Software blog at https://blogs.sw.siemens.com/simcenter/international-womens-day-manuela-tiberio/