International Women's Day – Emanuela Troncone
"Things are slowly changing for women, and they will continue to do so only if there is enough awareness of situations where equality is still not guaranteed."

Emanuela Troncone
What did you want to be when you were younger?
An astronaut.
What was your first job?
Bartender.
Have you always wanted to work for an engineering company? Why?
I strongly believe that the mindset you build going through Engineering studies gives you the tools to face pretty much every type of challenge you set your mind to. You just need to find the right way to use those tools, but the potential is in you.
This is what has been motivating me, in any job role that I've had.
What attracted you to Siemens?
The intercultural and international aspect of the company and the variety of possibilities that we are given.
How has the role of women in engineering changed over the past 5 years? Have you seen things change in gender equality? Diversity?
In my reality, both in work and private life, I've never felt any inequality, neither 5 years ago nor now, and I feel to be lucky for this. Things are slowly changing for women, and they will continue to do so only if there is enough awareness of situations where equality is still not guaranteed.
I strongly believe that if a woman is seriously prepared and if she has a good character (generous, respectful, optimistic, with self-esteem, etc.) she will surely be able to overcome obstacles and will be appreciated for what she really is worth.
What is the favorite part of your job?
The coordination part and the freedom of action.
This has been quite a year. What is the toughest part of working from home? Do you think working at home has been the same for both men and women?
For myself, working from home has not been tough at all, because I live in favorable conditions (I've my own space at home, and I have a good set up with chair, lifting desk and 2 screens). In general, the home working set-up might have been harder on those women living in couple where the childcare is a woman-only task.
Has the pandemic created other challenges for you personally?
Yes, I definitely miss travelling (for pleasure) and sports activities in group (I love beach volley and volleyball).
We will never work in the same way again. What "positives" will you take with you when the pandemic is behind us?
Mainly two.
On one side we have been "forced" to experience the homeworking, which for me was already a solution years ago. I'm glad that we have seen how good it works, especially because it gives you a better work-life balance.
On the other side, the pandemic has really put things in perspective. It has "forced" us to appreciate things that we previously took for granted, like a walk in a park or a beer with a friend.
What advice do you have for young women considering engineering or a technical career?
Go for it. It won't be easy – doesn't matter if you are a man or a woman – but the satisfaction is worth it. Go for it as long as you enjoy it; and if one day you don't anymore, keep in mind that you have the tools to do whatever you set your mind up to.
And, in honor of International Women's Day, is there a woman you particularly admire or look up to? Could you explain why?
Definitely my mother.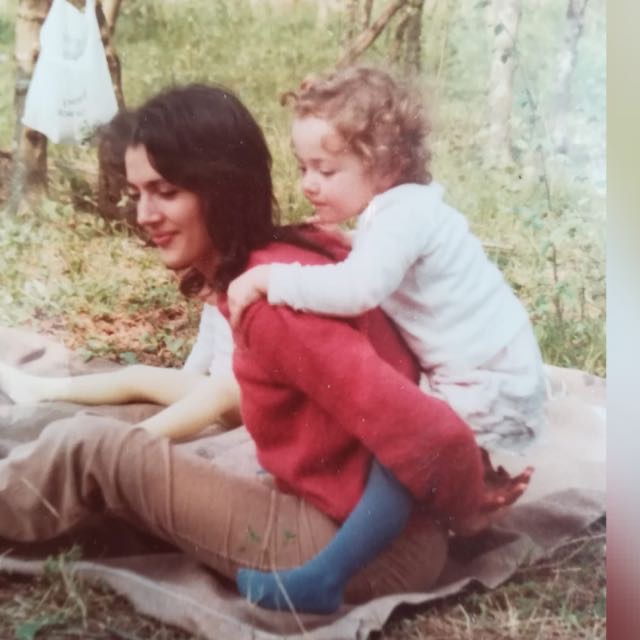 The older I grow, the more I realize how amazing a woman she is. Able to keep up with 4 kids, a full time Professor, a husband and even a dog sometimes. She always acts with respect, values, and coherence and never with selfishness or complaints. And most of all, she makes me feel loved, appreciated, confident and makes me the woman I am today. Discrete, deeply sincere and of good heart, she is the rock I know I can always lean on.
Celebrate International Women's Day by finding out more about our female Simcenter heroes here.
This article first appeared on the Siemens Digital Industries Software blog at https://blogs.sw.siemens.com/simcenter/international-womens-day-emanuela-troncone-2/