Products
How to Create Fast and Efficient CAE Workflows – Webinar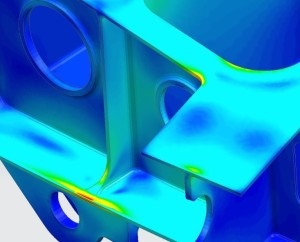 Fast and efficient CAE workflows do more than just increase your productivity. They'll make your job more enjoyable as well. No one likes to spend more time than they have to on a task, and in fact, doing so may make your job tedious and boring.
As an analyst, you can spend as much as 80 percent of your time preparing simulation models. That doesn't leave much time for the rest of your tasks, such as evaluating results or running simulations again.
Imagine if you could achieve preprocessing of geometry and meshes faster. You would have more time, and you would help your team reduce time to market (which is impressive to your managers!)
So, how do you create these workflows? Our webinar with ENGINEERING.com with take you step by step through the process.
You'll learn how to improve CAE workflows, the importance of detailed geometry control in CAE software, along with how to model geometry and simulations in Siemens NX CAE.
You can view this webinar anytime on ENGINEERING.com. Watch How to Create Fast and Efficient CAE Workflows today!
This article first appeared on the Siemens Digital Industries Software blog at https://blogs.sw.siemens.com/simcenter/how-to-create-fast-and-efficient-cae-workflows-webinar/