Products
Femap 12: preview of new geometry modeling capabilities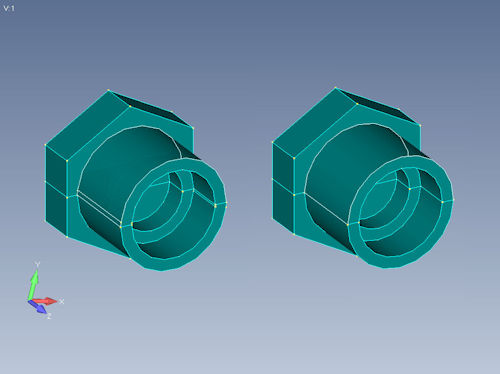 The Femap version 12 release is coming up very soon, so let's see some of the new geometry creation and manipulation enhancements that we can look forward to.

A few versions ago, composite curves and surfaces were introduced as a method of joining together adjacent geometry entities to simplify the geometry model, and hence provide a higher quality finite element model after meshing. Version 12 extends geometry editing tools to also work with composite entities and perform actions such as stitching and Boolean operations.

Version 12 also introduces a new surface alignment command that can remedy geometry misalignment that may come from the combination of periodic surfaces and other imported CAD data. This is another tool to adjust potentially disruptive geometry to facilitate the generation of a clean FE mesh.
You'll also see some enhancements to the surface between curves command that expand the methods of connecting surfaces together.

Watch the video below to see what's new with the geometry editing commands for Femap version 12.

Stay tuned! We'll be outlining more new features and capabilities of Femap version 12 as we run up to the release.
This article first appeared on the Siemens Digital Industries Software blog at https://blogs.sw.siemens.com/simcenter/femap-12-preview-of-new-geometry-modeling-capabilities/