Cross-Pollination: How to be less of a "gnarly old engineer"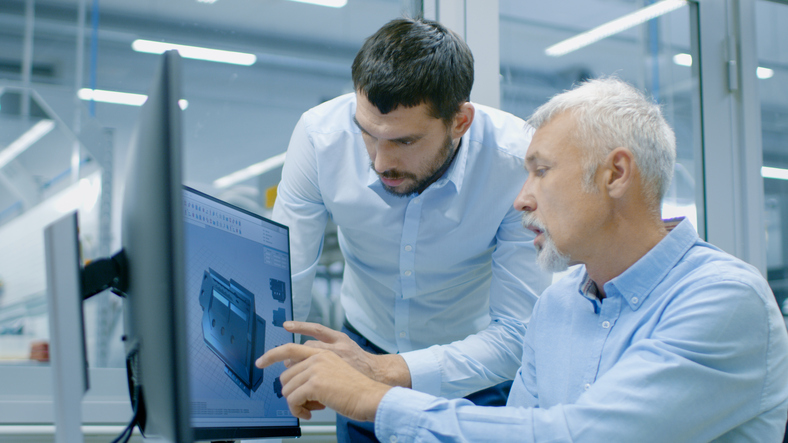 Expertise is a wonderful thing.
I don't know about you, but for much of my early engineering career, I was in awe of the gnarly old engineers in the corners of the office, in a better-appointed cubicle than my tiny desk. If you approached them to discuss whatever difficult engineering problem that you were trying to solve, they would listen patiently to whatever foolish attempt you had made at a solution before, with a gentle sagely shake of the head, explaining how they had solved a similar problem a hundred times before. Although these experiences were undoubtedly useful, every time I was told how to think, rather than thinking for myself, I could almost feel the creativity draining out of me.
Now, after more than a quarter of a century in engineering simulation, I sometimes feel that I'm becoming one of those gnarly old engineers myself. And while I pride myself in my ability to recognize and solve difficult engineering problems, I have become aware that I increasingly tend to adopt "cookie cutter" approaches that are somewhat lacking in a key ingredient: my solutions lack "innovation."
I think this is true of most people that spend the majority of their careers at a single company, in a single industry or become an expert in a single application area. If we are not careful, expertise can become the antithesis of innovative thinking.
A similar problem exists in nature in which plants reproduce using one of two methods: "self-pollination" and "cross-pollination". Using self-pollination a plant produces a clone of itself, propagating an identical set of genes to the next generation. Although self-pollinating plants can evolve slowly (through the action of mutation), they show much less genetic variation than cross-pollinating species, which combine their genetic material with other plants in their species, with pollen often carried over vast distances by insects other agents. This means that cross-pollinating species are much more responsive and robust to selective pressures, such as disease or a new type of predator than self-pollinating species.
In engineering, if you only surround yourself with peers from a similar industry or background, then you are in danger of becoming like a self-pollinating plant – solving problems using a "cookie cutter" approach, while elsewhere in the engineering ecosystem (in different companies or industries to your own) there are engineers solving similar problems, using approaches and techniques that you might not have considered.
In 25 years of attending the STAR Global Conference (a predecessor event to the Simcenter Conferences), my biggest "wow" moments were always when sitting in a presentation session being delivered by an expert whose experience was very different to my own. Even though I was working for a large Automotive OEM, I took inspiration from what other people were doing with marine simulations ("hey maybe we could do wading!"), power-gen ("I wonder if we could use harmonic balance on our fan simulations") and building ("so those guys are measuring actual thermal comfort rather than just temperatures"). I'd return to my desk after those conferences with a notebook full of ideas on how I could improve my own simulations, some gleaned from people in a similar job to my own, but mostly from people from people working in very different application areas.
The upcoming Simcenter Conferences (in Detroit and Prague) provide an excellent opportunity for pollination, each with a packed agenda that covers diverse applications from almost every industry. Not only can you "self-pollinate" from experts from your own industry, but you can also "cross-pollinate" with simulation and test experts from other industries and disciplines. And, while you may not entirely cure your "gnarliness", I can guarantee that you will return to your office overflowing with innovative and inspirational ideas to improve your simulation output.
Read more about why you should attend a Simcenter Conference here: https://community.plm.automation.siemens.com/t5/Simcenter-Blog/2018-Simcenter-Conference-Why-you-NEED-to-attend/ba-p/497626
This article first appeared on the Siemens Digital Industries Software blog at https://blogs.sw.siemens.com/simcenter/cross-pollination-how-to-be-less-of-a-gnarly-old-engineer/