CAE Insights at Siemens PLM UK Symposium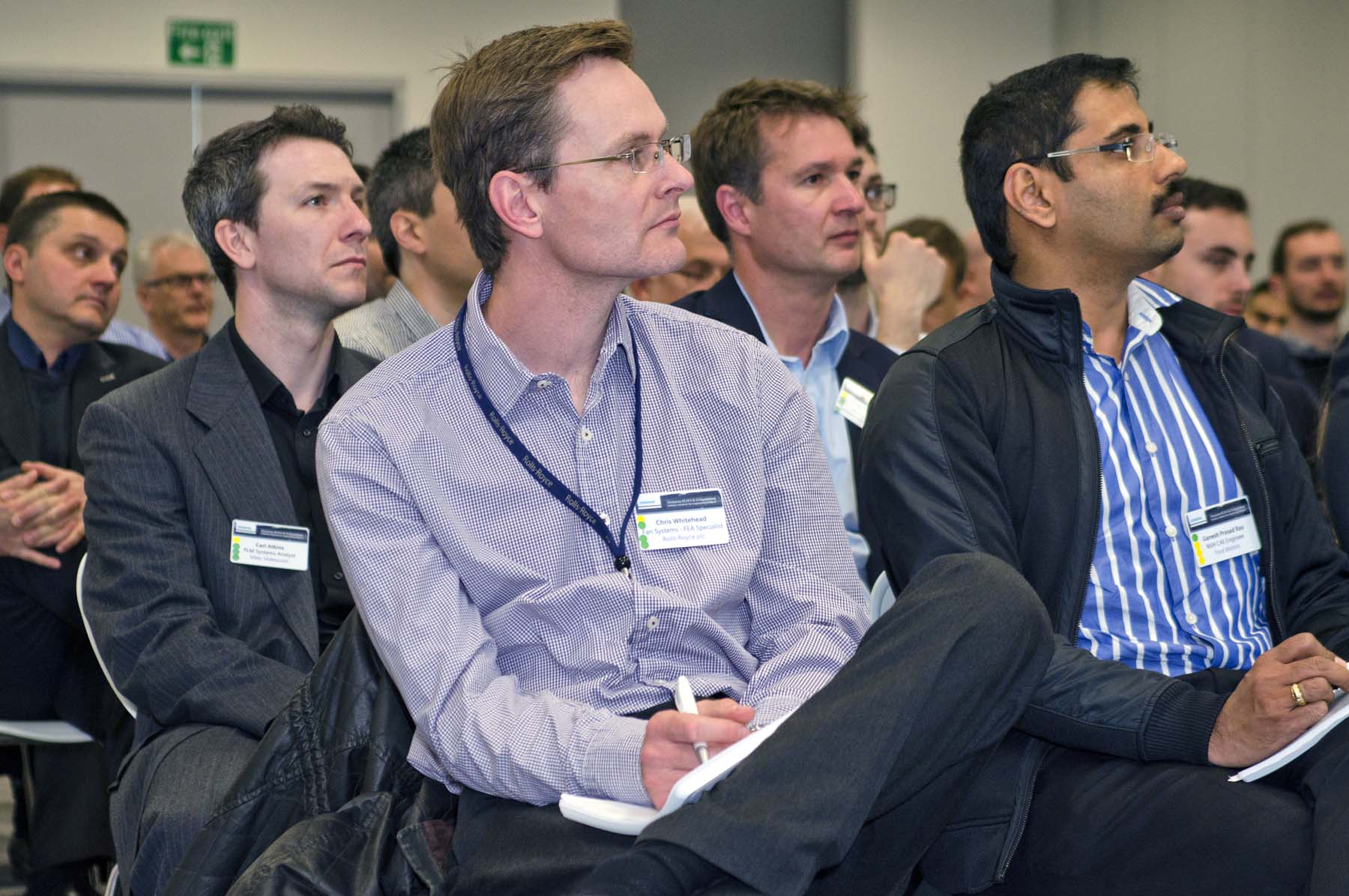 CAE analysts face some unique challenges in their jobs, but like anyone, they have to stay on top of industry trends. What's one of the best ways to do that? By connecting with people and sharing expertise. And what better place to do that than at a CAE-centric event like the Siemens PLM UK Symposium.
The event took place earlier this year at the legendary Silverstone Circuit in England, home to the British Grand Prix.

More than 120 attendees gathered to learn about CAE related topics such as:


Increasing simulation capacity throughout the design process


Integrated approach for composite structures


Analysis automation as part of a Systems-Driven Product Development approach


Addressing the challenges of pre-processing in a CAD and solver neutral environment


Simulation process and data management


Each interactive session featured use cases to demonstrate the benefits of NX. One of the most well-received presentations was on the topic of "shift left" – increasing simulation capacity throughout the design process. The presentation focused on how to introduce simulation into the design process earlier by bringing simulation tools to engineers. It also addressed how to overcome the typical barriers design engineers face when using simulation tools and how you can ensure their success with these tools.
This year's event saw a number of presentations showing how the LMS tools are now working alongside the NX platform to bring life to the Siemens Systems-Driven Product Development vision. One presentation highlighted the strength of a combined solution with LMS Imagine.Lab Amesim and NX. In the same vein, Siemens Vision for Industrial Engineering Analysis presented a joint strategy for a combined NX/LMS portfolio.
Finally, simulation process and data management took attendees through various user scenarios, looking at how information would be captured and visualised from their perspective. The scenarios explored how a manager might check on the status of a simulation, how an engineer would interact within their authoring tool, and how an analyst might approach more complex simulations.
Attendees got to hear from nine companies on how they are using CAE solutions from Siemens such as NX CAE to meet their goals. Rolls-Royce (Aerospace) shared the story of how they have used NX to shorten their time to iterate certain key complex components from months to days, whilst improving the design quality. Nissan Technical Centre talked about their use of NX in creating the Qashqai, which was named best small SUV two years in a row.
Frewer Engineering was also among those that presented. Frewer is an engineering, design and analysis consultancy that serves customers in a variety of industries ranging from aerospace to green energy. They talked about a number of interesting customer cases in which they used NX. Among the benefits they cited were increased efficiency from having multiple applications available in one platform and faster access to simulation results.
For more information, contact Robert Smith or @JoeLuxmoore. You should also check out the video to see people's reactions to the event.
We're considering plans for next year's event, so stay tuned!
This article first appeared on the Siemens Digital Industries Software blog at https://blogs.sw.siemens.com/simcenter/cae-insights-at-siemens-plm-uk-symposium/